Prince Harry's Marine Friend Calls Joe Biden a 'D***head' Over Handling of Afghanistan
A military veteran friend of Prince Harry's has called President Joe Biden a "d***head" over the U.S. troop withdrawal from Afghanistan.
Ben McBean, a former Royal Marine and a double amputee, flew home from Afghanistan with Harry after both had served as part of the Western alliance fighting to hold back the Taliban.
However, the military community in Britain and the U.S. are now watching the militant group retake territory across the country after Biden set a deadline of August 31 for troop withdrawal.
In an interview with The Sun published on Wednesday,McBean spoke of his frustration at seeing the work he and Harry had done undermined—and warned that the consequences could reach "our shores again."
McBean said: "I saw Biden's comments and I just thought, 'D***head.' You can't say 'fend for yourselves', when you know damned f****** well they can't. That's why we were there. It's harsh to make out now that they have the resources to beat the Taliban when obviously they never have."
He added: "He's had enough. He doesn't care. And it's just going to be chaos there until it reaches our shores again."
The Taliban now control 65 percent of Afghanistan's territory and have either captured or are on the point of seizing 11 provincial capitals, a European Union official told Reuters on Wednesday.
The news agency also reported speculation that the militant group could isolate the country's capital, Kabul, in 30 days and capture it in 90 days.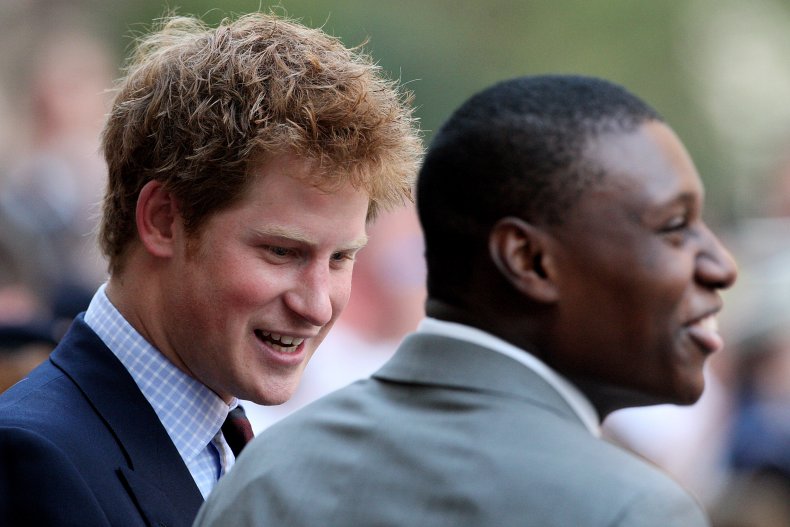 More than 1,000 civilian deaths have been recorded in Afghanistan over the past month, according to the BBC.
Biden, however, has defended the troop withdrawal that began under former President Donald Trump. On Tuesday, Biden said: "We spent over a trillion dollars over 20 years.
"We trained and equipped with modern equipment over 300,000 Afghan forces. And Afghan leaders have to come together.
"We lost thousands—lost, death and injury—thousands of American personnel. They've got to fight for themselves, fight for their nation."
Prince Harry completed two tours of Afghanistan, the first starting in 2007 and the second in 2012. He has spoken of how his 10 years in the army changed his life "forever and for the better."
In Afghanistan, he risked his life behind the controls of an Apache attack helicopter, firing on enemy positions in support of ground forces.
McBean was just 20 years old when he stepped on a Taliban landmine in Helmand province in 2008. He lost an arm and a leg.
After the blast, he returned to Britain on the same flight that brought the prince home partway through his first tour, after a media blackout about his deployment had been breached.
Newsweek has asked Prince Harry for comment.