Prince Harry and Megan Markle's Royal Wedding Will Cost More to Protect Than William and Kate's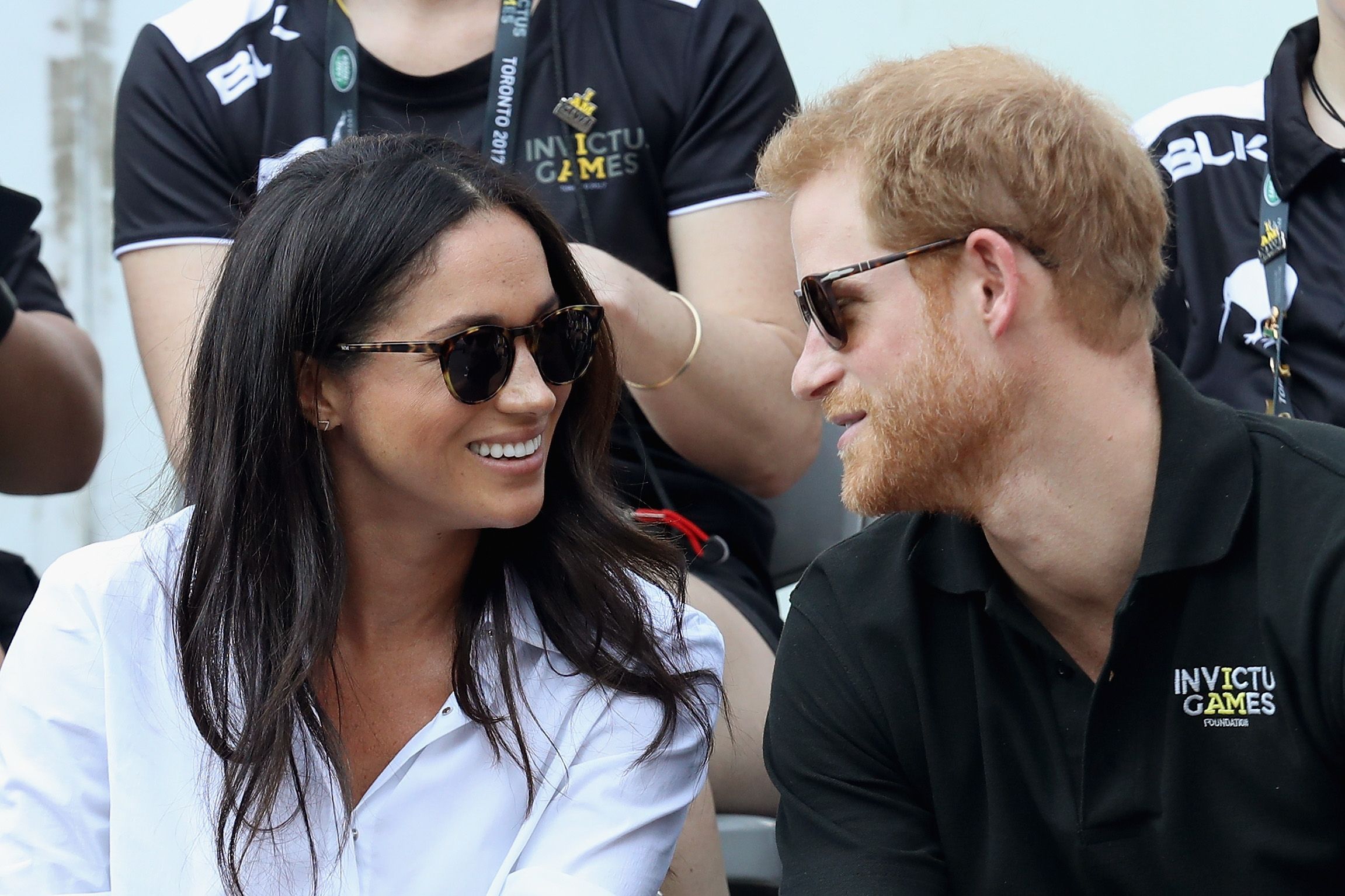 There's always a great deal of planning involved in organizing a wedding, but most couples do not count the threat of a terrorist attack among them.
Britain can expect plenty of pomp, pageantry and celebration when Prince Harry and Meghan Markle tie the knot next year. But just as with Prince William and Kate Middleton's wedding in 2011, the coming nuptials will present a huge challenge for the country's security services, charged with making sure that not only the happy couple but a retinue of international guests, dignitaries and the British public stay safe on the big day.
With four Islamic State militant group (ISIS) linked attacks striking the country in 2017—three of them in London—the British capital will be on lockdown for the occasion. A royal wedding is a symbol of British power and is by default a high-value target for extremists.
Given the severity of the security threat facing Britain, which MI5 director general Andrew Parker said in October was the most pressing ever, the cost, size and detail of the security operation is expected to dwarf the $26 million operation rolled out for William and Kate's wedding in 2011.
London's Met Police would not comment on security matters at this early stage. But experts expected the event to be the most secure royal wedding in history.
"Since we have begun to see these sporadic, low-tech vehicle and knife attacks, the threats have increased," said David Videcette, a former counterterror detective with Scotland Yard who led the investigation on the 7/7 bombings in London and is author of The Theseus Paradox.
"Since the last royal wedding in 2011, the threat has changed considerably. In the past we haven't traditionally seen terrorists targeting crowds," he said.
While an invite for President Donald Trump is unlikely, leaders from across the Commonwealth, including Canadian Prime Minister Justin Trudeau, are expected to attend.
One of the biggest challenges for British security services and police will be maintaining levels of security despite a reduction of police officers by the British government at a time when the terror threat is increasing. In 2011, as many as 5,000 police officers were on duty or in reserve for the royal wedding. The same number will likely be required for this occasion. While intelligence costs will likely remain the same, police manning the event will have to draft officers from other areas of the country, and the operational costs in general will increase, Videcette said.
The possible 1.33-mile route from Westminster Abbey to Buckingham Palace taken by the vehicle of Harry and Meghan will be checked for IEDs, particularly manholes, buildings, nearby vehicles and traffic lights. Police will attempt to prevent any objects being thrown at the royal carriage.
The entire royal family, special guests and famous locations will all have to be protected on the date chosen, as will the large crowds gathering to celebrate the occasion and watch the couple present themselves on the royal balcony. Snipers, police helicopters and sniffer dogs will be a common sight, and police will be free to stop and search anyone causing suspicion.
The capital remains anxious after three vehicle attacks—two on popular London bridges and one outside a north London mosque—and a failed bomb blast in west London at an Underground station. On Friday, reports of gunshots at Oxford Street station that later proved unfounded resulted in mass panic and an evacuation of the central London terminal.
"We now see targeting of football crowds, nightclubs and stadium events, and with this could come a significant risk," Videcette said. "We are going to have to look at a much greater sealing of the route with bollards to prevent vehicle attacks, for example."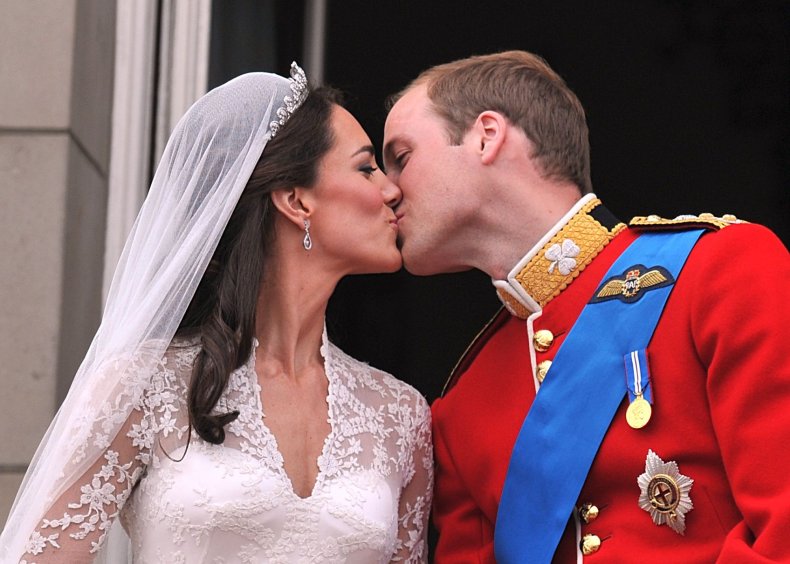 Anarchist groups remain a threat to security on the day because of protests against the British monarchy amid anger at their cost to the British taxpayer. Another concern for security services is the threat from dissident Irish Republicans, particularly the Real IRA, which seeks an end to the British rule of Northern Ireland.
The Irish Republican Army killed the Queen's cousin and Prince Charles's mentor Lord Mountbatten in a 1979 bomb attack, and modern-day supporters of its cause continue to pose a serious security threat.
In May 2016, British security services increased the threat level from Northern Ireland–related terrorism from moderate to substantial, with authorities believing their capabilities have since expanded.
The threat from radical Islamists in Britain has itself expanded since the ISIS phenomenon spread across the Middle East, with its leader, Abu Bakr al-Baghdadi, declaring a caliphate that straddled the Iraqi-Syrian border in July 2014. Its now dead spokesman, Abu Mohammed al-Adnani, later directed followers in the West to strike at home rather than make the journey to Iraq or Syria.
Pro-ISIS jihadis have used royals in their propaganda, claiming the school of William and Kate's 3-year-old child, George, was a target. Prince Harry previously served in Afghanistan—between 2007 and 2008, and 2012 and 2013—and has admitted to killing insurgents during his time as an apache helicopter pilot in the military, a claim that would further taint him in the eyes of radical Islamists. His battles against Taliban fighters could therefore render his wedding more of a target for Al-Qaeda, as opposed to ISIS.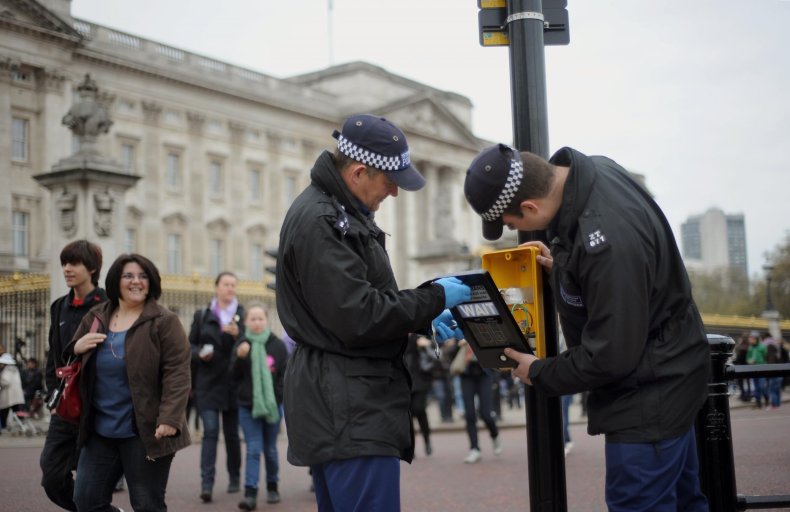 "I'm not sure that his wedding will be any more of a risk than any other royal wedding that has gone before," said Videcette, despite the new methods that security services will have to detect and the additional costs incurred, "but we do just have to be aware that there may be extra grievances because of Prince Harry's background."
ISIS jihadis are more adept at low-level attacks, such as knife and vehicle attacks, whereas Al-Qaeda works toward more spectacular assaults, using explosive devices. The deadliest attack on European soil remains the 2004 Madrid bombings by an Al-Qaeda cell that left 192 people dead.
The wedding date will be another consideration for security services, given the penchant of radical Islamists to attempt attacks on anniversaries of other assaults.
One spring date fresh in the memory of security services will be the ISIS-inspired suicide bombing at an Ariana Grande concert on May 22 by British-Libyan national Salman Abedi. "I would suggest that avoiding anniversary dates of previous attacks would be sensible," said Videcette.