Harry Meets World Leader Meghan Viewed as 'Role Model' Before She Was Royal
Prince Harry met Rwandan President Paul Kagame to discuss Harry's conservation charity and its management of two national parks in the country.
The Duke of Sussex has a major interest in the country as president of African Parks, which manages Akagera and Nyungwe National Parks.
Kagame's official Twitter account posted a photo of the prince on August 22 and wrote: "President Kagame received Prince Harry, The Duke of Sussex, who visited Rwanda as part of his work as President of African Parks. The Government of Rwanda has agreements with African Parks to manage Akagera and Nyungwe National Parks."
The two men posed together in Kigali six years after Meghan Markle conducted a separate visit to the country to bring clean water to a school in 2016.
And in a 2015 speech the Duchess of Sussex—who was at the time not yet a royal—praised Kagame for the large percentage of "female leaders" in the country's parliament.
"To have leaders such as President Kagame of Rwanda continue to be a role model of a country which has a parliamentary system comprised of 64 percent female leaders," Mehgan told a U.N. women's conference. "I mean, it's the highest of any government in the world and it's unbelievable. We need more men like that, just as we need more men like my father who championed my 11-year-old self to stand up for what is right."
"Now, equality means that President Paul Kagame of Rwanda, whose country I recently visited as part of my learning mission with UN Women, it means that he is equal to the little girl in the Gihembe refugee camp who is dreaming about being president one day," Meghan added.
The positive reference to her father—with whom she has become estranged—is testimony to how much has changed in Meghan's life in the intervening seven years.
Not only did she marry Prince Harry and become the Duchess of Sussex, but she sent shockwaves through the British monarchy as she and Harry stepped down from their royal duties and moved to the U.S.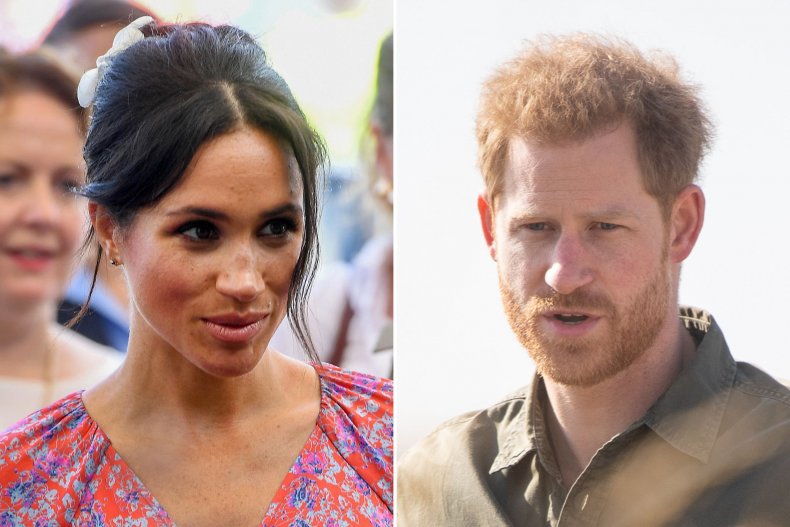 Prince Harry's visit to Rwanda comes ahead of a trip back to Britain for the couple in early September 2022.
They will attend the One Young World 2022 Manchester summit on September 5 and another event in Germany the following day promoting the Invictus Games Düsseldorf 2023.
On September 8, they will be back in Britain for the WellChild Awards 2022, an event Harry has previously said he looks forward to every year.
"Prince Harry and Meghan, The Duke and Duchess of Sussex are delighted to visit with several charities close to their hearts in early September," a spokesperson for the Duke and Duchess of Sussex said.
In January, Harry said: "Like so many, my spirit is consistently renewed by the strength and fortitude of the WellChild community.
"These children and their parents never cease to amaze and inspire me, and I cherish every opportunity I have to connect with them.
"Every year, I look forward to honoring the incredible recipients of the WellChild Awards, and I encourage everyone in the UK to get involved this year."
For more royal news and commentary check out Newsweek's The Royal Report podcast: