Prince Harry and Meghan Markle Threaten Legal Action Over Paparazzi Photos As Meghan and Archie Pictured on Vancouver Island
Prince Harry and Meghan Markle have issued a warning to the media threatening legal action after paparazzi photos of Meghan in Canada were published in U.K. newspapers and online Tuesday.
The photos, taken Monday at Horth Hill Regional Park on Vancouver Island, show Meghan walking with baby Archie, who she is seen carrying in a sling, and her two dogs.
Lawyers at Schillings, which is also representing the couple in a lawsuit against the Mail on Sunday newspaper, said photos were taken by a photographer "hiding in the bushes and spying," and that Meghan did not give permission to have her photo taken, reports The Telegraph.
NBC News reported part of the letter warned British media outlets that "action will be taken" if paparazzi photos of the Duke and Duchess of Sussex deemed to have been taken through "harassment" are published.
"There are serious safety concerns about how the paparazzi are driving and the risk to life they pose," the letter says, according to NBC News.
Harry was seen arriving on Vancouver Island on Tuesday to be reunited with Meghan and Archie after agreeing the terms of the couple's exit from the royal family with Queen Elizabeth II over the weekend.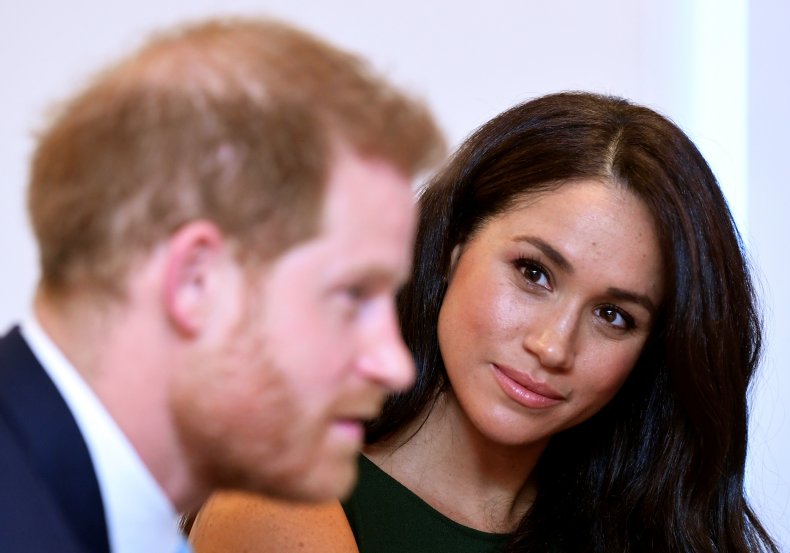 Harry and Meghan will give up their roles as working members of the royal family and no longer use their HRH titles given to them by the queen. They are expected to spend most of their time in North America going forward, specifically Canada, but will maintain Frogmore Cottage in Windsor, England, as their U.K. residence.
"Harry, Meghan and Archie will always be much loved members of my family," said the queen in a statement.
"I recognize the challenges they have experienced as a result of intense scrutiny over the last two years and support their wish for a more independent life."
Harry has spoken out about press intrusion in the past, likening the scrutiny his wife has faced in the British media to the heightened press attention received by his mother, the late Princess Diana.
On Sunday, speaking at a dinner hosted by his Sentebale charity in London, Harry spoke about the couple's decision to leave their royal roles and move to Canada.
"The decision that I have made for me and my wife to step back is not one that I made lightly. It was so many months of talks after so many years of challenges. And I know I haven't always gotten it right but as far as this goes, there really was no other option," he said.
Harry also alluded to press intrusion, saying: "When I lost my mum 20 years ago, you took me under your wing, you looked out for me for so long. But the media is a powerful force, and my hope is one day our collective support for each other can be more powerful because this is so much bigger than just us."