Prince Harry and Meghan Markle Could Face High Tax, Expert Says
Prince Harry could be "hit" with high tax status by "zealous" U.S. authorities as he and wife Meghan Markle target financial independence, an expert claims.
The Duke and Duchess of Sussex are believed to have bought a nine bedroom $14.7 million mansion in Montecito, Santa Barbara County, complete with pool, gym and spa.
Financial records suggest the couple took out a mortgage of $9.2 million, giving them monthly repayments estimated at $37,500 over 30 years.
However, as the cost of their U.S. lives grows, Harry may see a new drain on his income from U.S. tax authorities.
Once he has been in the country for 183 days over three years he will be considered a resident for tax purposes.
Royal author David McClure, who wrote The Queen's True Worth, told the Daily Telegraph: "California is a high tax state, and he's likely to get a hit.
"I don't think Harry and Meghan have totally thought through the financial consequences of their exit from the Royal family.
"The more their expenditure rises in California, the greater the pressure to generate their income in more downmarket, commercial deals. That's always been the worry of the Palace."
In addition to their mortgage, the duke and duchess will have to pay tax on any income they generate as well as fees for staff and security.
They also have monthly payments on their U.K. residence, Frogmore Cottage, which is owned by the Crown Estate.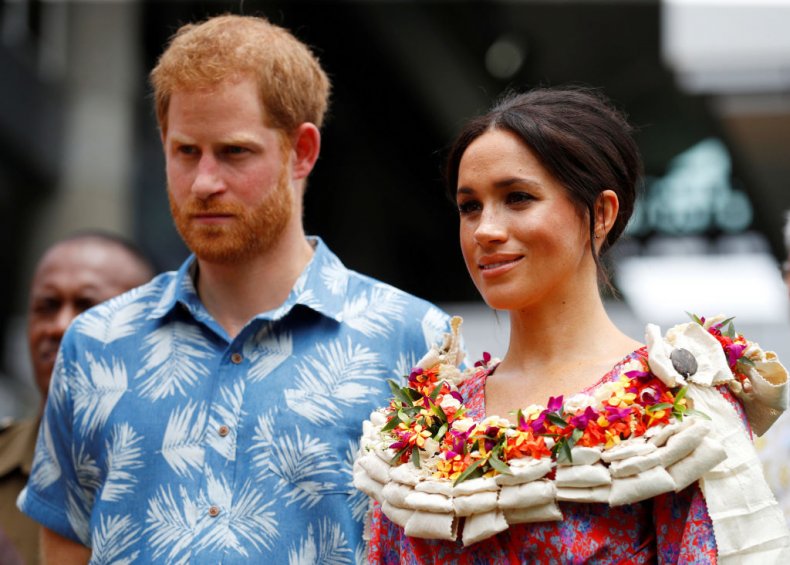 Meghan and Harry have both signed to public speaking agency HWA, used by the Obamas and the Clintons.
He also gave a talk for bankers from JP Morgan at a conference in Miami in February after CBS host Gayle King first introduced Meghan to the stage.
McClure told the Daily Telegraph: "The US tax man is much more zealous than his UK counterpart. For that reason, Harry will have to watch his step on the income he generates."
The writer, who specializes in studying royal wealth, said the U.S. authorities require more information than in Britain.
Ingrid Seward, author of The Queen's Speech, told Newsweek: "I can't see how they can earn any money at all at the moment because of Covid. There won't be any speaking engagements.
"I had speaking engagements here and they've been cancelled. Everything in that ilk has been cancelled here this year. I think their earning power at the moment is absolutely nil.
"It was announced ages ago that he was doing a series for Oprah Winfrey for Apple TV and I can't imagine he would be doing that for nothing.
"It was signed up over a year and a half ago. I would have thought that Harry might have some potential earnings there but I can't think of anything else."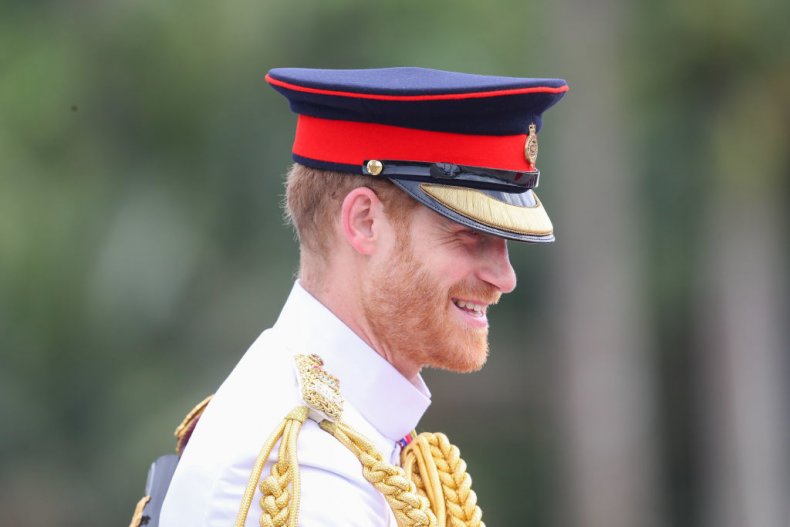 Harry and Meghan were linked to the house in Montecito after it was bought with a trust that has an office address linked to Meghan's company Frim Fram.
A spokesperson confirmed they moved into a new home in Santa Barbara in July but there has been no official confirmation they are the secret buyers of the luxury Montecito mansion.
A spokesperson previously told Newsweek: "The Duke and Duchess of Sussex moved into their family home in July of this year. They have settled into the quiet privacy of their community since their arrival and hope that this will be respected for their neighbors, as well as for them as a family."