Prince Harry and Meghan Markle Donate $112,000 Royal Wedding Footage Earnings to Hungry Coronavirus Families
Prince Harry and Meghan Markle have arranged for $112,000 raised from the sale of their wedding footage to help hungry children during the coronavirus pandemic.
When the Duke and Duchess of Sussex tied the knot at Windsor Castle in front of royals and celebrities, the BBC captured historic footage of the event.
At the time, the couple had an agreement with the broadcaster that excess profits made from sale of the footage would go to charity.
The funds became available at the perfect time to help families struggling amid the coronavirus lockdown, so Prince Harry and Meghan decided they had an opportunity to help out.
They chose Feeding Britain, which is helping put food on the table for families struggling with the pandemic.
The charity is led by the Archbishop of Canterbury Justin Welby, who also married the duke and duchess at St George's Chapel in 2018.
A spokesperson for the couple told Town and Country magazine: "The Duke and Duchess were able to speak to the archbishop recently, and were moved to hear all about the work Feeding Britain was doing to support people during the fight against COVID-19.
"They have particularly fond memories of their visit to the citizens' supermarket in Birkenhead, especially the generosity and compassion of everyone working there to help others.
"They are delighted to be able to ensure this money is donated to such a great cause."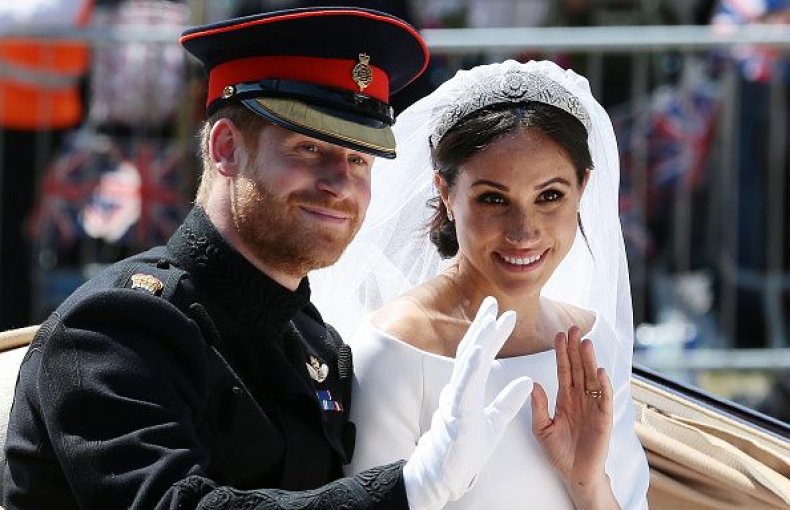 Andrew Forsey, the organization's national director, labeled the money a "godsend," saying it "will keep breakfast, lunch and dinner, so three square meals, on the table of many tens of thousands of children across our network."
He said: "The social and economic consequences of coronavirus have sent shockwaves across the Feeding Britain network.
"Families living in poverty, who were already struggling to access and afford food, have been put at even greater risk of hunger."
The charity has been helping families with children left hungry because they are no longer receiving free school meals.
The revelation comes after Prince Harry held a video call with two parents of seriously ill children struggling during coronavirus.
He told how "hard times" make you "so much stronger" and opened up about his "hysterical" time rolling around on the floor with baby Archie.
During the call for charity WellChild, the prince said: "Every single person has something going on behind those eyes, behind that smile.
"In some cases there's a lot in some cases there's a little and in some cases people try and blank it all out.
"When you've been through hard times you really come out so much stronger.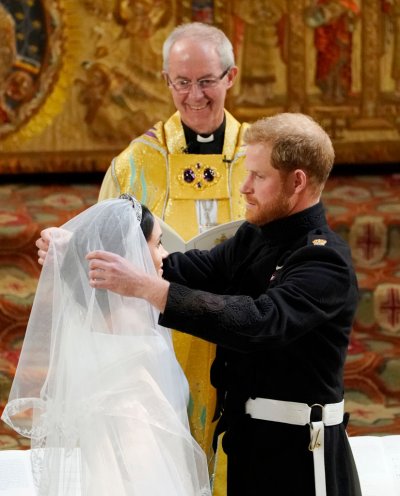 "Not just for yourself, not just for your family but for other people as well.
"From a mental health point of view, if you've ever been through that and you want to make sure no one else struggles and no one else goes through what you went through."
A BBC spokesperson also weighed in on the donation, saying: "As agreed from the outset, BBC Studios is donating all profit arising from the commercial distribution of the Duke and Duchess of Sussex's wedding ceremony to their charity foundation."