Prince Harry and Meghan Markle Share Images of Botswana Conservation Trip on Their Record-breaking Instagram Account
After breaking the Guinness World Record by gaining one million Instagram followers within six hours of setting up their account, the Duke and Duchess of Sussex, Prince Harry and Meghan Markle, have shared images on the social media site of their trip to Botswana in 2017.
The photos have never been seen before and show the couple in the African country where they celebrated their first year together and the duchess's 36th birthday.
One image shows the couple putting a satellite collar on a bull elephant as they assisted the wildlife charity Elephants Without Borders.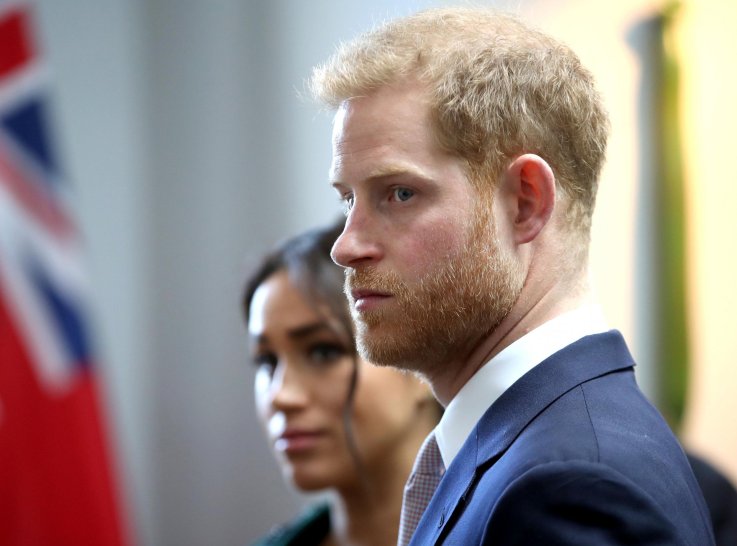 The move was to help conservationists follow the animal's migratory pattern which will help keep it safe from poaching, according to the Instagram post. A video was also posted of an elephant lying on the ground.
Other images show Harry engaging with school children in the country and another shows the prince attending the premiere of the Netflix documentary series Our Planet with narrator David Attenborough.
A caption on their Instagram feed read: "Be it human wildlife conflict or natural disasters, these communities (park rangers, school children, families) are on the frontline of conservation and we must do more to help them as we also work to safeguard the animals and landscapes that are in critical danger."
The caption goes on to introduce the photos, saying they offer "a glimpse into the work he and The Duchess of Sussex did in 2017."
Prince Harry and Meghan traveled to Botswana soon after meeting in 2016 and he said the trip was "crucial" to the couple getting to know each other, the Evening Standard reported.
The "SussexRoyal" Instagram account was launched on Tuesday and is wildly popular, already garnering 3.9 million followers.
The first post alone, which featured a monogrammed symbol with their names, was liked by more than one million people. The post read: "We look forward to sharing the work that drives us, the causes we support, important announcements and the opportunity to shine a light on key issues."
They obtained one million followers almost twice as quickly as the previous record holders, South Korean K-pop singer, Kang Daniel, and Pope Francis.
The royal couple are expecting their first baby in the coming weeks.
Prince Harry and Meghan Markle Share Images of Botswana Conservation Trip on Their Record-breaking Instagram Account | World