Prince Harry and Meghan Markle were the subjects of a good-natured roasting at the Emmys by host Cedric the Entertainer.
The Duke and Duchess of Sussex's interview with Oprah Winfrey missed out on an award at the 2021 ceremony and they did not attend this year's event.
However, they were still a talking point at the event after a playful routine by host Cedric the Entertainer.
He said: "As great as The Crown is, it pales in comparison to the real monarchy...
"Ooooh, I mean that Oprah interview with Prince Harry and Meghan. That was the real tea right there, wasn't it!?'
"Meghan must put it on that boy because he renounced his throne quicker than Eddie Murphy in Coming to America.
"I can't believe they were talking about little Archie. How dark that little baby gonna be."
And he poked fun at Prince Charles, known for his awkward dancing on a variety of royal tours.
Cedric said: "They need little Archie! Charles can't dance, who else going to teach them how to TikTok I can just see it now, baby Archie with the Queen, like come on gammy.
"The whole crown behind them like, 'OK your majesty, I see you.'"
Harry and Meghan's interview accused an unnamed royal of expressing concern about how dark Archie's skin might be before he was born.
Meghan also described experiencing suicidal thoughts amid negative press coverage and Harry said his family cut them off financially the summer after their exit.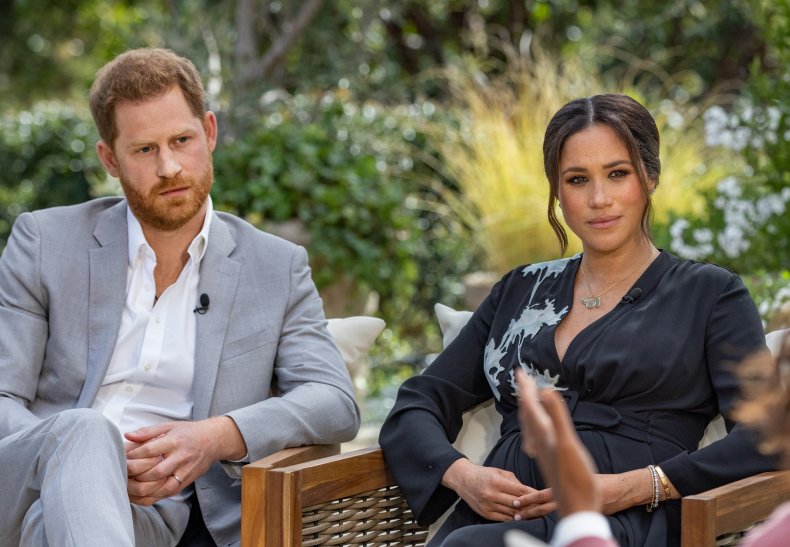 Meghan told Oprah: "In those months when I was pregnant, all around this same time, so we have in tandem the conversation of 'He won't be given security, he's not going to be given a title' and also concerns and conversations about how dark his skin might be when he's born."
She added: "That was relayed to me from Harry. Those were conversations that family had with him. And I think it was really hard to be able to see those as compartmentalized conversations."
The interview was nominated in the category "Outstanding Hosted Nonfiction Series Or Special," but lost out to food travel show Stanley Tucci: Searching For Italy.
Meanwhile, The Crown cleaned up at the awards with 24 nominations and a streak of wins including for best drama.
Josh O'Connor (Prince Charles) won Outstanding Lead Actor In A Drama Series while Olivia Colman (Queen Elizabeth II) won Outstanding Lead Actress In A Drama Series.
Tobias Menzies (Prince Philip) and Gillian Anderson (Margaret Thatcher) also scooped up the equivalent male and female awards for their supporting roles.