Prince Harry, Meghan Markle Mocking Would've Been 'Unthinkable' After Oprah
The American media's "mocking" response to Prince Harry and Meghan Markle after the release of his Spare memoir would have been "unthinkable" after the couple's interview with Oprah Winfrey just under two years ago, according to a discussion between Newsweek's chief royal correspondent, Jack Royston, and CNN's Audie Cornish on a new episode of The Assignment podcast.
The Duke and Duchess of Sussex have seen their popularity plummet in the U.K. and the U.S. in the aftermath of Harry's memoir publication and his round of explosive TV interviews promoting it.
From revealing the contents of private conversations with his close family members, to his military kill count and intimate details about a case of penile frostbite, the prince's bombshells have left him open to a level of ridicule he hasn't experienced since moving to the U.S. in 2020.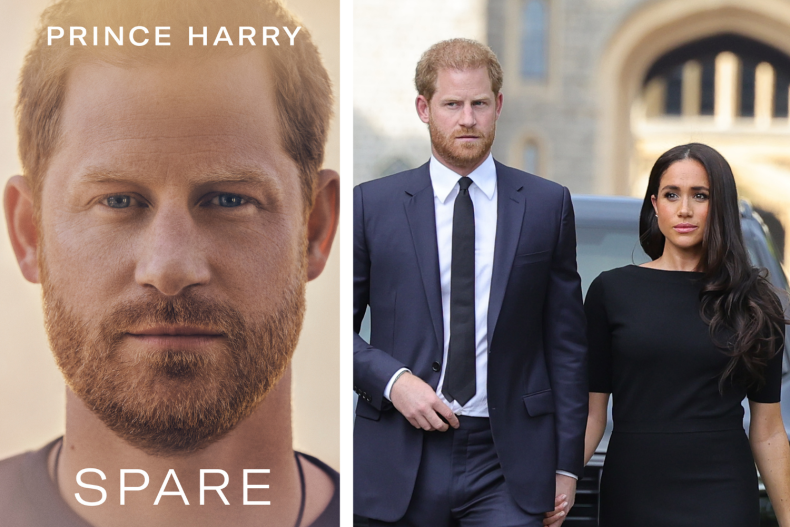 In his book and interviews, the prince took issue with the British press, attributing a large amount of his public and private suffering to their treatment of himself and his wife.
Discussing which press system has won in the battle of Sussex coverage, the U.S. or the U.K., Cornish asked Royston who he thought had come out on top.
"It's difficult to say who's winning because there isn't a point of victory," he said. "In a game, the point of victory is when the final whistle blows and that point doesn't exist in a point between these two ecosystems."
"One thing that's quite interesting I think with the American media," he continued, "is that the atmosphere around Harry and Meghan I think now is very different compared to the days and weeks after the Oprah interview, and Harry and Meghan I think are starting to be viewed perhaps very differently, in the sense that people feel much more able to take a more mocking approach to them, which seemed completely unthinkable in the aftermath of the Oprah interview.
"So, it will be really interesting to see where the American media will go next. "
Following Harry and Meghan's sit down with Winfrey, in which they made a number of serious claims, including that a member of the royal family had asked questions about what the skin colour of their future children would be, the fallout was serious, leading the queen to issue the rare "recollections may vary" statement.
But, this new level of mocking, following Spare's release, has been seen across the entertainment media spectrum in the U.S. from late-night talk show parody readings from the prince's book to being the butt of jokes in the opening monologues of awards show hosts.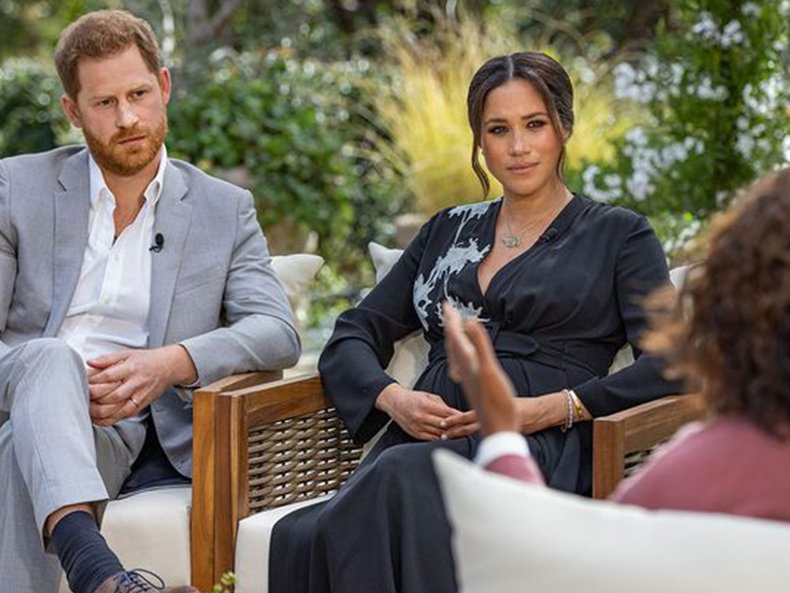 Chelsea Handler, in her hosting of the Critics' Choice awards on Sunday joked about Harry's penile frostbite anecdote, telling the star studded audience and viewers at home: "Dahmer became the third-highest viewed show on Netflix, with a combined watch time of 1 billion hours. Which, apparently, is the same amount of time we're going to have to listen to Prince Harry talk about his frostbitten penis. It's enough already."
Jimmy Kimmel led late-night hosts in lampooning Spare and the intimate claims made within it, most notably Harry's confession that to tackle his case of frostbite he applied a lip cream used by Princess Diana to his penis. The most recent skit involved the telling of an imagined children's version of Spare, appearing to make Princess Diana as much the butt of the joke as the prince.
Also appearing on the podcast episode with Royston and Cornish was Los Angeles Times culture critic Mary McNamara, who gave her view that in spite of low polling numbers, the winners in the game are clearly Harry and Meghan, who have proven their power to dominate the news cycle for multiple weeks.
"If the end game is Harry and Meghan regaining popularity in Britain it doesn't seem like that's happening," she said. "But I don't think that's what they're trying to do. I think they're trying to establish themselves in the United States, in the world, as sort of like truth tellers to power. Whether or not that's legitimate, that is what they are trying to establish themselves as and you can say..."
"I'm sure the polls say that they're unpopular in Britain but his book has like broken all records so how unpopular could he be?" she continued. "It's kind of early to tell, but right now who's winning? They are. Everybody's talking about them."
Spare's release on January 10 broke sales records around the world, becoming the Guinness world record holder for fastest selling non-fiction book since their records began.
James Crawford-Smith is Newsweek's royal reporter based in London. You can find him on Twitter at @jrcrawfordsmith and read his stories on Newsweek's The Royals Facebook page.
Do you have a question about King Charles III, William and Kate, Meghan and Harry, or their family that you would like our experienced royal correspondents to answer? Email royals@newsweek.com. We'd love to hear from you.