Why Prince Harry and Meghan Markle Made a Secret Trip to Northern Ireland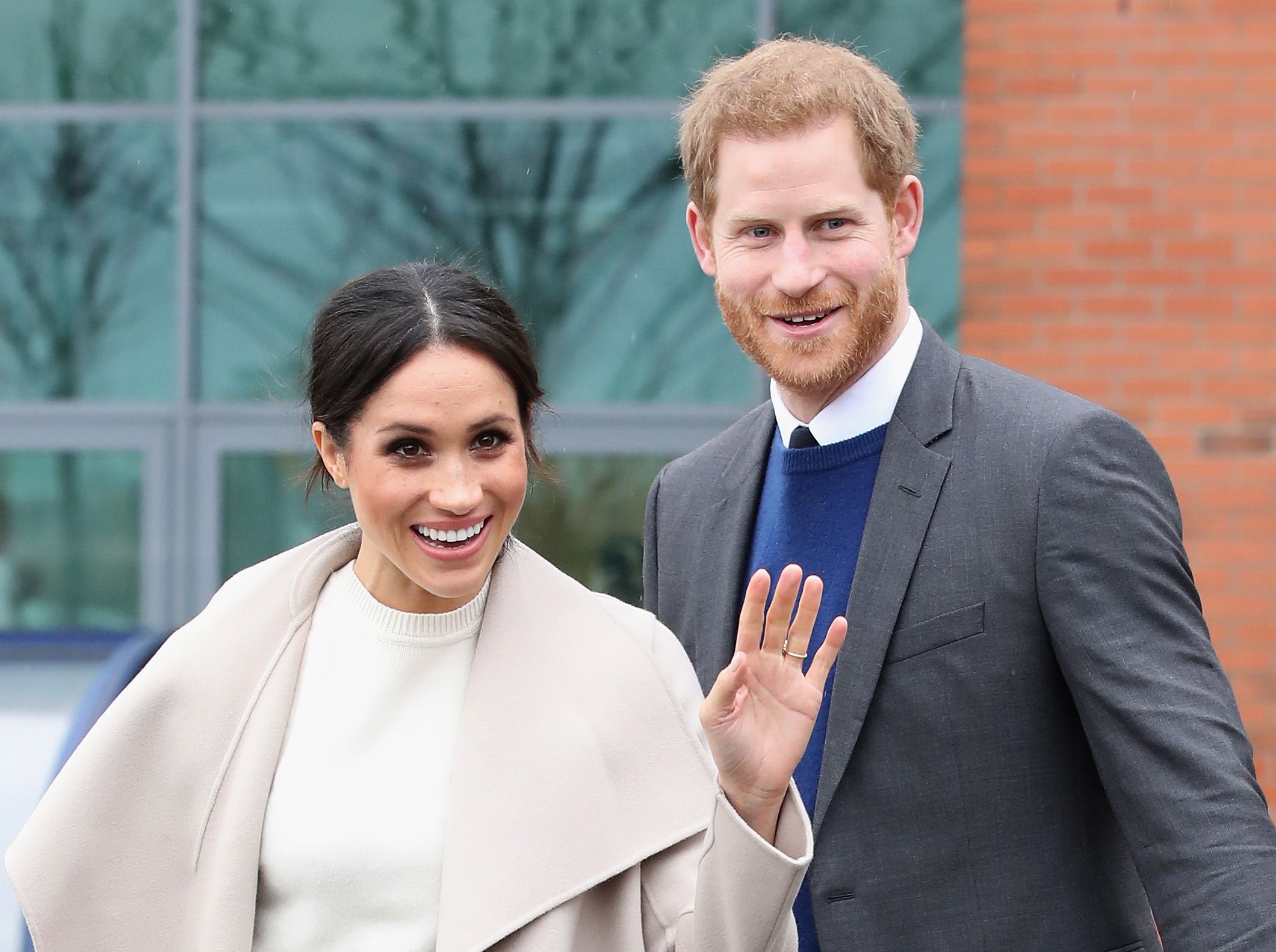 On Friday, Prince Harry and Meghan Markle arrived in Belfast for their first official joint trip to Northern Ireland. The stop concludes the soon-to-be-married couple's paired visits to the United Kingdom's four nations.
Unlike the couple's previous joint ventures, their trek to Northern Ireland was not made public ahead of time. The region prohibits royal visits from being announced due to security reasons, Vanity Fair reported.
The pair, who are expected to tie the knot May 19, had a long list of activities to tend to during their visit. But their day started at an event held at the Eikon Centre that honored the second year of Amazing the Space, which is a youth-led peace-building initiative. Last September, the organization was launched by Prince Harry "to encourage young people to become ambassadors for peace within their communities," Kensington Palace said.
As the duo arrived at Amazing the Space, they were welcomed by 2,000 students who had no prior knowledge of the visit, according to People magazine. Prince Harry and Markle then watched performances put on by local schools that aimed to recognize the arts' ability to unite a variety of communities. The couple also listened to the school-aged children's thoughts on the reconciliation work occurring across Northern Ireland.
The next stop on the engaged couple's itinerary was a visit to the Crown Liquor Saloon, one of Belfast's oldest buildings. In doing so, Prince Harry and Markle learned about its history from National Trust staffers. The duo was later spotted greeting fans on Great Victoria Street and visiting Catalyst Inc's Belfast campus to speak with entrepreneurs.
Prince Harry and Markle's wedding is less than two months away. Since confirming their engagement in November 2017, the couple has solidified some plans for the royal event. Invitations to the big event were mailed out to 600 guests Thursday, Kensington Palace confirmed. But the couple said they desire to allow more than 2,600 members of the public to watch them and their guests arrive at the wedding.
The hour-long ceremony is set to be broadcast live May 19 at 7 a.m. EST.