Royals Harry and Meghan are showing a decline in popularity across the pond.
That's according to the latest YouGov royal favorability figures, which shows that while most of the royal family has seen a boost in their reputations since a previous survey in mid-March, the Duke and Duchess of Sussex are not among them.
YouGov is a British international internet-based market research and data analytics firm headquartered in the U.K. and used to monitor the popularity of the royal family.
YouGov's April survey showed Harry and Meghan as the only royals who have seen stagnant, if not lower ratings, with two fifths of Brits liking Harry and approximately half disliking him. That's compared with March numbers when 45 percent of the public disliked him.
In the case of Markle, three in 10 people (29 percent) liked her, while three in five (61 percent) dislike her, slightly lower than previous numbers (31 percent vs. 58 percent).
"It doesn't surprise me," said Eric Schiffer, chairman of Reputation Management Consultants, a U.S. based reputation firm that manages brands, major celebrities, music and sports figures.
Schiffer went so far as to note that the couple has become "a modern-day pariah of the U.K. populous."
"Because they have decided to turn their back on the monarchy and cut and run without any concern for the legacy and history and in the process dishonoring the crown and the queen, they have created immense anger amongst the British people."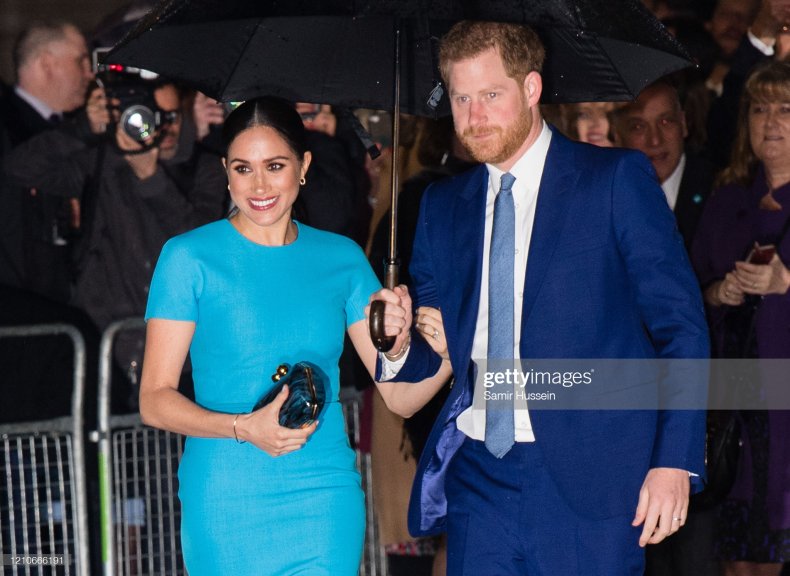 The survey's numbers for the other royal members show that the queen's youngest child Prince Edward has seen the largest increase in positive opinion rising from a 41 percent positive reputation rate to 54 percent. Negative opinion of the prince fell from 26 percent to 19 percent.
Prince Charles also saw a nine-point increase in favorable opinion with 58 percent of the public now sharing a positive view of him. Thirty-three percent of Britons current dislike him now, also a nine-point change. More notable, perhaps, is that these numbers put him back to the same rate of popularity he was at prior to the infamous Harry and Meghan interview with Oprah in which the two discussed their issues with the royal family.
Likewise, Charles' sister Princess Anne saw her ratings improve even more than previously. She now has 70 percent of respondents proclaiming a positive view of her. That's up six points.
And currently, some 85 percent of the public now holds a positive opinion of Queen Elizabeth II. She remains the most popular royal of all, up from 80 percent. That means only 9 percent of Britons view her negatively, down from the previous 14 percent.
While it's speculated the positive trend in opinion of the senior royals may be part due to the recent death of Prince Philip. However, survey results could also represent normal opinion as time has passed since the Oprah interview.
As an aside, despite the queen's age, two thirds of Brits want her to remain in her job. The survey also showed that William is much more popular than Prince Charles and if Charles were to become king, only 14 percent would like to see Camilla become queen.
Schiffer also said about the poll's numbers, "The royal family, including the queen in contrast to Meghan and Harry, have benefited significantly because they've shown respect to the monarchy and to their roles and chose to honor the legacy of what they've inherited."
Newsweek reached out to both Markle's representatives and publicist but did not hear back prior to publishing.