Prince Harry and Meghan Markle Had Easier Time With Paparazzi Than Princess Diana—Author
Prince Harry and Meghan Markle got a "pretty easy ride" with the U.K. paparazzi compared to Princess Diana, biographer Andrew Morton told Newsweek.
The Duke and Duchess of Sussex have launched multiple lawsuits against the media, including against picture agencies on both sides of the Atlantic.
And Harry has previously compared Meghan's experience with the media to the loss of his mother, who died in a car crash while the paparazzi were in pursuit.
Morton, who wrote the definitive biography of Princess Diana with her cooperation, said British photographers gave Harry and his wife an "easy ride" compared to his mother.
However, he said the intrusions they experienced loomed large because of the childhood trauma of Diana's death.
Morton told Newsweek: "Compared to what his mother went through, the paparazzi have been very light on the peddle but he cannot get out of his head, psychologically, the memory of the accident in Paris in 1997, that the paparazzi were there within five or six minutes and were taking pictures of their dying mother.
"And that's what he finds unconscionable and it is something that will never leave him. He is absolutely scarred by it."
The royal author has written a book about Meghan, re-released with new chapters later this month, called Meghan: A Hollywood Princess.
Morton said Harry's efforts to combat the paparazzi had also been more successful, after forcing Splash News and Pictures into Chapter 11 Bankruptcy and suing U.S. agency X17 in California for taking drone pictures of son Archie.
Morton told Newsweek: "Compared to Diana they got a pretty easy ride. Anybody who did venture to take pictures of them ended up with a lawsuit. He was very aggressive with them.
"The old never explain never complain, has been well and truly ditched over the years by both William and Harry."
Morton's new chapters are striking in that he is at times supportive of Harry and Meghan, noting how similar their Oprah Winfrey interview was to Princess Diana's own description of isolation and loneliness in 1995. However, he also challenges their account of the facts, suggesting: "None of it kind of made sense to me."
Morton punches holes in the couple's suggestion they were married in a private ceremony with the Archbishop of Canterbury days before the official wedding, Meghan's account of handing over her car keys, driving licence and passport on moving to the palace and her suggestion she barely left the house.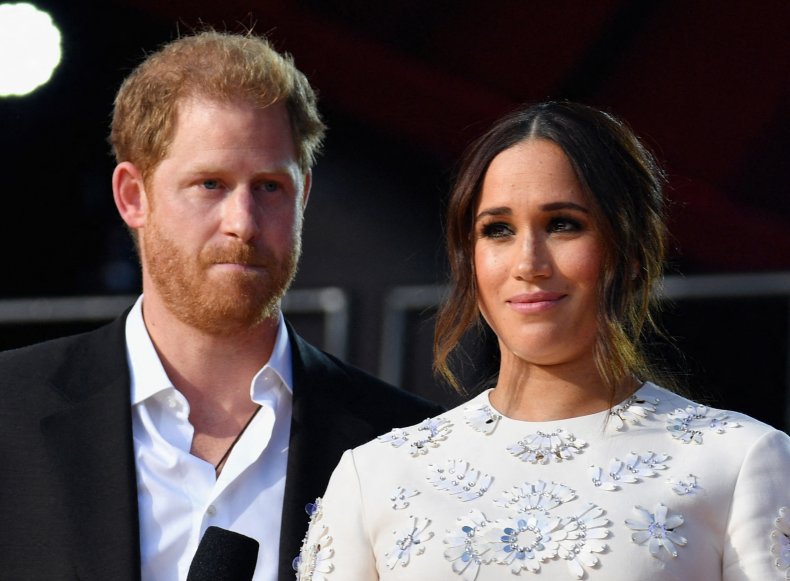 The author told Newsweek: "Even friends of mine saw her out and about and sat next to her at dinner."
He added: "Everybody gets into their silos, you're either pro Meghan or you're anti Meghan. I'm just a biographer.
"I'm trying to understand why they've behaved in the way they've behaved. As I say in the book it was 'their truth,' rather than 'the truth.'
"One example is that the Archbishop of Canterbury denied that he married them three days before the wedding.
"So you have to ask yourself, if they can't get the details of their marriage right, what else is there they couldn't get right?
"There's that issue, but there are also the parallels which I just found astonishing. She felt isolated and alone in the way that Diana did, but you have a major difference which is that Harry worships the ground that Meghan walks on, which is very different to Charles and Diana."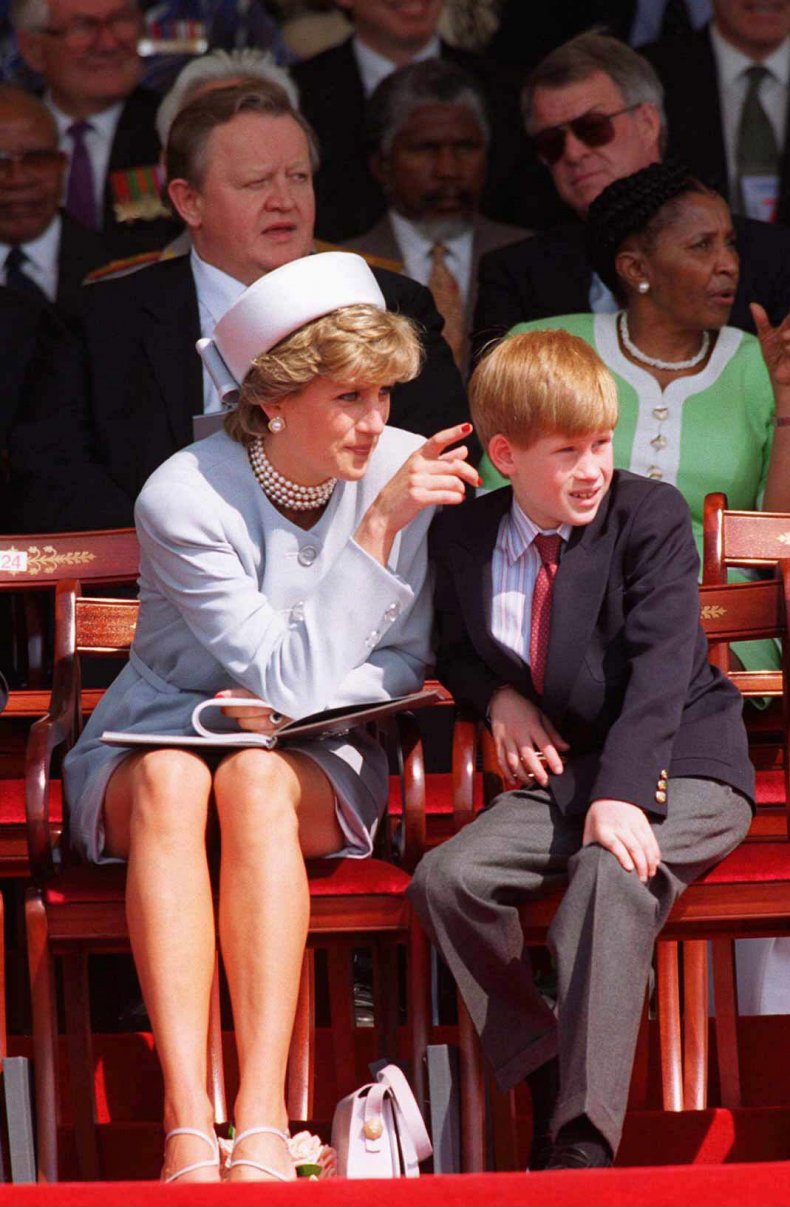 Morton's original book ignited such fierce public debate when it was published in 1992 that one British Member of Parliament suggested he should be imprisoned in the Tower of London.
Diana: Her True Story exposed for the first time Prince Charles' affair with Camilla Parker-Bowles, now the Duchess of Cornwall.
It set the royal couple on a course for separation and ultimately in 1996 they divorced, a year after Diana went on TV to repeat many of the allegations made in the biography.
Morton wrote it based on tape recordings Diana made and smuggled out to him through a friend, including her account of several suicide attempts.
On one occasion, the princess said she became so frustrated with Charles' indifference to her that she cut her chest and thighs with a penknife in front of him.
Morton said: "The Oprah interview was about their truth not the truth. Meghan's truth was that she felt isolated and alone. And she used that. And Oprah encouraged her to articulate that when it didn't actually make sense, especially from someone who was criticised for using private jets like taxis, who went abroad on numerous occasions including to a baby shower in New York.
"Diana felt this sense of isolation because she was isolated. Her husband was living with another man's wife in Highgrove.
"Harry and Meghan are in lock step, they're in love. You can't put a cigarette paper between them. It's a very different set up to how it was with Diana and Charles.
"Diana used to spend weekends at Kensington Palace rattling around with a modest staff. Prince Charles used to host dinner parties at Highgrove with Camilla as the hostess.
"Harry and Meghan parted from time to time. For the most part they were together, they were loved up.
"I'm questioning a lot of what was said because it just doesn't add up."
Living in California
Despite his reservations about the Oprah interview, Morton believes Diana would have liked to see Harry and Meghan living in California.
He said: "To go from a two-up, two-down cottage in Kensington Palace to a place with 16 bathrooms is quite the change.
"The gardens at their new place, even Prince Charles will be jealous and he has magnificent ones at Highgrove.
"What would Diana have made of it? Well, she was thinking about moving to Malibu and in the last period of her life she spent most of her time in America going to New York and various other places.
"She always saw America as a place of opportunity. She was looking at buying a house in Malibu so she would have been chuffed if Harry and Meghan had been living nearby."
He added: "In America they are seen as progressives and they attract a lot of both positive and negative comment from both sides of the political divide, from Democrats and Republicans. They are a controversial couple and they will continue to be."
Meghan: A Hollywood Princess by Andrew Morton is published in revised and updated paperback by Michael O'Mara Books on October 19 ($15.99).