Prince Harry and Meghan Markle Plant Flowers Marking Princess Diana's Death
Prince Harry and Meghan Markle got their hands dirty planting flowers for Princess Diana at a Los Angeles preschool to mark the anniversary of her death.
The Duke and Duchess of Sussex chose forget-me-nots because they are his mother's favorite flower.
They got their palms covered in soil as they helped plant seeds and small plants for the Assistance League of Los Angeles.
The couple took a trip away from their seven-acre mansion in Montecito to the organization's preschool center in southern LA, just a few blocks from Meghan's old school.
A spokesperson said: "Yesterday, in honor of his mother's memory, Prince Harry, along with The Duchess of Sussex, visited the Preschool Learning Center (a program of the Assistance League of Los Angeles).
"They spent the morning with the kids replanting their garden, including with forget-me-not seeds, which were his mother's favorite."
A source added: "Everyone got their hands dirty digging holes for the new plants and seeds and making sure they were secure with enough soil.
"The kids especially were excited to water the new garden with elephant-shaped watering cans.
"In addition to planting, the couple spent some time reading to the students a few books about gardening, vegetables, and planting, including the fairytale Jack and the Beanstalk, which had everyone laughing about magic beans.
"They listened to children's nursery music while they gardened and some of the children danced and sang."
Meghan and Harry helped with the annual task of replanting the learning center's garden and alongside the forget-me-nots they helped lay petunias, California wildflowers, tomatoes, squash and sweet peas.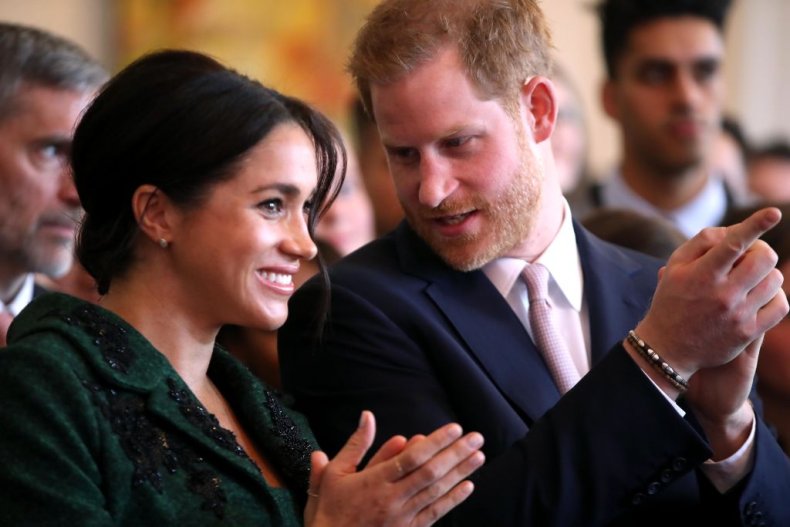 The Assistance League of Los Angeles said on Instagram: "The children of our Preschool Learning Center got a wonderful surprise when The Duke and Duchess of Sussex visited yesterday!
"In addition to helping the children replant the Preschool Learning Center's garden, they spent time with them, sharing their appreciation for nature and helping to instill the importance of healthy eating. We truly appreciate their time and care for our students."
Last week, Kensington Palace announced a long-planned statue of Princess Diana commissioned by Prince William and Harry will be unveiled next year.
The monument, planned for the Sunken Garden at Kensington Palace, was once expected to be ready to mark the 20th anniversary of her death.
A palace source said: "The princes hope that the statue will help all those who visit Kensington Palace to reflect on their mother's life and her legacy."
This is not the first time Prince Harry has honored his mother using the phrase "forget-me-not."
Sentebale, his children's charity, was given its name because it means "forget-me-not" in the official language of Lesotho, where it is based.
Prince Harry has said it is named partly in honor of his mother.