Prince Harry and Meghan Markle to Honor Princess Diana's Legacy With First Public Appearance for World AIDS Day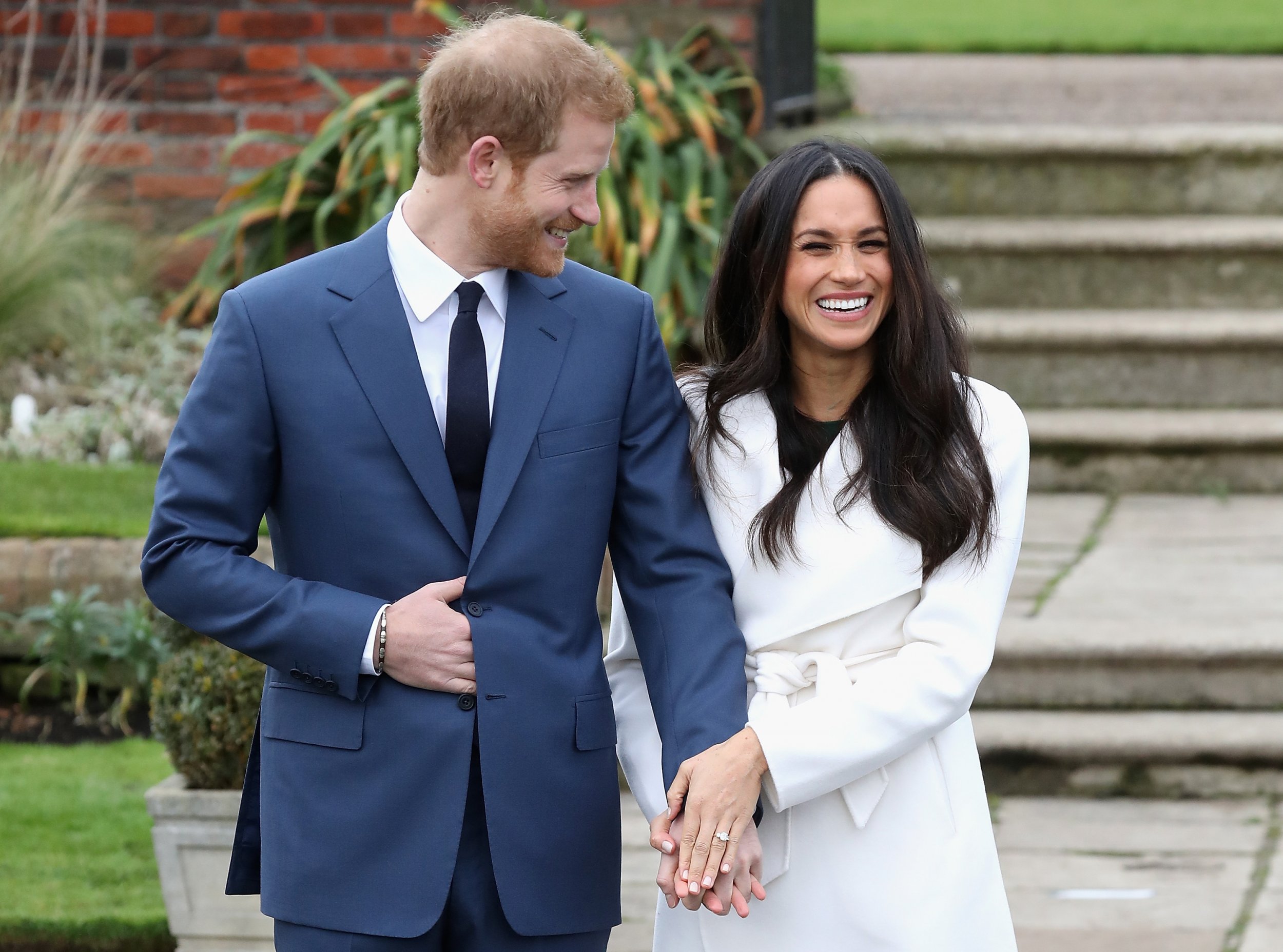 Actress Meghan Markle and her new fiancé, Prince Harry, will make their first public appearance since announcing their engagement at a World AIDS Day event this Friday, honoring Princess Diana's legacy.
The couple will visit a Terrence Higgins Trust World AIDS Day charity fair. The couple will meet representatives from charities and meet people living with HIV and AIDS on Friday. Later in the day, the couple will meet staff from the Full Effect program, which supports young people from becoming involved in crime and violence.
"Prince Harry has spent a significant amount of private and public time in the city, and His Royal Highness is looking forward to introducing Ms. Markle to a community that has become very special to him," the Palace said in a statement.
Ian Green, the CEO of Terrence Higgins Trust, told Gay Star News he was delighted to host the couple.
"Today the UK is closer than ever to beating HIV, with the largest drop in new diagnoses reported this year," he said. "But we won't get there until we stamp out HIV stigma for good."
Prince Harry has followed his mother's legacy as a longtime supporter of charities fighting the spread, transmission and stigma surrounding HIV/AIDS. Princess Diana, who died 20 years ago, opened the U.K.'s first HIV/AIDs unit at London Middlesex Hospital. She famously shook the hand of a man with the illness without gloves on, challenging the idea that HIV/AIDs was transmitted by physical touch.
Markle will marry Harry at St George's Chapel in Windsor next May, the same location Harry's uncle Prince Edward married Sophie Rhys-Jones almost 20 years ago. The exact date has not been announced.
Harry and Markle made their first public appearance together in July at the Invictus Games, a charitable sporting event in Toronto, Canada. They have been dating since July 2016, got engaged earlier this month, and received the blessing from Queen Elizabeth and Markle's family before making their announcement.