Ways Prince Harry, Meghan Markle Put 'Values Into Action' on Afghanistan
Prince Harry and Meghan Markle have given their support to an Afghanistan women's organization locked in a "harrowing" race against time to evacuate staff.
The Duke and Duchess of Sussex used their Archewell Foundation to support New York- and Kabul-based Women for Afghan Women.
The group has been working "day and night" to promote women's rights in the country but is now engaged in a scramble to withdraw in fear of Taliban retribution.
They are among groups named by Harry and Meghan's website as places to support for those who want to help the plight of the Afghan people following President Joe Biden's troop withdrawal.
Women for Afghan Women posted on Instagram: "We are immensely grateful for the generosity of the Archewell Foundation in support of our efforts to evacuate/relocate thousands of Afghan women, children, families, including our staff."
A statement on the Archewell Foundation website reads: "Like many of you, we are closely watching the crises happening across the world right now, and we are heartbroken.
"Archewell is committed to putting our values into action, and we hope to do what we can to meet the moment by offering support to the military community and the troops who served in Afghanistan, as well as to the Afghan people facing violence and terror."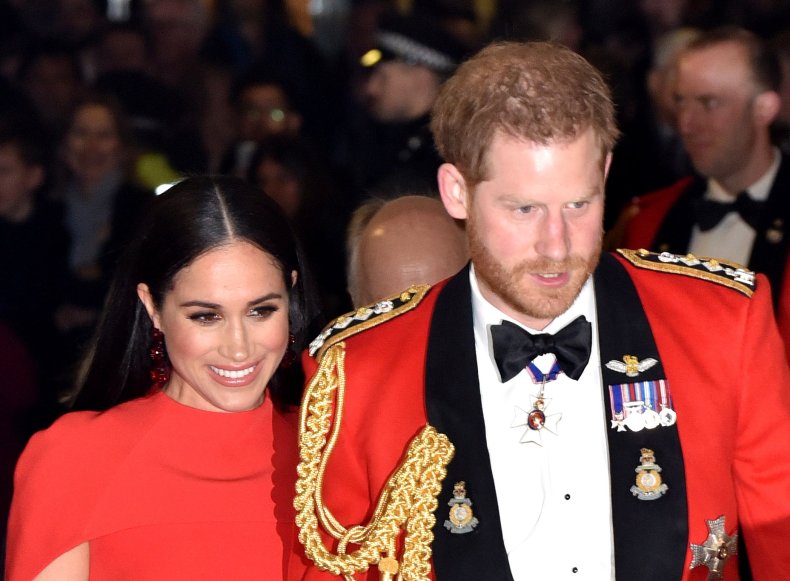 Women for Afghan Women told its Twitter followers it was working day and night "to protect the lives of the women and men who risked everything for Afghan women's rights."
The organization posted: "Friends, it has been 10 days since the fall of AFGH. Everyone at WAW has been working day and night, nonstop, for over a week. We are still trying to get our people to safety, exploring every single alternative available to us. We will not stop until all options are exhausted.
"At the same time, we are welcoming Afghan refugees arriving into the U.S. We are working with several partners in VA, NJ, NY, & other states to ensure that these refugees receive culturally competent services and are provided with the support to rebuild and thrive.
"It has been a harrowing week for all of us—WAW, you, and humanity—but we must persist. We must not give up. WAW will keep doing everything we can to protect the lives of the women and men who risked everything for Afghan women's rights. Two decades of progress live in them."
Harry and Meghan said in a statement last week: "The world is exceptionally fragile right now. As we all feel the many layers of pain due to the situation in Afghanistan, we are left speechless."
They have also encouraged donations to Afghanaid to: "Help provide urgent, life-saving assistance to men, women and children who have been affected by the conflict in Afghanistan."
Harry and Meghan also included the Duke's Invictus Games Foundation to help veterans and to two charities helping the Haiti earthquake relief effort: World Central Kitchen and Mercy Corps.
However, GB News host Simon McCoy burst out laughing on air after his co-host Kirsty Gallacher announced: "Now, Harry and Meghan have broken their silence to say they are speechless about the situation in Afghanistan."
McCoy added: "Sorry, only they would break their silence to tell us they are speechless."
Biographer Angela Levin told The Sun: "It's meaningless—completely meaningless."
And one Twitter user wrote: "They're never speechless, are they? What we saw is just Harry and Meghan focusing on the hottest topics of the moment with lots of word salad, but without any big action to help."