Who Is Invited to Prince Harry and Meghan Markle's Wedding? Guest List Rules and More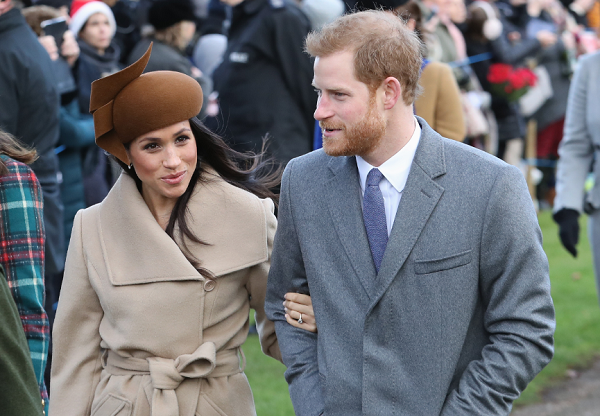 Only the most elite foreign leaders, diplomats, church officials, royals and celebrities will find their names on the guest list of the wedding of 2018—that of Prince Harry to his American betrothed, Meghan Markle, on May 19.
Will there be as many guests as witnessed the wedding of Prince William and Kate Middleton in 2011? Unlikely. Under Queen Elizabeth's orders, 1,900 invitations were sent out for that ceremony, which took place at Westminster Abbey—a massive church with room for 2,000 people. Harry and Markle's nuptials will be held at the much smaller St. George's Chapel at Windsor Castle, which seats just 800 people.
Harry has certain freedoms his brother did not. William, who is second in line to the throne, after his father, Prince Charles, had to follow royal wedding traditions. Harry—fifth in line for now (following William's two children)—can sidestep much of that. For example: Wiliam's wedding was a full state occasion and a bank holiday. Not so for Harry. There will also be no procession through London following the ceremony, nor do he and Markle have to share a balcony kiss at Buckingham Palace.
Here's how the weddings will likely be similar: The ceremony will take place during the day; they will arrive and leave St. George's in horse-drawn carriages; Markle will probably wear a tiara, perhaps from the queen's collection; and myrtle will feature in her bouquet—the flower, associated with good luck in love, has been in every royal wedding bouquet since Queen Victoria.
The guest list, in addition to being smaller, will have a lower percentage of dignitaries than William and Kate's, which was flooded with royals like Queen Margrethe of Denmark, Prince Albert of Monaco, Crown Princess Victoria of Sweden and several politicians throughout the Commonwealth.
William and Kate's wedding had its share of celebrities, all of them British, including David and Victoria Beckham, Elton John, Joss Stone and Guy Ritchie. With Markle's Hollywood roots, it's likely celebrities will include a fair number of Americans, such as Markle's close pals Priyanka Chopra, Serena Williams and fellow Suits co-star Patrick J. Adams.
And, of course, there are the rumors of an invitation to Barack and Michelle Obama attending. Harry admires and is friends with the former president, and the prince has already "made it clear he wants the Obamas at the wedding."
As for uninvited spectators, there's a possibility just as many (if not more) people will watch the televised event. Nearly 23 million Americans tuned into William and Kate's wedding in April 2011, but given Markle is American, of mixed race and a TV star, expect a more varied demographic with a high percentage of royal wedding virgins.
And don't underestimate The Crown effect; the Netflix hit has created a whole new generation of royal watchers.