Who Will be Meghan Markle's Maid of Honor? Best Man, Flower Girl and Pageboy Potentials For Royal Wedding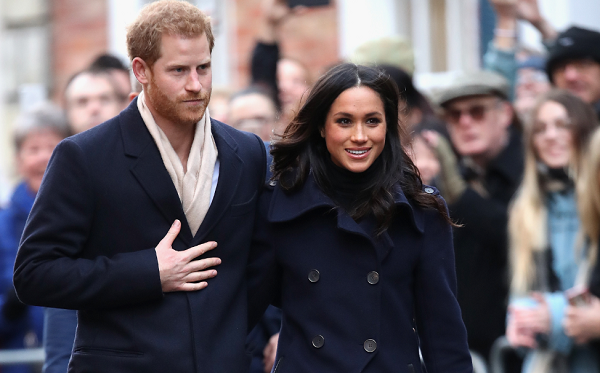 When Prince Harry exchanges vows with Meghan Markle in May 2018, Prince William will more than likely stand beside his younger brother at the altar. According to Us Weekly, the prince has already asked William to be his best man. As for Meghan Markle's maid of honor, it's anyone's guess.
If Markle follows royal wedding tradition, there could well be no adult bridesmaids; typically, young girls attend royal brides.
But if she follows the example of William's wife, Kate Middleton, the Duchess of Cambridge, she might flout tradition. Middleton chose her younger sister, Pippa, as maid of honor when she married William in 2011; at 27, Pippa was the oldest bridesmaid in recent times. "If you look at the royal weddings since Elizabeth's, you will find that most of the bridesmaids are early teens or children," Marlene Koenig, a British and European royalty expert told Town & Country in early December.
Markle is a native Californian, and therefore might prefer to follow American traditions. If she does, her maid of honor could be one of her closest friends: Lindsay Roth, Misha Nonoo or Janina Gavankar.
Roth and Markle have been friends since they attended Northwestern University. According to The Daily Mail, the two met during a Toni Morrison literature class. And Markle served as Roth's maid of honor at her August 2016 wedding.
Nonoo is rumored to be the woman responsible for introducing Markle to Harry, increasing her chances of being included in the wedding party. The American fashion designer hangs in royal social circles, and her ex-husband, Alexander Gilkes, a Brit, attended Eton College with Harry and William.
Gavankar has been friends with Markle for over 15 years. Markle has openly gushed over her long-standing friendship with the fellow actress, a former True Blood star, on Instagram, writing alongside a selfie of the duo posted in 2016: "Couldn't be prouder of how far we've come, and couldn't be more grateful for being able to share every step of it with you."
As for the pageboy and flower girl, the candidates are obvious: Harry's nephew Prince George and niece Princess Charlotte. A palace source recently told Us Weekly that the siblings will be in Harry and Markle's ceremony, and the two have some experience: George, 4, and Charlotte, 2, served as pageboy and flower girl at their aunt Pippa's wedding to James Matthews on May 20. A year later, almost to the day, they could be performing those roles again, this time for their uncle and aunt-to-be.
William and Kate's third child, due to arrive in April 2018, will have to wait for the next royal wedding.