Prince Harry and Meghan Markle may have a secret weapon to protect themselves and Archie from the Los Angeles paparazzi, a British lawyer has told Newsweek.
The Duke and Duchess of Sussex will have greater legal protection than other celebrities in their new California community because of their U.K. profiles.
The revelation comes after a veteran paparazzo earlier this month warned the couple will be "hunted every single day," with the first pictures fetching around $100,000.
Now Mark Stephens, a media lawyer who previously represented Julian Assange, has told Newsweek the couple will be able to sue under the much more stringent British and European laws, even if a publisher is American.
He said: "They can sue in the U.K. if it's an online publication.
"They have privacy and defamation rights in the U.K. because they both have reputations here.
"The law is easier in the U.K. although, in California, privacy laws have become more stringent over recent years.
"On the whole a claimant lawyer would usually advise them to sue in London because they'll have a bigger chance of success."
Mark Karloff, who has been photographing the rich and famous for 12 years, claimed photographers in California believe they already know where the duke and duchess are staying, and have both entrances to the Malibu community covered.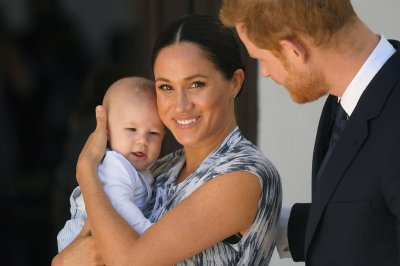 The presenter of the Paparazzi Podcast told Britain's The Times: "They are going to be hunted every single day, at least for the first few months.
"They're not going to be able to go out without being photographed."
Yet Harry and Meghan could fight back over pictures taken when they are not out performing a public role, particularly if they include Archie.
Only a handful of U.S. outlets would be exempt from European law. These include the New York Daily News which blocks access to their website from Europe.
Any print or broadcast only coverage would also fall exclusively under U.S. law, restricting the legal action available to the prince and Meghan.
There is precedent for a celebrity using European law over photos taken in California after the British musician Paul Weller sued Mail Online over pictures of him out shopping with his three children.
The landmark 2014 judgment ruled the children's faces should have been pixelated even after taking into account that the photos were legal under Californian law.
Stephens, who is based in England, told Newsweek: "He [Weller] sued in London even though the photographs were taken in America.
"The fact that they were in public, in the street, was enough. We have this concept of a legitimate expectation of privacy.
"We also have these stringent rules which we often refer to as the 'red carpet rule'.
"If someone, even a public figure, is out doing something which is part of their official function or job then they can be snapshotted or photographed and it is not regarded as an intrusion into their private life.
"Whereas if Meghan had slipped out in her trackies [tracksuit pants] to get a carton of milk that would be regarded as a private space because she was carrying out no public role in that moment."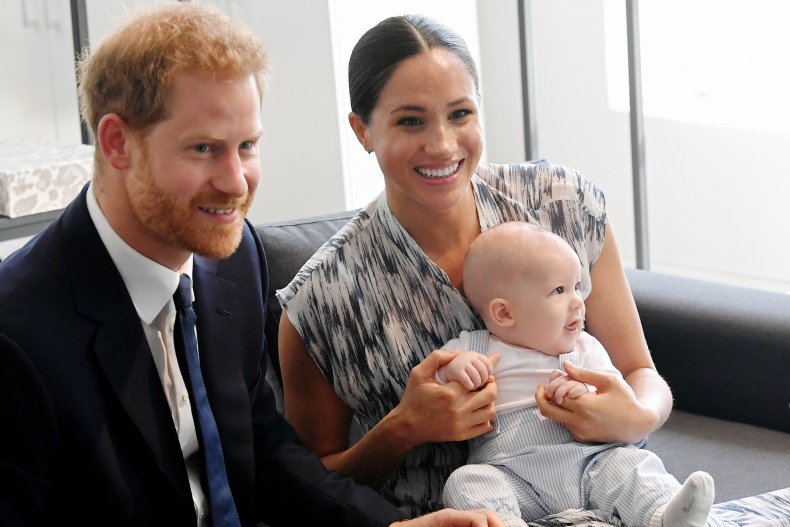 Much of the work of the Los Angeles paparazzi involves celebrities out on routine trips and on his podcast Karloff talks about photographing stars at Whole Foods.
Stephens said these kinds of images could be blocked under the European Convention on Human Rights, which will apply even after Brexit as it was passed into U.K. law under Tony Blair's government.
He added: "It would be very difficult under American law but under European law you could injunct those images."
They had their first post-royal run-in with the media after paparazzi photographers pictured Meghan taking a walk with Archie in a baby sling near their new Canadian home.
Lawyers for the couple claimed the images were taken without consent by photographers hiding in bushes and legal threats over their publication have been widely interpreted as a warning shot.
Correction 4/16/20, 7 a.m. ET: This article was updated to correct a misspelling of Mark Stephens.