Prince Harry And Meghan Won't Get Queen's 'Special Treatment' If They Try To Stay In Canada, Expert Says
Prince Harry and Meghan have their sights set on Canada, with the Duke and Duchess of Sussex planning to lead a more "independent life" in the North American country.
While there is still much to discuss on what the transition to Canada might look like, news of the move has already raised questions on when and whether the couple may become Canadian citizens.
The answer, at least, according to a professor in Canada who specializes on the Westminster system and the Crown, is a resounding "no."
While Harry and Meghan may one day pursue Canadian citizenship, they are likely to encounter the same hurdles that thousands of people looking to become Canadian face each year, Philip Lasgasse, a professor at Canada's Carleton University told Newsweek.
Technically speaking, Lagassé said in a phone interview on Tuesday afternoon, Harry and Meghan could be given a "special grant." However, that would be highly unlikely, as it "would be pretty controversial, politically."
"That would be controversial... simply because of the number of people who face difficult circumstances when trying to navigate the citizenship procedures in Canada," the professor said. "Everybody has a good claim... You know what I mean? A lot of people have a claim to something they want to be able to do here, so why would they get special treatment?"
The Canadian government appears to agree, with Immigration, Refugees and Citizenship Canada spokesperson Béatrice Fénelon telling Newsweek: "There are no provisions in the Citizenship Act that confer Canadian citizenship status to members of the royal family."
"In order to become legal permanent residents of Canada, they would need to apply through our normal immigration processes," Fénelon said. "However, members of the Royal Family are generally not required to seek authorization to come to and stay in Canada as visitors."
A new precedent
If Harry and Meghan do seek citizenship in Canada, Lagassé said, it would set a new precedent, representing the first time members of the Royal family have sought Canadian citizenship.
That is why, the professor said, the Canadian government should "show caution at this point."
"The ministers that are responsible for this are going to want to think about this before they jump into anything," he said.
The Canadian government, Lagassé said, should be confident that Harry and Meghan would plan to actually stay in Canada, rather than, say, moving south to the United States.
'Special treatment' reserved for the Queen
While Harry and Meghan may not receive "special treatment," there is one Royal who is entitled to a special status in Canada: the Queen.
Queen Elizabeth II, Lagassé explained, is "a personification of a state." Therefore, he said, the queen could technically stay in Canada for as long as she wants, despite not being a Canadian citizen herself.
"She's the authority that basically provides all government power," Lagassé said, so she is entitled to that claim.
Despite being the personification of the Canadian state, however, the queen is still bound by Canadian law and would not be able to expedite Harry and Meghan's citizenship proceedings or obtain a special status for the pair.
Ultimately, Lagassé said, what happens if Harry and Meghan decide to pursue Canadian citizenship is up to the Canadian government.
Right now, the Carleton University professor said, Canadians appear to be ambivalent or "not quite sure" of what to make about the couple's expected arrival.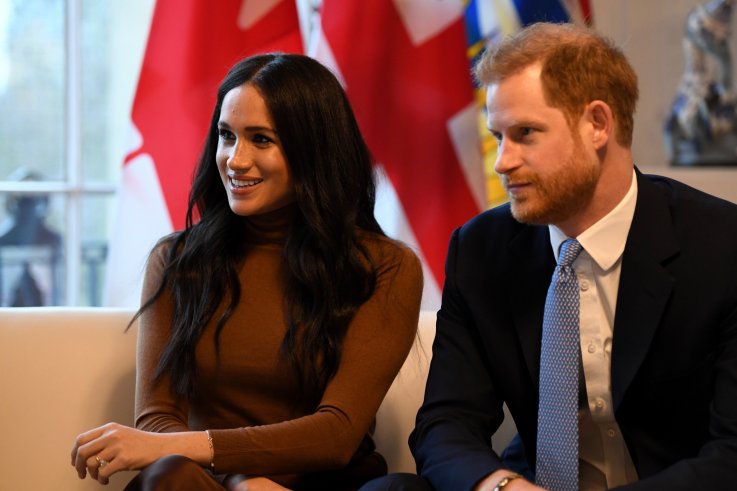 However, he said, that could change if Canada starts offering Harry and Meghan special privileges.
Already, there is much debate around who will pay the security fees to ensure the couple's safety, with many questioning whether Canadian taxpayers will have to bear the brunt of the costs.
"There's a lot of these questions that have to be answered," Lagassé said.
When it comes to citizenship, he said, "in all likelihood," Meghan and Harry will "end up following a difficult legal procedure." And, Lagassé warned: "A lot of this may prove more difficult than they realize."
Updated: This article has been updated with a statement from Immigration, Refugees and Citizenship Canada spokesperson Béatrice Fénelon.
Prince Harry And Meghan Won't Get Queen's 'Special Treatment' If They Try To Stay In Canada, Expert Says | World