Prince Harry and Melania Trump Are About to Meet for the First Time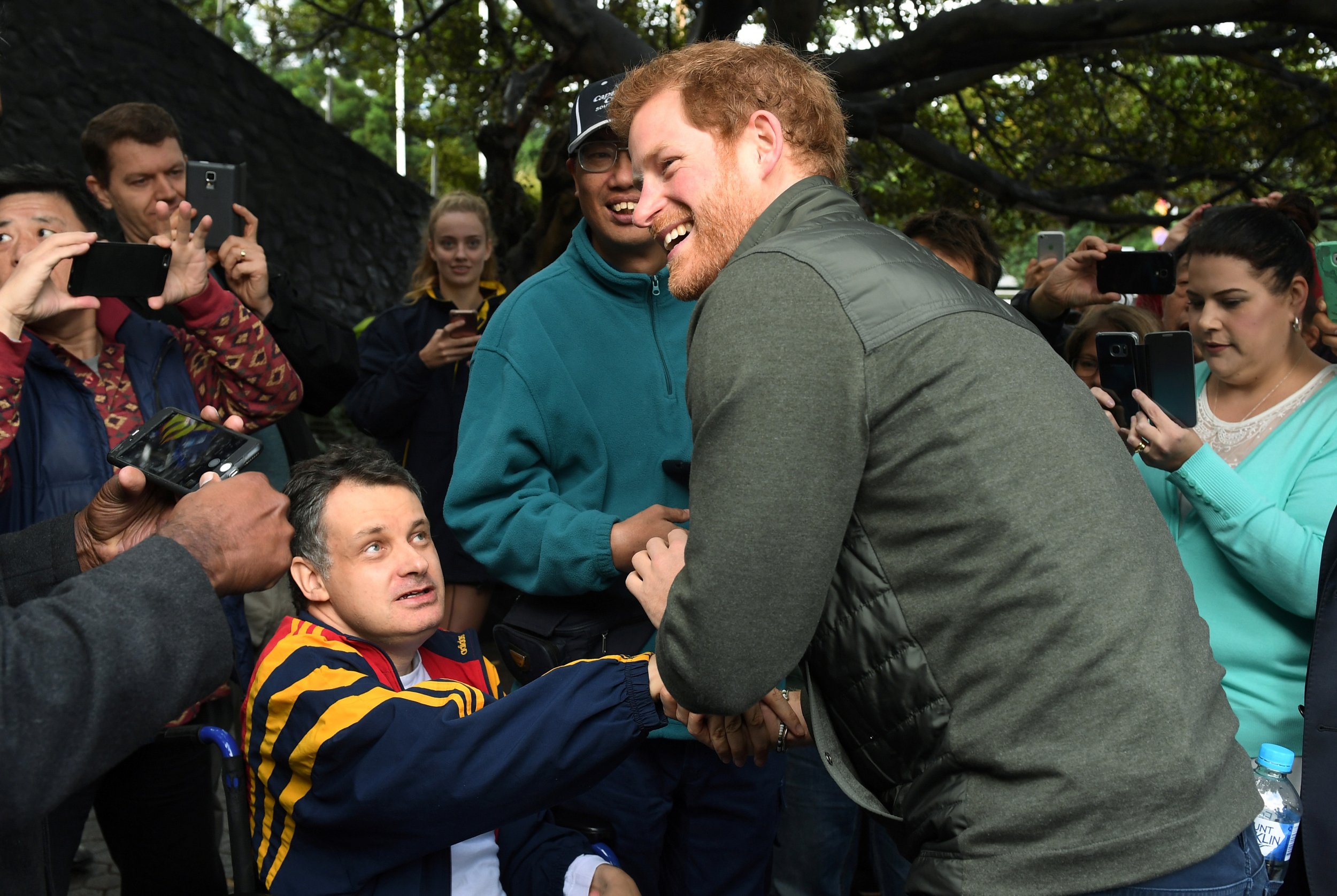 One is closely related to an all-powerful ruler and lives a life of leisure in chambers of glittering gold.
The other is Prince Harry.
Kensington Palace has confirmed that Harry, fifth in line to the British throne and one of the royal family's most famous faces, will hold his first meeting with first lady Melania Trump when he travels to Canada for the Invictus Games.
"The Invictus Games in Toronto are just three days away," Kensington Palace, which handles Harry's public relations along with that of Prince William and his wife, the Duchess of Cambridge, tweeted Wednesday.
"[Prince Harry] starts his official programme with a visit to @TPLFoundation symposium on 22 Sept to hear panelists talk about veteran's affairs," it continued, "He will also meet [Canadian governor-general] @GGDavidJohnston, @CanadianPM [Justin Trudeau] and @FLOTUS [Trump]."
The Invictus Games, a paralympics-esque sporting event for wounded servicemen and servicewomen, enjoyed the support of former first lady Michelle Obama during her husband's tenure as president.
Obama and Prince Harry also enjoyed a good working relationship. Introducing the 2016 games, she welcomed the prince in her speech and thanked him "for his outstanding leadership and for bringing the Invictus Games here to Orlando," before saying: "He is truly our Prince Charming."
President Trump will also attend the games. The White House announced Thursday that he would accompany a Melania-led delegation including David Shulkin, Trump's secretary of veterans affairs, Deputy Secretary of State John Sullivan, Karen Kelly, a Gold Star mother, and Nancy Lopez, a retired professional golfer.
The prince will also stop off at a teaching hospital that deals with mental health and addiction; give Duke of Edinburgh International Gold Awards for outdoorsmanship to some young Canadians; attend a health conference focusing on military and veteran issues; and host a reception for the Invictus Games Foundation.
Harry founded the games after a trip to the 2013 Warrior Games, a similar event then taking place in Colorado, as "he saw how the power of sport could help wounded warriors physically, psychologically and socially," according to the games's website.