Prince Harry's memoir has the royals "quaking in their boots" and there is "more chaos on the horizon," a royal biographer has told Newsweek.
Christopher Andersen's book Brothers and Wives was released on November 30 and charts the very public breakdown of Harry and Meghan Markle's relationship with Prince William and Kate Middleton.
The book triggered a rare on the record statement from the palace, dismissing it as fiction.
However, the book goes beyond that single allegation, with its author believing the rift between William and Harry may even date back to childhood.
The U.S. journalist, who has been reporting on the royals since the 1970s, said there may be more hurt feelings on the horizon even as the queen prepares for her Platinum Jubilee next year.
The celebration of her 70-year reign will come months before Penguin Random House publishes a memoir by the Duke of Sussex, creating a dilemma for the family about whether or not to invite Harry and Meghan.
Andersen said: "I would imagine they are quaking in their boots, I know they are. The potential for calamity with the publication of that book is immense.
"The Queen is 95 and has health issues. Charles has plans for the streamlined slimmed down monarchy.
"The queen, with Philip gone, and the pandemic raging on and her reign coming to a close, inevitably, she needed all hands on deck and everyone in their places on that balcony and instead you've got chaos.
"And so I can see more chaos on the horizon and more hurt feelings. Meghan will come and she will bring Archie and Lili."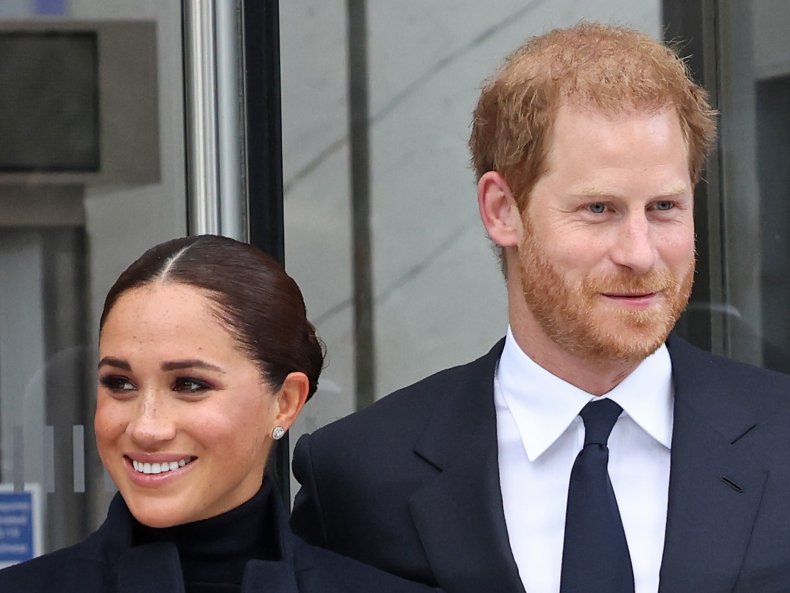 The center piece of the jubilee will be a four-day weekend for the U.K., when the royals will gather for Trooping the Color, Elizabeth's annual June birthday parade.
Family members are likely to be photographed on the Buckingham Palace balcony, in what would be Meghan's first trip back to Britain since their royal exit, should she attend.
It would also be the royal family's first opportunity to meet the couple's daughter Lilibet Mountbatten-Windsor, born in June and named after the queen's nickname.
They have also not seen Archie in person since before Harry and Meghan's royal exit.
However, Andersen says tensions remain between the Sussexes and the royals.
"William is completely loyal to his father," he said. "Any perceived slight to his father, even from his own brother is something he inevitably will respond to.
"I can't imagine that he won't tell his own story at some point."
There may also be further battles down the line once Prince Charles becomes king and gets his first opportunity to impose his vision of a slimmed down monarchy.
That long-held ambition was the context for some of what Meghan described in the Oprah interview, specifically the discussion of whether Archie would become a prince.
Meghan suggested Charles would circumvent existing rules in order to stop her children from being given titles.
Andersen added: "My prediction is that once Charles becomes King I don't think he'll extend titles to Archie and Lili."