Harry Moves From Defending Meghan in Media to Protecting Their Kids Online
Prince Harry warned children are being treated as "digital experiments" on social media as he moved to protect kids Archie and Lilibet in the same way he sought to protect Meghan Markle from the mainstream media.
The Duke of Sussex has helped launch a child online safety toolkit by U.K. organization 5Rights Foundation, and called for a change in the law to curtail technology companies.
Harry said he hopes Archie and Lilibet Mountbatten-Windsor never have to experience the online world as it exists now.
The prince's comments echo his past efforts to defend Meghan from the U.K. media, while his protective instincts have in turn been compared by some to the way Harry was not able to stop his mother Princess Diana being hounded by photographers.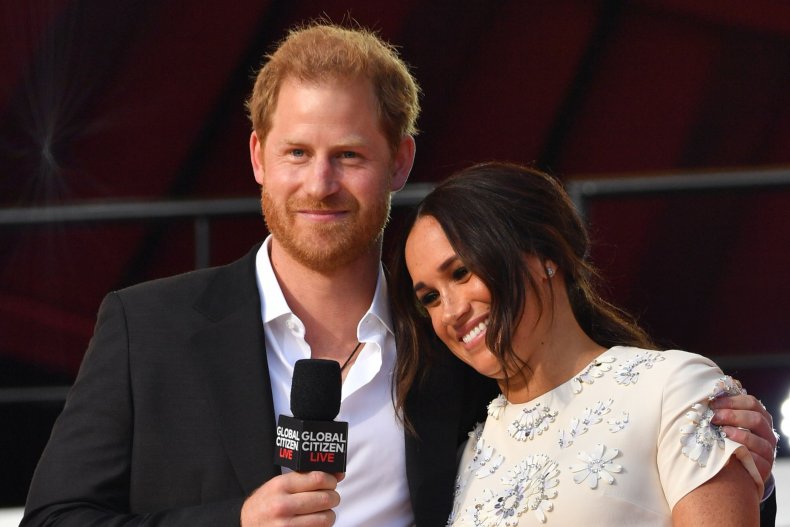 Prince Harry Frames Social Media as an Attack on Archie and Lilibet's Innocence
Prince Harry said: "We now understand that many of these systems are by design aiming to keep our kids hooked on these products for many years to come, regardless of how their time online impacts their self-confidence, self-worth or safety.
"My two little ones are still at their age of innocence. Sometimes I feel I can keep them away from the online harms that they could face in the future forever, but I am learning to know better."
He added: "My kids are too young to have experienced the online world yet and I hope they never have to experience it as it exists now. No kid should have to."
Harry's social media campaigning has echoes of the way he attempted to protect Meghan from the mainstream media in Britain.
Prince Harry's Attempt to Protect Meghan From U.K. Media
The Duke of Sussex made his first intervention little more than a week after their relationship first became public knowledge, when he instructed then-Kensington Palace communications secretary Jason Knauf to issue a rare broadside against the media.
The November 2016 statement read: "His girlfriend, Meghan Markle, has been subject to a wave of abuse and harassment.
"Some of this has been very public—the smear on the front page of a national newspaper; the racial undertones of comment pieces; and the outright sexism and racism of social media trolls and web article comments."
It added: "Prince Harry is worried about Ms. Markle's safety and is deeply disappointed that he has not been able to protect her."
The couple's battles with the U.K. media had not yet reached its peak and the couple have now launched seven lawsuits against newspapers and paparazzi agencies.
When the first three were filed, Harry released a statement which read: "I lost my mother and now I watch my wife falling victim to the same powerful forces."
He made similar remarks to Oprah Winfrey in their March 2021 CBS tell-all when he said: "What I was seeing was history repeating itself. But more, perhaps. Or definitely far more dangerous, because then you add race in and you add social media in.
"And when I'm talking about history repeating itself, I'm talking about my mother."
It has sometimes been said of Prince Harry that his protective instincts arise from the fact he was not able to protect his mother, Princess Diana, from the media as a small child watching paparazzi photographers hound her.
Andrew Morton, Diana's secret biographer, told CTV News in November, 2021: "He's trying to protect Meghan in the way that he couldn't protect Diana, and I think that's very deeply embedded in his psychology."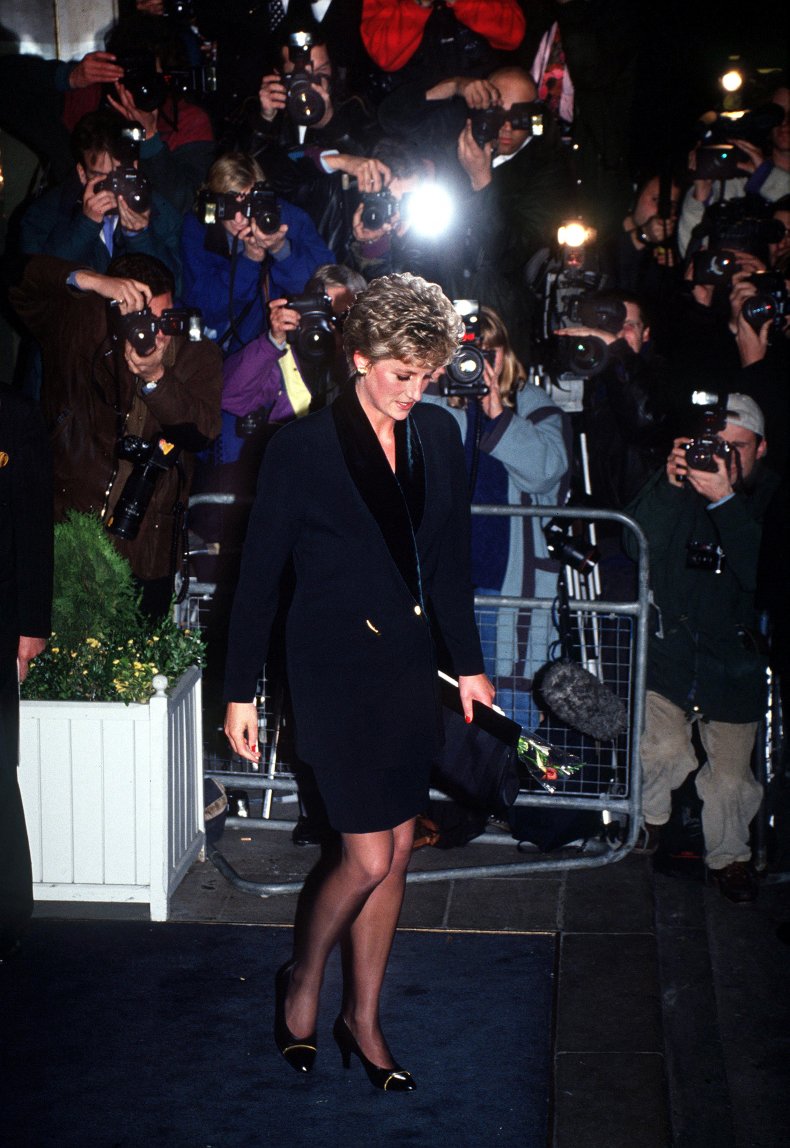 Prince Harry's Work to Protect Archie and Lilibet
Harry, however, now has two new people even more vulnerable than his wife to look after and will at some stage have to send them out into the world.
His campaign against the media has been hit and miss, lawsuits have been won but the duke and his wife are no less the target of hostile coverage.
However, there are signs progress could be made on social media. For example, the U.K. has legislation incoming aimed at protecting children from harm.
Harry's latest partner, the 5Rights Foundation, is U.K. based and said in a statement in March that the Online Safety Bill "has the power to transform the digital world as we know it by establishing a new regulatory framework to tackle online harms."
The organization also promotes on its website efforts being made closer to Harry's new home in California, where the Washington Post reported in March that tech companies are starting to rally behind child safety legislation.
The newspaper cited efforts in the state to replicate Britain's landmark Age-Appropriate Design Code, which requires companies to create privacy settings and safety features for children.
Harry told the 5Rights Foundation: "I'm not an expert on law or technology but I am a father—and I'm lucky enough to be a father with a platform."
He added: "We want all children to feel empowered to speak up and demand change.
"We're at a critical moment where it will take all of us for children to thrive in the digital world."
For more royal news and commentary check out Newsweek's The Royal Report podcast: