Harry's Interview a 'Direct Shot' at Palace, Will Play Better in U.S.
Prince Harry's controversial comments about wanting to protect Queen Elizabeth II may have been aimed at staff he "may see as trying to create lacerations to his and Meghan's brand," a reputation expert told Newsweek.
The Duke of Sussex wants to make sure his grandmother is "protected" and has the right people around her, he said during an interview for NBC's Today show.
He also swerved a question on whether he missed Prince Charles and Prince William during warm exchanges with Hoda Kotb, which triggered a storm in Britain after broadcast.
However, Eric Schiffer, chairman of Reputation Management Consultants, told Newsweek Americans see the couple differently to the British media.
"His desire to call out those close to the queen who are not serving her is a direct shot at Buckingham Palace advisors and those that he may see as trying to create lacerations to his and Meghan's brand, and was again a boundary that he wanted to put in place," he said.
"It was something he felt strongly about. Americans like figures who are going to take a stand.
"In this case, he's pushing back because he's saying it's interfering with his ability to connect and relate to his family. That, I think, will serve him and certainly his relationship with the queen."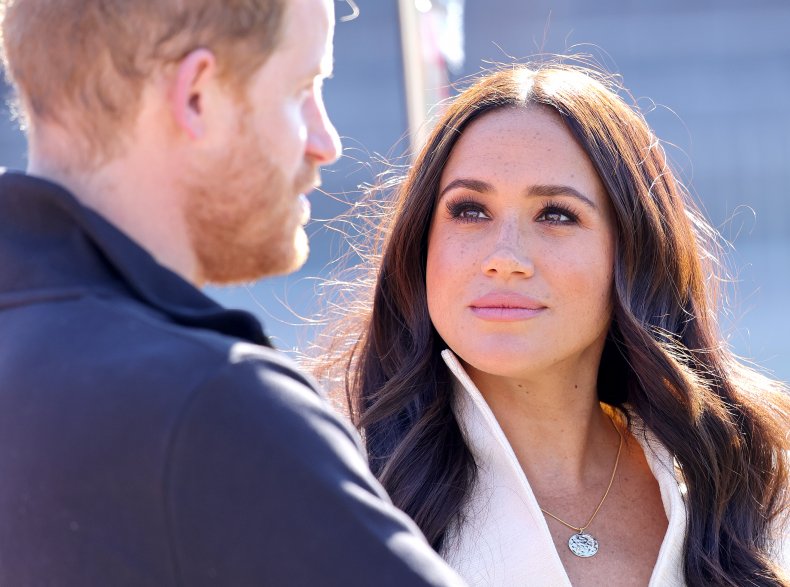 He added: "Harry has gone a long way in trying to Americanize himself in a way that is both authentic but also down to earth. In time I think he will be fully embraced by the country in its whole."
Harry told Kotb he had a special relationship with the queen which meant she felt able to discuss subjects with him that she cannot with other people.
"Being with her, it was great," he said. "It was just so nice to see her. She's on great form.
"She's always got a great sense of humor with me and I'm just making sure that she's, you know, protected and got the right people around her."
The duke did not elaborate on who within her circle he had concerns about but the swipes did not stop there.
Harry was asked whether he missed Prince Charles and Prince William and swerved the question.
"Look," he said. "I mean... at the moment, I'm here focused on these guys [at the Invictus Games] and these families and giving everything I can, 120% to them to make sure that they have the experience of a lifetime. That's my focus here."
Schiffer told Newsweek: "This continues to leave that relationship at a critical and asphyxiated level where he views them as having hurt and caused pain to him and lacking in empathy for his situation.
"I don't think you're going to see any material change to that relationship. While it won't turn into a blood bath, it's a modern day cold war, in part because of how it's affected his relationship with the queen but also the impact on Meghan."
His comments come in marked contrast to the U.K. response to the Today interview, which saw not only journalists but also the political world inflamed.
David Mellor, a former U.K. government minister from the 80s and 90s, asked: "What is the man on?"
During an appearance on GB News, he added: "His life is totally distorted now by becoming a sort of Kardashian-type figure where he's surrounded by people who want to photograph him because they're paying him lots of money for the privilege of filming him.
"And the queen becomes important to him only because he has to see the queen for his credibility on Netflix."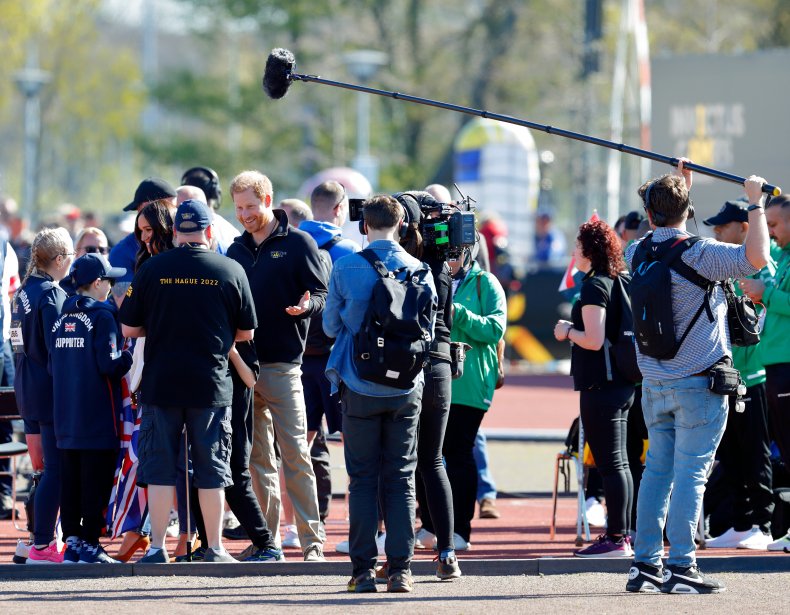 Nick Timothy, a former Downing Street advisor under former Prime Minister Theresa May, also condemned Harry.
He wrote on Twitter: "Moving to California, accusing your family of racism, suing the Queen's ministers, briefing against her heirs, undermining institution she has served her whole life ... top job protecting her."
And no Sussex scandal is complete without the inevitable interjection of Piers Morgan, who is currently promoting his new TV show Piers Morgan Uncensored.
He wrote on Twitter: "By quitting Britain & living 6000 miles away? By trashing her family & institution on TV? By snubbing Prince Philip's memorial? By writing a book that will ruin her Platinum Jubilee?"
For more royal news and commentary check out Newsweek's The Royal Report podcast: