Prince Harry's Old Military Academy Accused of Toxic Culture 12 Years After Race Storm
Prince Harry's former military academy is facing misogyny allegations 12 years after he was embroiled in a racism storm.
The Duke of Sussex was forced to apologize in 2009 after U.K. tabloid the News of the World was leaked a video he made of himself describing a Pakistani army cadet as a "P***."
While at Sandhurst Military Academy, he also told a fellow, white cadet wearing a headscarf he looked like a "raghead" in another clip.
At the time, the British Ministry of Defence denied there was institutional racism in the armed forces and Harry remained in his post, going on to serve on the front line in Afghanistan in 2012 to 2013.
The videos were recorded in 2006 but only surfaced three years later. And 12 years after the scandal erupted the academy is in the news again due to allegations of a toxic culture of sexism.
Olivia Perks, 21, a female Sandhurst cadet, took her own life in February 2019 and the Service Prosecuting Authority (SPA) is considering charges against seven officers and soldiers at the royal military academy, U.K. newspaper The Times reported.
A colour sergeant and a staff sergeant have been named interested parties at her inquest amid suggestions they had a relationship with her before her death, which is against the institution's rules, The Daily Mail reported.
Historically, women at the academy have been nicknamed STPs, standing for "Squat to Piss," and one Lieutenant Colonel who trained at Sandhurst told The Times she had never been to a dinner where she had not been groped.
The scandal came after Defence Secretary Ben Wallace last year lifted a gag order to allow all servicewomen to give evidence to U.K. legislators investigating abuse of power in the military and 4,000 took up the offer.
It led to a report which over the summer stated: "The Ministry of Defence (MOD) and Services are failing to help female personnel achieve their full potential. More than 3,000 servicewomen and female veterans (~84% of respondents to our survey) reported that female Service personnel face additional challenges.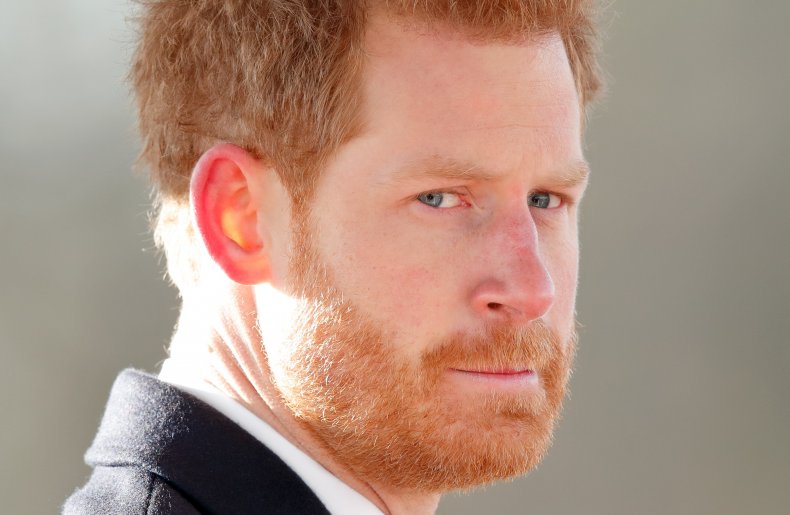 "There are now more than 20,000 servicewomen in our Armed Forces, but, for example, the MOD says it may take decades—possibly over 300 years—to improve women's presence among Senior Officers."
Prince Harry filmed fellow cadets at an airport in 2006 before zooming in on Ahmed Raza Khan, who had been sent to Sandhurst by the Pakistani Army.
The duke can be heard in the footage saying: "There's our little P*** friend." In another clip, he tells a white cadet in a headscarf: "F*** me, you look like a raghead."
Harry went on to meet Meghan Markle in 2016, seven years after the scandal emerged in 2009.
More recently, he has spoken out against racism and unconscious racial bias and called for Britain to confront the crimes of the past in its relationship with countries that made up its former empire.
However, the closest he has come to returning to his own uncomfortable past came when he told the Armchair Expert podcast he had screwed up in the past.
A palace statement at the time read: "Prince Harry fully understands how offensive this term can be, and is extremely sorry for any offence his words might cause.
"However, on this occasion three years ago, Prince Harry used the term without any malice and as a nickname about a highly popular member of his platoon.
"There is no question that Prince Harry was in any way seeking to insult his friend.
Prince Harry used the term 'raghead' to mean Taliban or Iraqi insurgent."
A spokeswoman for the Ministry of Defence told the Press Association at the time: "Bullying and racism are not endemic in the Armed Forces."