Prince Harry Opens Up About Princess Diana Ahead of Invictus Games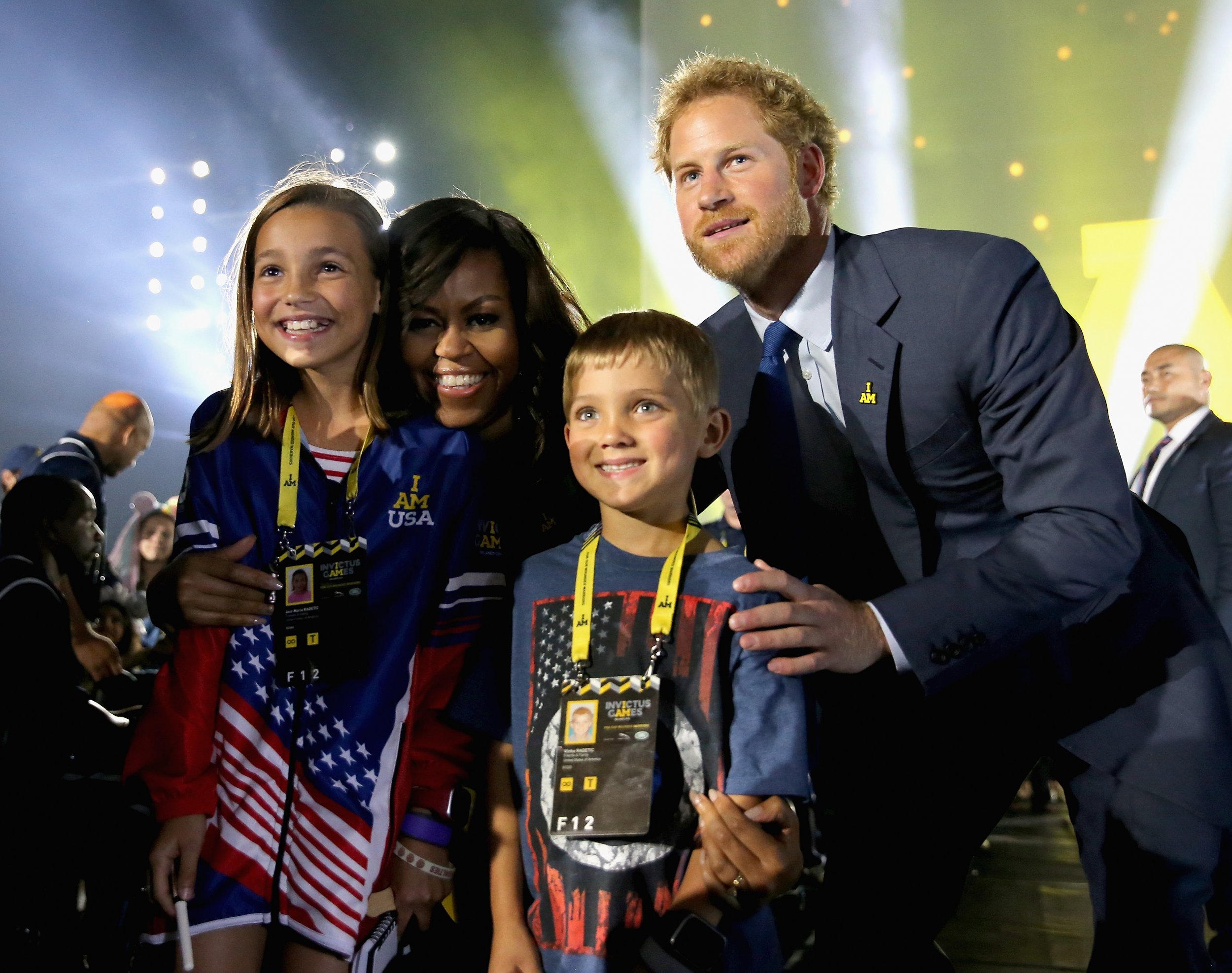 Prince Harry opened up about his late mother, Princess Diana, ahead of the Invictus Games.
When asked about the event—which celebrates the athleticism of those wounded in the armed forces—Harry said he hopes he can fill the "void" left by his mum, who died in 1997.
The Prince appeared alongside U.S. First Lady Michelle Obama to open the games on Sunday in Orlando, Florida.
This is the second time the event has taken place, after the inaugural games in London in 2014. More than 500 athletes from 14 countries will compete in sports including athletics, rugby and tennis.
Thousands of people attended the opening ceremony, which included speeches from Hollywood actor Morgan Freeman and former U.S. President George W. Bush. There were also performances by British singer James Blunt and the soprano Laura Wright.
Prince Harry told spectators: "It is not just physical injuries that our Invictus competitors have overcome.
"Every single one of them will have confronted tremendous emotional and mental challenges. When we give a standing ovation to the competitor with the missing limbs, let's also cheer our hearts out for the man who overcame anxiety so severe he couldn't leave his house.
"Let's cheer for the woman who fought through post-traumatic stress and let's celebrate the soldier who was brave enough to get help for his depression."
He appeared on U.K. morning TV show Good Morning Britain and spoke to presenter Susanna Reid about his mother ahead of the games.
"Earlier on in life you try to find your own route," he said.
"But if there's even a small void I can fill then that's mission success for me. I literally couldn't imagine being in this position and no one caring what I do.
"The name is almost a brand. I don't think there's pressure to fill her boots because I'll never be able to do that."
Reid then asked Harry if he thinks Diana would have been proud of him.
He responded: "It's a great shame she's not here but every day I wonder what it would be like if she was here, what she would say and how she'd be making everyone laugh.
"There's all sorts of emotions as I'm here trying my best to make her proud."