Prince Harry's Phone Was Hacked by News of the World but Lawsuit Is Too Late: Publisher
Prince Harry's phone was hacked by the defunct British tabloid the News of the World but lawyers for the newspaper's publisher claim he is too late to sue, Newsweek can reveal.
The Duke of Sussex says private information, including an intimate message to ex-girlfriend Chelsy Davy, was obtained by illegal practices at the tabloid.
Harry also accuses sister title The Sun, highlighting a series of stories including one regarding an intimate photograph of Davy that she was claimed to have sent him for Valentine's Day 2005.
The allegations, which include claims of phone hacking, date back to between January 1996 and December 2010 and cover hundreds of stories, payments for commissions and emails disclosed by News Group Newspapers, owned by Rupert Murdoch.
The publisher has now admitted that Harry's phone was hacked by the News of the World royal correspondent Clive Goodman and private investigator Glenn Mulcaire. It has not admitted any wrongdoing at The Sun.
However, lawyers say the prince knew about those privacy intrusions as far back as 2006, when Goodman pleaded guilty to phone hacking and issued an apology to Harry through his lawyer.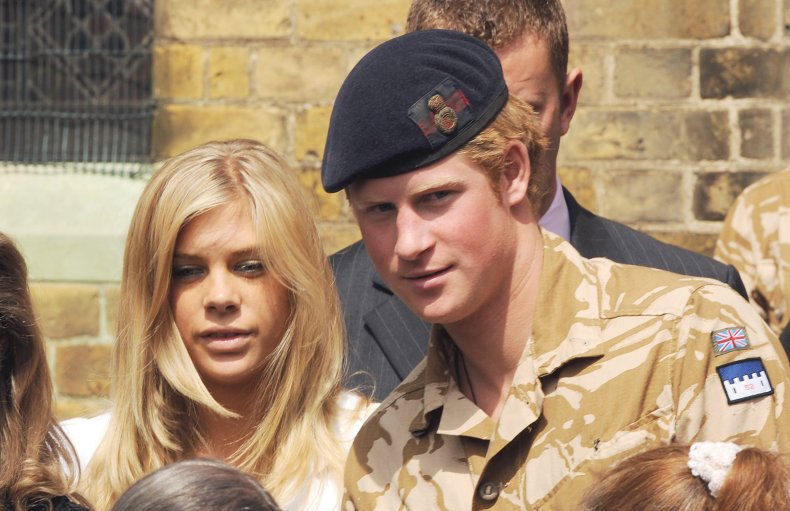 A recent court filing obtained by Newsweek reads: "It is admitted that it can be inferred that Glenn Mulcaire and Clive Goodman, a journalist at the News Department of the News of the World, accessed voicemail messages left by and/or for [Prince Harry], the Duke of Cambridge, Helen Asprey, Mark Dyer, Guy Pelly and Jamie Lowther-Pinkerton for the purpose of publication or potential publication in the News of the World."
Dyer was a mentor to Prince Harry in the years after the death of his mother Diana while Pelly was a childhood friend to both Harry and Prince William.
Asprey and Lowther-Pinkerton were palace aides at the time.
However, elsewhere in the document it states: "These were first published over 6 years prior to the issue of these proceedings and this claim is therefore statute-barred and it is denied that [Prince Harry] is entitled to any relief in relation to it."
The rebuttal relates specifically to phone hacking by Clive Goodman at the News of the World.
Harry's claims include references to an email exchange between Goodman and News of the World news editor Ian Edmondson.
The royal correspondent claimed to have a text message of a sexual nature from "him to her," which is quoted in full in the duke's filing.
There is no suggestion in the document that a news story was ever printed and lawyers for publisher NGN do not say whether it was the product of hacking or not.
Stories they do admit were based on hacking include an April 2006 report that "Prince Harry has been given a furious Chelsy Davy dressing down over his late-night antics in a lapdancing bar."
The article went on to reveal that the call was a prank from William who impersonated Davy's South African accent to say: "I miss you so much you big ginger."
An August 2005 article focused on a disagreement between Harry and his uncle Prince Andrew over a shooting weekend at Balmoral.
Another was headlined "Harry's got 2 Nazi new injuries; Exclusive," a reference to an incident in which Harry attended a costume party dressed as a Nazi.
The prince also alleges that journalists at The Sun hacked his phone, but the publisher has not admitted any unlawful conduct at this title.
NGN challenges a series of his claims, saying his lawyers have given insufficient detail or have misrepresented documents they have quoted.
Among Harry's allegations, he highlights a February 2005 article claiming Davy sent an intimate photo of herself to a friend to pass on to the prince for Valentine's Day.
He claims a private investigator, named as Christine Hart, was paid £350 for the story, headlined "Chelsy's Topless Treat for Harry."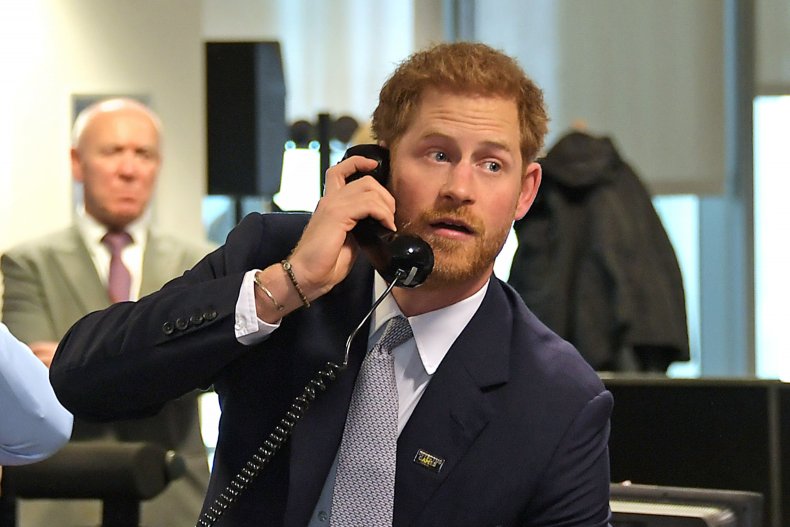 A filing by Prince Harry's lawyers reads: "Following the death of his mother, and as he entered adolescence, [Prince Harry] saw an increase in the level of intrusion, which added to an already and understandably difficult and distressing time in [Prince Harry's] life.
"The intrusion worsened yet further as he approached adulthood with this causing him to fear that he and those around him would be similarly hounded and the constant source of press attention by NGN, as was his late mother.
"With such extensive details of his private and personal life appearing in articles
published by NGN, the Claimant frequently questioned his relationships with close
friends and family.
"He also suffered from a complete breakdown in trust with many of his associates. His personal relationships also suffered, in light of the general paranoia that he developed as a consequence of NGN's actions.
"The claimant found the intrusion into his life both isolating and troubling, particularly at such a young age."
A spokesperson for NGN said: "News Group Newspapers will not comment on historical allegations that are being made in current proceedings against the News of the World and The Sun at the High Court, many of which have been firmly rejected in proceedings over a number of years.
"It would be improper to comment while proceedings are ongoing.
"While these proceeding are ongoing nothing should be presumed and a decision not to comment on pieces or specific allegations should not be taken as any admission by NGN."
The Sun has always denied phone hacking took place at the paper.