Prince Harry and Prince William Did Not Talk for Months Over Royal Exit
Prince Harry and Prince William did not speak for two months after detailed plans to leave the royal family were published online, a biographer has claimed.
Harry and wife Meghan Markle posted their road map out of royal life to a website in January but did not consult with other members of the family.
New biography Finding Freedom reveals how Queen Elizabeth II was left "devastated" by the move.
Now Omid Scobie, who co-wrote the book with Carolyn Durand, has revealed Prince William was so angry to the point the brothers did not talk again until they saw each other in March.
He told True Royalty TV: "I think really where it went wrong for Harry and Meghan and the Cambridges was that decision to go public with the road map to their new working model.
"The statements weren't discussed internally. That's really what caused the most amount of hurt to William, because he wears two hats.
"He's not just the brother, he's also future king and he felt that damaged the reputation of the family.
"That it put family business out into the public domain when it should've been discussed privately and there was a lot of hurt there that continues to this day."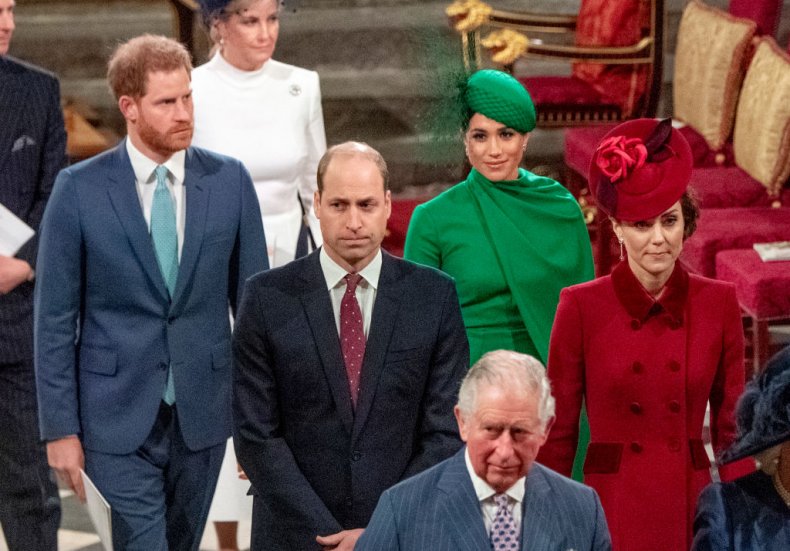 Scobie, who is promoting his pro-Meghan biography Finding Freedom, adds: "I think the distance between the brothers grew wider and wider.
"And that's partly because of things that take place—and we discuss them in the book."
He added: "The brothers had not spoken since around the time of the Sandringham summit. They hadn't seen each other.
"That's really going to take some time to heal."
The Duke and Duchess of Sussex posted the road map to their Sussex Royal website in January ahead of a meeting with senior royals including William which came to be known as the Sandringham Summit.
The Queen, Prince Charles, Prince William and Prince Harry gathered at Elizabeth's Norfolk estate on January 13 to discuss the crisis.
The brothers then saw each other again on March 9 at the Commonwealth Day Service at Westminster Abbey, when the tension between them moved body language expert Blanca Cobb to describe their greeting as "lackluster."
Scobie also sheds extra light on other areas of the book, including in relation to Meghan and Harry's PA Melissa Toubati.
Britain's Daily Mirror reported that Toubati was reduced to tears after one run-in with her bosses in December 2018, after her departure.
Scobie said: "[The PA] supposedly walked out because Meghan was impossible to deal with.
"It turns out that personal assistant was actually very unpopular with the couple through much of the things she'd done over the months before leaving.
"And actually she was supported by friends in the palace who protected her from negative press coverage when she lost that role.
"In fact a palace source went on to describe her in one of the papers as a 'much-loved asset to the team.'
"And Harry and Meghan were literally scratching their heads because that wasn't what had happened.
"They felt very unprotected at points and almost as if they were being put aside for other people's agendas."