Prince Harry and Prince William Now Talk on the Phone As 'Things Have Got Better' Between the Royal Brothers
Prince Harry and Prince William put their differences behind them after Prince Charles caught coronavirus and now talk regularly, a royal expert claims.
The brothers had fallen out to the point the Duke of Sussex took the exceptionally rare step of discussing the rift publicly in October, admitting: "We're certainly on different paths."
At the time, he told broadcaster Tom Bradby "We don't see each other as much as we used to.... you have good days, you have bad days."
However, royal expert Katie Nicholl told ET Prince Charles catching the novel coronavirus has brought them together again.
She said: "There have been clearly some quite major rifts in that relationship, but things have got better and I know that William and Harry are in touch on the phone.
"They have done video calls together, they have done a lot of family birthdays and I think with Prince Charles not being well, that really forced the brothers to pick up the phone and get back in touch."
Nicholl said Prince William and Kate miss Prince Harry now that he is living in Los Angeles and beginning a new life together with wife Meghan Markle and son Archie, who turned one this month.
She said: "I think there is a sense of relief on both sides that this high drama is now a thing of the past.
"The Sussexes are free to get on with their new lives [and] the Cambridges can get back to their old lives without all the upset and drama that was clearly a big deal behind the scenes.
"I think Kate and William miss Harry and Meghan to a degree, but certainly they miss Harry [being] around and part of their lives."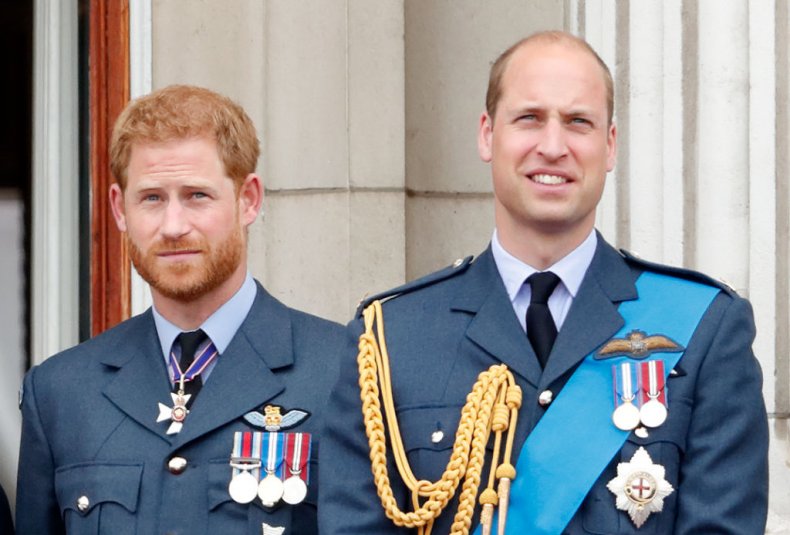 Prince Harry told ITV during his tour of South Africa: "Part of this role and part of this job, this family, being under the pressure that it's under, inevitably stuff happens.
"But look: we're brothers, we'll always be brothers.
"We're certainly on different paths at the moment but I'll always be there for him and as I know he'll always be there for me.
"We don't see each other as much as we used to because we're so busy, but I love him dearly.
"The majority of this stuff [in the press] is created out of nothing, but as brothers, you know, you have good days, you have bad days."
Bradby, a friend of both Harry and William, told in January how the breakdown in relations dated back to before the Sussexes Windsor Castle wedding in May 2018.
He wrote in the Sunday Times: "Really damaging things were said and done.
"The atmosphere soured hard and early, but few meaningful attempts were made by anyone to heal the wounds."
He added that William had made some attempts to patch up their differences but at that point Bradby felt "things have gone too far to be retrieved."
And the same newspaper that month reported Prince William felt he could no longer put an arm around his brother.
However, since then Prince Charles has survived coronavirus, giving his family a scare but suffering only mild symptoms.
Prince Harry, Meghan and son Archie had a video call with Queen Elizabeth II on her 94th birthday and things are said to be more friendly.
Nicholl said: "I am quite sure there would have been communication between the Cambridges and the Prince of Wales and I am told Harry picks up the phone regularly to his grandmother, the Queen.
"They had that same call on her birthday. I'm sure there was a Zoom birthday call for Archie, too."
She added: "They've settled into their lives in L.A. and this is the pathway for the future.
"I'm told they feel a great sense of freedom and they're really enjoying their new lives and [doing] things a bit more on their terms."