Prince Harry Interview Treating Baby Joy as 'Terminal Diagnosis' Resurfaces
An interview clip of Prince Harry being asked about his position in the line of succession, after returning from a tour of duty in Afghanistan, has been shared by fans online after the royal described similar incidents in his hit book Spare.
The prince published his memoir on January 10 and has broken the Guinness World Record for fastest selling non-fiction book of all time. In it he discusses how he felt being questioned about his position in the royal family as Prince William and Kate Middleton had their three children, suggesting that journalists expected him to receive the joyous baby news as a "terminal diagnosis."
When Harry was born, he was third in the official line of succession to the British throne. This is the order in which members of the royal family will inherit the throne. At the time of his 1984 birth, only his father and older brother were above him. By the time William began having children, Harry's position in the line of succession moved further away from the crown as they took precedence over him.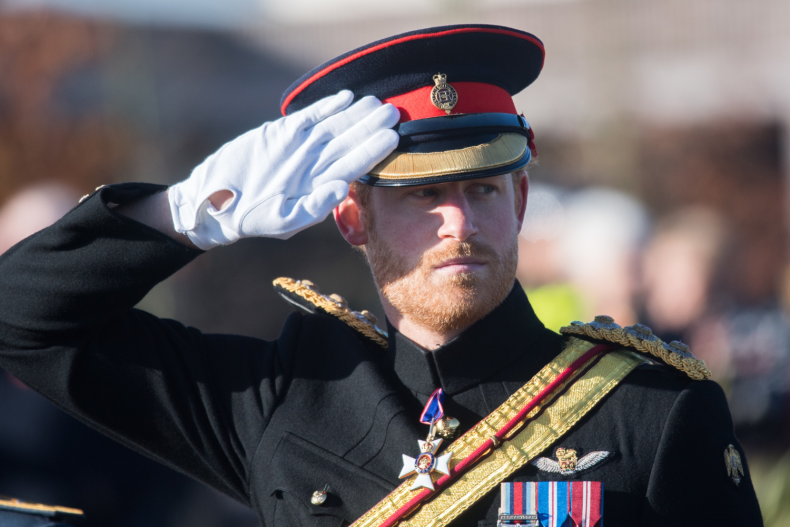 In 2022 when his father, King Charles III, inherited the throne from Queen Elizabeth II, Harry moved to fifth place in the line of succession behind William, Prince George, Princess Charlotte and Prince Louis.
The interview, which was filmed in January 2013 as the prince returned home to Britain following a tour in Afghanistan as an Apache helicopter pilot, came soon after William and Kate announced they were expecting their first baby—who would become Prince George.
"You spoke about how much you are looking forward to becoming an uncle," the interviewer asked the prince. "Did that give you cause to reflect on your own destiny that, of course, when that child is born you go from being third in line to the throne to fourth in line?"
"I haven't really had time to think about that at all, I've literally just come off the plane," he responded. "I'm longing to see my brother and sister-in-law as any other soldier who's just come off the plane after four and a half months away. I really am longing to catch up with people behind closed doors. You guys aren't invited."
In his memoir Spare, Harry references reporters consistently asking him about his place in the line of succession after the births of his nephews and niece, and how they appeared to ask with an assumption that he'd be disheartened at his likelihood of ever becoming king reducing.
"I was delighted for Willy and Kate, and I was indifferent to my place in the order of succession," he wrote of George's birth in July 2013.
Two years later when Princess Charlotte was born, he recounted: "I was an uncle again, and very happy about it. But, predictably, during one interview that day or the next a journalist questioned me about it as though I'd received a terminal diagnosis...
"I thought: First of all, it's a good thing to be farther from the center of a volcano. Second, what kind of monster would think of himself and his place in the line of succession at such a time, rather than welcoming a new life into the world?
"I'd once heard a courtier say that, when you were fifth or sixth in line you
were 'only a plane crash away.' I couldn't imagine living that way."
In the January 2013 interview, Harry is also asked about another subject mentioned in his memoir, his Afghanistan killing record.
"You did speak about your relationship with the press when you were out in Afghanistan, when it became public that you were coming home almost universally the front page headlines were 'I've killed Taliban says Harry,' is that what happened?" the interviewer asked.
To this, the prince said that he and his fellow servicemen and women were trying to do their "job" and added that "you get asked to do things that you'd expect to do wearing this uniform."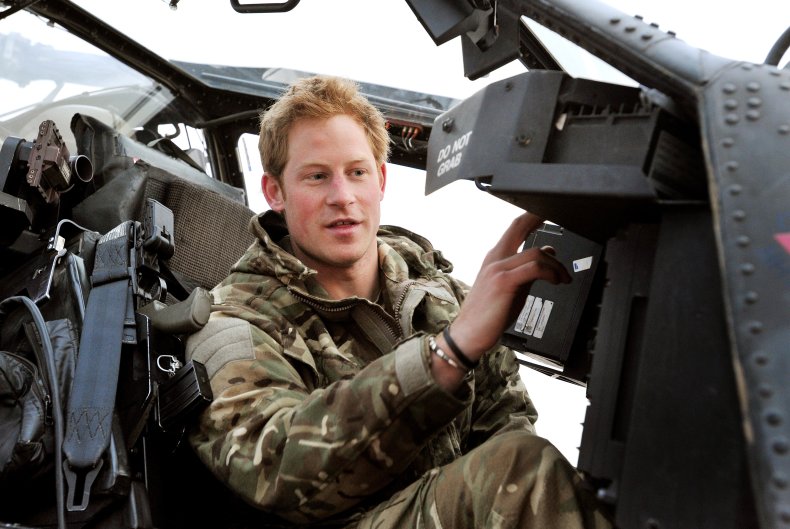 In Spare, the royal elaborated, writing: "I could always say precisely how many enemy combatants I'd killed. And I felt it vital never to shy away from that number.
Among the many things I learned in the Army, accountability was near the top of
the list.
"So, my number: 25. It wasn't a number that gave me any satisfaction. But neither was it a number that made me feel ashamed."
This disclosure brought with it criticism from some media and military commentators who suggested it was a boast, and others who claimed that the prince had increased the security threat against himself, the British armed forces and his family.
Following the leaking of Spare to the media in the days before its official publication, Taliban leader Anas Haqqani took to Twitter to condemn the comments.
"Mr. Harry! The ones you killed were not chess pieces, they were humans; they had families who were waiting for their return. Among the killers of Afghans, not many have your decency to reveal their conscience and confess to their war crimes," he said.
"The truth is what you've said; Our innocent people were chess pieces to your soldiers, military and political leaders. Still, you were defeated in that 'game' of white & black 'square.'
"I don't expect that the ICC will summon you or the human rights activists will condemn you, because they are deaf and blind for you. But hopefully these atrocities will be remembered in the history of humanity."
The prince has not responded to this backlash in detail, going on to tell late-night host Stephen Colbert days later that his comments were dangerously taken out of context by the British press.
James Crawford-Smith is Newsweek's royal reporter based in London. You can find him on Twitter at @jrcrawfordsmith and read his stories on Newsweek's The Royals Facebook page.
Do you have a question about King Charles III, William and Kate, Meghan and Harry, or their family that you would like our experienced royal correspondents to answer? Email royals@newsweek.com. We'd love to hear from you.