How Prince Harry's Rift With Prince Charles Echoes Princess Diana's
Prince Harry's tense relationship with Prince Charles mirrors Princess Diana's, a former friend has said, claiming that Harry's calls to his father often go unanswered.
Journalist Richard Kay was one of the last people to speak to Diana by phone before her death in 1997 and was interviewed by police piecing together the events leading up to the Paris car crash.
Now Kay has described how the tensions between Prince Harry and his father echo the rift between his parents in the 1990s.
Kay wrote in his Daily Mail column: "We understand that recent reports that Harry and his father are in frequent contact are wide of the mark.
"Prince Charles is often unavailable when his son calls and, because he does not have a mobile phone, Harry relies on officials to patch him through when he does ring. And that is often not possible.
"This is an extraordinary case of history repeating itself. At the height of the marital differences between Harry's parents, Princess Diana was similarly thwarted in phone calls to both Charles and other senior royals.
"And in both cases there has been an issue of trust."
Harry has compared his and Meghan Markle's experiences to Diana's a number of times. During the couple's interview with Oprah Winfrey, broadcast last March on CBS, he mentioned his requests for help dealing with the media.
The Duke of Sussex told Winfrey: "And when I'm talking about history repeating itself, I'm talking about  my mother.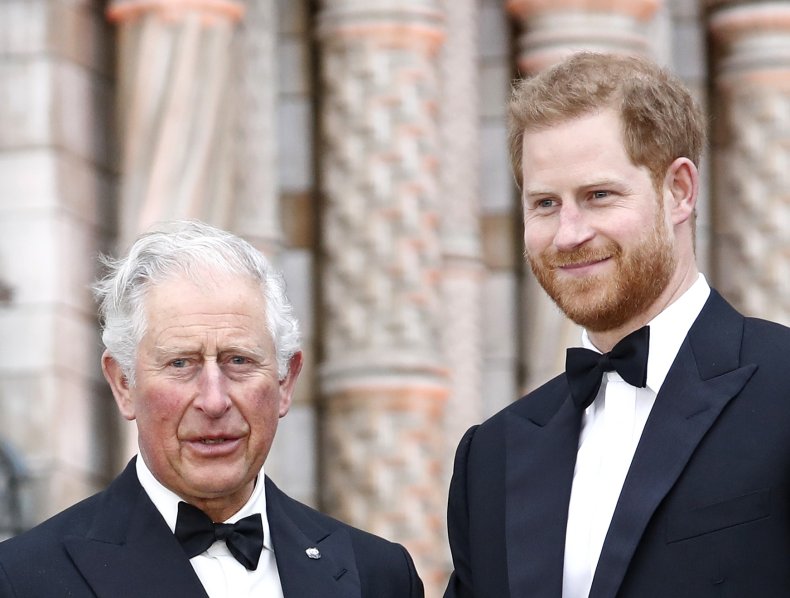 "When you can see something happening in the same kind of way, anybody would ask for help, ask the system of which you are a part—especially when you know there's a relationship there—that they could help and share some truth or call the dogs off, whatever you want to call it."
Harry went further in the Apple TV docuseries The Me You Can't See, released in May 2021, saying: "Family members have said, 'Just play the game and your life will be easier.' But I've got a hell of a lot of my mum in me."
Kay suggested that the reason Harry may be struggling to get hold of his father could be an issue of trust in him.
The journalist wrote: "Thirty years ago, Charles never forgave Diana for leaking intimate family secrets to author Andrew Morton.
"Now, palace aides believe Harry could damage Charles's hopes of making his wife, the Duchess of Cornwall, his queen if he raises new questions about her role in the break-up of his father and mother's marriage."
Queen Elizabeth II declared on February 5 that she wants Camilla to be given the title of queen consort when Charles becomes king.
When Charles and Camilla married in 2005, the palace announced that she would be known as princess consort, rather than queen—a policy designed as a mark of respect for Diana.
However, Harry has not publicly commented since Elizabeth's statement, leaving open the possibility that he opposes the move.
The duke praised Diana's work supporting people with HIV in a charity video released a few days after the queen's announcement.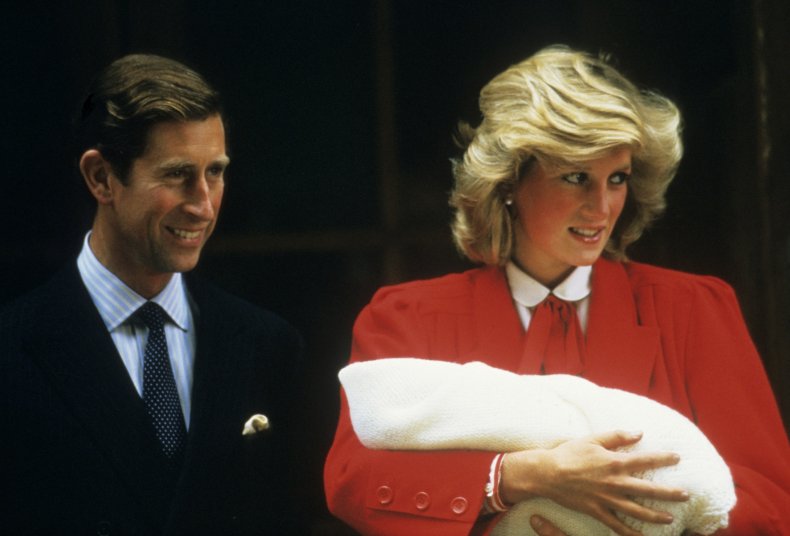 He said: "What my mum started all those years ago was creating empathy and understanding but also curiosity and I think that was really powerful to be able to create that curiosity."
The reported tensions come ahead of the release of Prince Harry's memoir, due out towards the end of the year, which is expected to contain at least some criticism of the royal family.
The queen's message, marking the start of her platinum jubilee year, read: "I remain eternally grateful for, and humbled by, the loyalty and affection that you continue to give me.
"And when, in the fullness of time, my son Charles becomes king, I know you will give him and his wife Camilla the same support that you have given me; and it is my sincere wish that, when that time comes, Camilla will be known as queen consort as she continues her own loyal service."
For more royal news and commentary check out Newsweek's The Royal Report podcast: