Prince Harry Racism Scandal Resurfaces as Soldier's Father Defends Royals
Prince Harry's past returned to the fore—as the father of a Pakistani army captain he called a "P***" spoke out to say the royal family are not racist.
The Duke of Sussex apologized in 2009 for using a racially offensive term to describe a fellow officer cadet, Ahmed Raza Khan.
Footage shot by the prince while he was training at Sandhurst Military Academy was published by News of the World that year and showed him filming soldiers at an airport.
Harry can be heard saying "there's our little P*** friend" as he zooms in on Khan, who went on to become a captain and was commended for bravery during an ambush in which he was shot but continued fighting, the Daily Mail reported.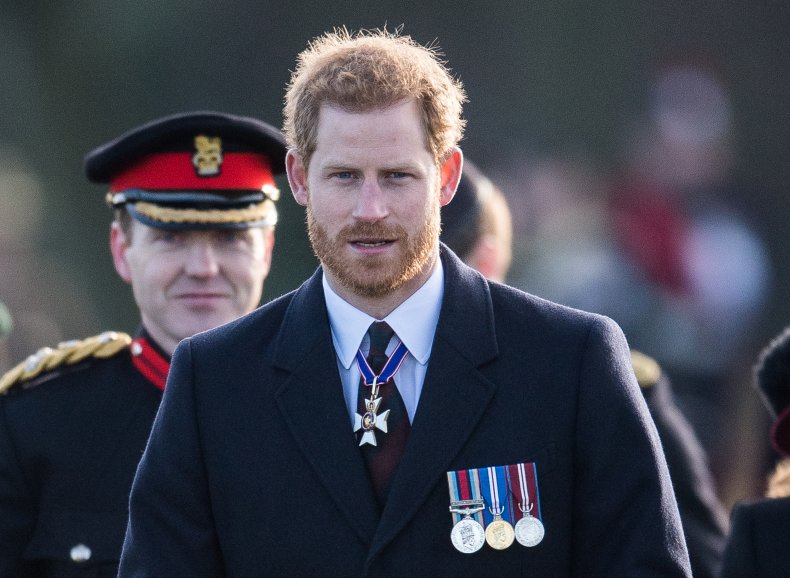 Now, his father, Muhammad Yaqoob Khan Abbasi, has come out to defend the royals after Meghan Markle and Prince Harry said a royal family member commented on whether their unborn child's skin would be too dark.
He told The Sun: "Prince Harry might have his problems with the family but I don't agree with him at all. I don't think the UK people or the Royal Family are racists.
"They are accommodating to people from all parts of the world and giving them access to the best facilities as citizens and residents."
He added: "I have met members of the Royal Family and they were extremely polite and loving."
Abbasi, a former vice-president of Pakistan's Muslim Bank, met Prince Charles in 2006 when his son, Khan, was awarded the "Sword of Honour" by Queen Elizabeth II, for being the best graduate at Sandhurst, The Sun reported.
The honor was given the same year Harry graduated but three years before the video emerged.
The film itself was shot in 2006, three years before it was leaked, while the prince was around 21.
In February 2008, before the footage was published, Harry served his first tour of Afghanistan, in Helmand Province, lasting two months.
In a separate self-shot clip, Harry can be heard telling a white officer cadet wearing a headscarf: "F*** me, you look like a raghead."
A palace statement at the time read: "Prince Harry fully understands how offensive this term can be, and is extremely sorry for any offence his words might cause.
"However, on this occasion three years ago, Prince Harry used the term without any malice and as a nickname about a highly popular member of his platoon.
"There is no question that Prince Harry was in any way seeking to insult his friend.
Prince Harry used the term 'raghead' to mean Taliban or Iraqi insurgent."
A spokeswoman for the Ministry of Defence told the Press Association at the time: "Bullying and racism are not endemic in the Armed Forces."