Prince Harry Says People With HIV and AIDS Show the Resilience Needed Amid Pandemic
Prince Harry says the resilience of people with HIV and AIDS should be an inspiration for those "digging deep" to survive the coronavirus crisis.
The Duke of Sussex spoke in glowing terms about the ability of people with the virus to "bounce back" as he admitted the pandemic has been "challenging" for many.
His words, for the AIDS 2020 Conference today, came just a day after he joined wife Meghan Markle to discuss racism and Britain's colonial history.
Today's message came in the form of a video shot at Hollywood producer Tyler Perry's Beverly Hills mansion.
The subject is close to his heart as his mother was an outspoken campaigner for people with HIV and AIDS.
The prince told the conference: "This year's theme is resilience, something all of us around the globe have understood the deep need for, specifically over recent months.
"And for many, digging deep to find that resilience has been a challenging experience.
"For those who have been affected by HIV and AIDS, the examples of resilience within one's self and within the community, have been felt and fostered for decades."
The duke co-founded charity Sentebale in Lesotho and Botswana helping children affected by HIV and AIDS in 2006.
In 1987, Princess Diana famously shook the hand of a patient with AIDS without gloves at a time when many people still believed the misconception that the virus could be passed on by touch.
The moment, in front of the world's media, came as she opened Britain's first HIV and AIDS unit caring for patients with the virus, at London Middlesex Hospital.
Sentebale has allowed Prince Harry to continue his mother's legacy and he made sure to mention the charity as he addressed the conference today.
He said: "At Sentebale we see the resilience of young people every single day, which is why I've been inspired each day, since founding the non-profit organisation with Prince Seeiso of Lesotho in 2006.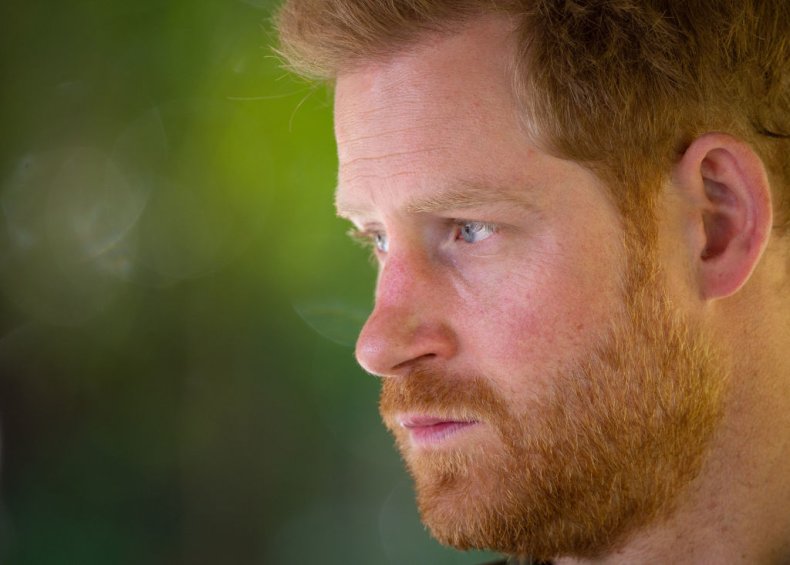 "As you're about to see, these young people are willing to speak out, chasing justice, as role models to their peers, support HIV prevention and challenge limiting systems in the hope of a more inclusive and accepting environment for all.
"And when they face setbacks they not only push back, they bounce back.
"They are resilience personified. We all succeed when they are empowered."
The prince chose a dinner for Sentebale in January to talk publicly for the first time about his decision to step back from royal life.
At the Ivy restaurant, in Chelsea, he said: "Our hope was to continue serving the Queen, the Commonwealth, and my military associations without public funding. Unfortunately that wasn't possible."
He added: "There really was no other option."