Prince Harry's 'Sweet' Childhood Moments With King Charles Shared by Fans
A video clip compilation of videos showing Prince Harry and King Charles III throughout the course of his childhood and in more recent years has gone viral after royal fans shared them to TikTok.
Harry's relationship with his father has been widely reported on in recent years since the prince announced his shocking separation from the monarchy with his wife, Meghan Markle ahead of their move to the United States in 2020.
The prince discussed in depth his childhood in the memoir Spare, which was published in January and became the fastest-selling non-fiction book of all time. Though Charles is at times depicted as a loving father by his son in the bombshell book, he also cites a lack of emotional intelligence and physical display of affection, illustrated in the revelation that Charles did not hug his son when breaking the news of his mother, Princess Diana's death.
Looking back on happier times between father and son, the collection of "sweet" archive clips shared by fans on TikTok has gone viral, gaining over 120,000 views so far on the "ourlilibet" account.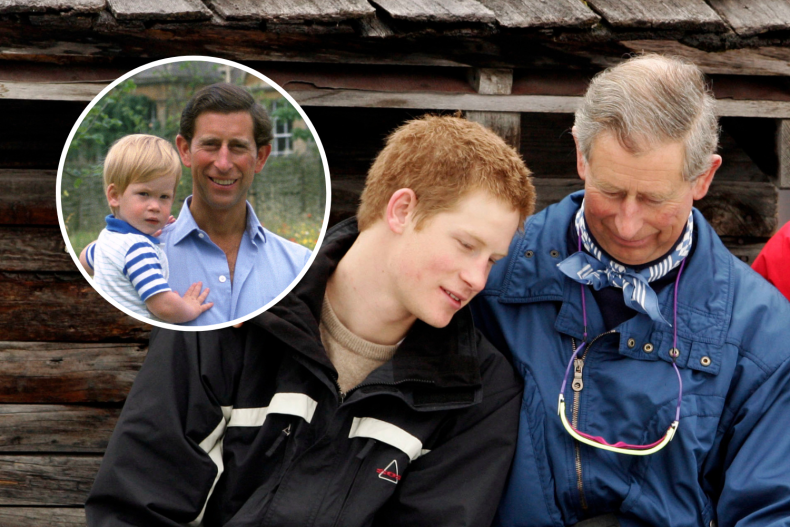 Originally credited to the TikTok user RoyalFamilyWindsor, the video has received over 8,000 likes and in excess of 300 comments as of press time, many of which reference the state of the pair's relationship today.
"My heart hurts for King Charles. He's not perfect, but he loves his son. It's got to be heart breaking," said one TikTok user.
"Charles, I believe did the best he could with feelings he had. But he showed a man's love just not a mothers," said another, with a further user posting: "I feel so bad for Harry he lost his mother the only one who truly cared."
Harry first spoke of the rift that had developed between him and Charles during his interview with Oprah Winfrey in 2021. The prince revealed that Charles had limited contact with him amidst his and Meghan's exit from the monarchy.
"I had three conversations with my grandmother and two conversations with my father before he stopped taking my calls and he said, 'Can you put this all in writing what your plan is?'" Harry said of the time he and Meghan spent in Canada planning their future roles in December 2019.
Telling Winfrey that Charles had started speaking to him again by the time of their interview, he said: "I will always love him, but there's a lot of hurt that's happened. And I will continue to make it one of my priorities to try and heal that relationship."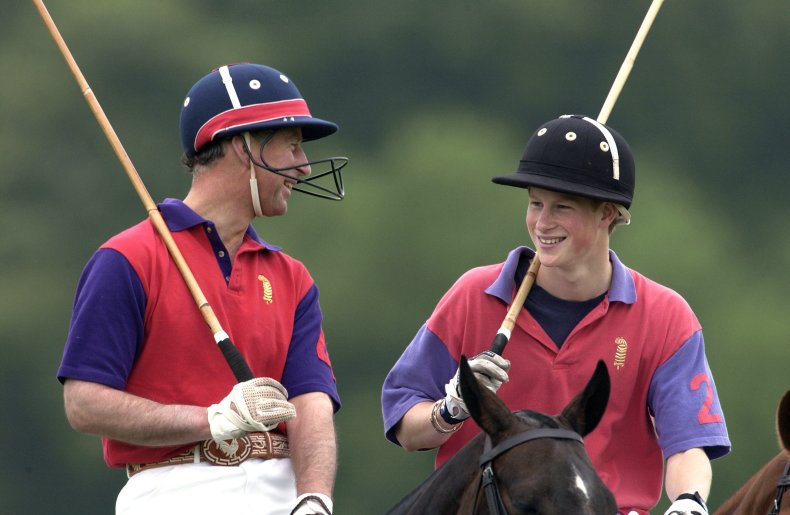 By the time Harry was promoting his memoir in January, in which time Charles had acceded to the throne and become king, it appeared this healing has not yet taken place. When asked by 60 Minutes host Anderson Cooper if he and Charles were currently speaking, Harry said: "We aren't—we haven't spoken for quite a while. No, not recently."
The last time Harry and Charles were photographed together was during the state funeral events for Queen Elizabeth II.
The next big occasion that the prince and Meghan could return to the United Kingdom to attend would be Charles' coronation in May.
Despite the event being the most important ceremony of his father's lifetime, Harry told ITV's Johnathan Brady in January that his attendance wasn't a foregone conclusion.
"There's a lot that can happen between now and then," he said. "But, you know, the door is always open."
For Charles' part, he has not released an official reaction to Harry's memoir or the claims made within it.
James Crawford-Smith is Newsweek's royal reporter based in London. You can find him on Twitter at @jrcrawfordsmith and read his stories on Newsweek's The Royals Facebook page.
Do you have a question about King Charles III, William and Kate, Meghan and Harry, or their family that you would like our experienced royal correspondents to answer? Email royals@newsweek.com. We'd love to hear from you.