Prince Harry and Tabloid Reach Libel Settlement Over Royal Marines Claim
Prince Harry and a U.K. tabloid have reached a libel settlement over claims he "turned his back" on the Royal Marines, sources tell Newsweek.
The Duke of Sussex's lawyers said in a court filing obtained by Newsweek that The Mail on Sunday's attack on him will have left members of the armed forces "more susceptible to suicide."
However, the strongly-worded document was filed at the High Court in London before the newspaper published an apology on December 27.
The Mail on Sunday also made a donation to the Invictus Games Foundation, a charity set up by Prince Harry's Invictus Games, a sporting contest for wounded, injured or sick armed forces personnel and veterans.
While the newspaper's apology was already known about, it was initially reported the case would continue.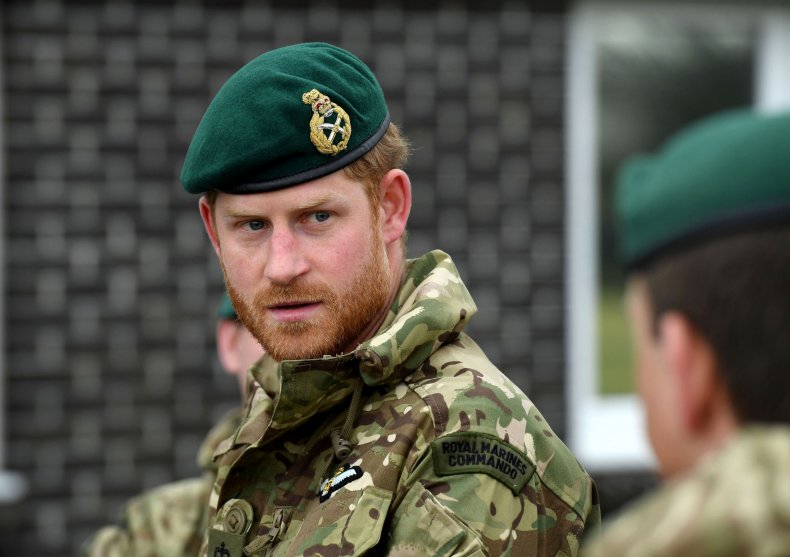 This is the first concrete indication the two sides have moved to end the case out of court.
A Sussex source told Newsweek: "The Duke of Sussex's legal team has applied to make a statement in open court in the near future—which will outline more details of the case—and we hope to see that request granted."
The source added: "I imagine that when we get the statement in open court, that will then conclude matters."
A separate source told Newsweek: "This case was settled last year."
The Mail on Sunday claimed he had "not been in touch by phone, letter nor email" with the Royal Marines since he and Meghan Markle stepped back from royal duties at the end of March, a statement Harry denies.
The article, which the prince's lawyers described as "barely researched and one-sided," also said he had not replied to a letter from Lord Dannatt, a former chief of the general staff of the British Army.
The Mail on Sunday's apology read: "An article on October 25, 2020, reported that Prince Harry had been accused by a top general of turning his back on the Royal Marines since withdrawing from his military roles in March and that, in an apparent snub to the Armed Forces, he had failed to reply to a letter from Lord Dannatt, a former Chief of the General Staff.
"We now understand that Harry has been in contact in a private capacity with individuals in the military including in the Royal Marines to offer informal support since March and that whilst he did not initially receive the letter from Lord Dannatt referred to in the article due to administrative issues he has since replied on becoming aware of it.
"We apologize to Prince Harry and have made a donation to the Invictus Games Foundation."
Harry's court filing reads: "[Prince Harry] has been personally affronted and caused huge damage to his reputation by reason of the publication of the words complained of."
It adds: "[Prince Harry] has, in particular, used his reputation to support and encourage current and former military personnel to seek help for mental health problems.
"The publications complained of will diminish [Prince Harry's] credibility in the eyes of such personnel and therefore make them less likely to seek the help being offered.
"[Prince Harry] reasonably fears that this will in turn have devastating effects upon such individuals, including leaving them more susceptible to suicide."