Prince Harry Has Been 'Taking Names' for 17 Years in Media War
Prince Harry revealed when he was 21 that he took down names of journalists behind negative stories, a resurfaced 2005 interview shows.
The Duke of Sussex clearly has strong feelings about some of the people who write about him, with his book Spare detailing how he viewed Rupert Murdoch executive Rebekah Brooks as an "infected pustule on the a*** of humanity."
Harry gave an interview to mark his 21st birthday from his father's home at Highgrove in Gloucestershire, U.K. in September 2005 and said he wanted to have a newspaper column so he could correct media lies.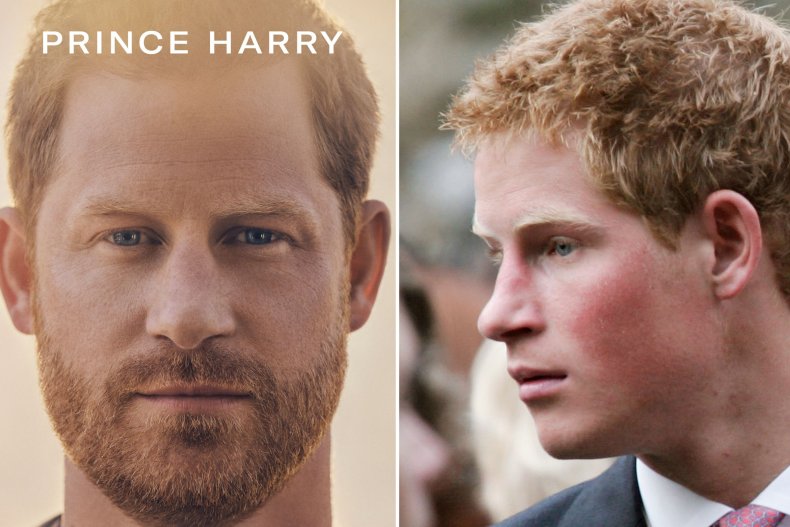 One Twitter user posted the footage, with the message: "Prince Harry has been taking names and said he'd love to have a column in a paper to debunk the lies being told about him but he would probably get in trouble for it.
"Harry was only 21 years old in this interview. He's been playing the long game and finally took the leap!"
The post has been viewed 290k times and liked almost 3,000 times since it was posted on January 17.
"They still upset me and I still read them," the prince said in the archive footage. "Why? I do not know, but I have to read them just for peace of mind—just to know what they've written and to see who wrote it and see who took the photographs. Write that down for later.
"No, I mean I don't think it's really a case of dealing with—I don't think you can deal with it, you just get on with it.
"There's no particular method. I don't read a paper and then go 'om' and sit in the corner and meditate and just try and think about something else."
One recurring theme of Spare is Prince Harry's dealings with the media and the way he characterizes the relationship between the rest of the royal family and the press.
While many of those names he took down in 2005 are actually omitted, he does leave some not particularly subtle clues about some people.
Most obvious, perhaps, is Rebekah Brooks whose name he describes as "a perfect anagram for Rehabber Kooks."
He added: "Loathsome toad, I gathered. Everyone who knew her was in full agreement that she was an infected pustule on the a*** of humanity, plus a s*** excuse for a journalist."
An article based on the 2005 interview by the Associated Press at the time read: "Britain's Prince Harry has accused the media of telling lies about him during a frank interview to mark his 21st birthday on Thursday.
"The third in line to the throne also denied that Camilla, Duchess of Cornwall, was a wicked stepmother declaring that he and William 'loved her to bits' and that it was good to have her around.
"The Army cadet was interviewed at his father's Home Farm in Gloucestershire. Prince Harry told journalists he was sorry for the infamous incident when he wore a Nazi uniform to a fancy dress party."
The outfit led to a front page in The Sun with the headline "Harry the Nazi," which the duke addressed in his book Spare.
"With time running out I narrowed my options to two. A British pilot's uniform.
And a sand-colored Nazi uniform. With a swastika armband. And a flat cap.
"I phoned Willy and Kate, asked what they thought. Nazi uniform, they said. I rented it, plus a silly mustache, and went back to the house. I tried it all
on. They both howled. Worse than Willy's leotard outfit! Way more ridiculous!
"Which, again, was the point. But the mustache needed trimming, so I snipped the long bits on the ends, made it a proper Hitler mouser. Then added in some cargo trousers.
"Off we went to the party, where no one looked twice at my costume. All
the natives and colonials were more focused on getting drunk and groping
each other."