In an intimate and lengthy new interview released Thursday, Prince Harry said he contemplated quitting royal life while he was in his twenties, and compared living as a member of the royal family to "being in a zoo."
The Duke of Sussex revealed the inner workings of what life was like growing up while speaking to actor Dax Shephard, host of the podcast Armchair Experts.

"I've seen behind the curtain, I've seen the business model, I know how this operation runs and how it works," Harry said, while recalling that he thought, "I don't want to be part of this."
Harry later described his youth as "going wild" and partying in his early twenties, while struggling with the social and emotional responsibilities of being within British royalty.
"I don't want this job, I don't want to be here, I don't want to be doing this, look what it did to my mum," Harry recalled thinking. His mother, Princess Diana of Wales, was thrust in the spotlight after her divorce from Prince Charles and later died in a car crash in Paris in 1997.
Harry added during the interview that his mental health suffered after his mother's death, and described how his childhood left him with what he called "genetic pain."
"I don't think we should be pointing the finger or blaming anybody, but certainly when it comes to parenting, if I've experienced some form of pain or suffering because of the pain or suffering that perhaps my father or my parents had suffered, I'm going to make sure I break that cycle so that I don't pass it on, basically," he said.
"It's a lot of genetic pain and suffering that gets passed on anyway, so we as parents should be doing the most we can to try and say 'you know what, that happened to me, I'm going to make sure that doesn't happen to you.'"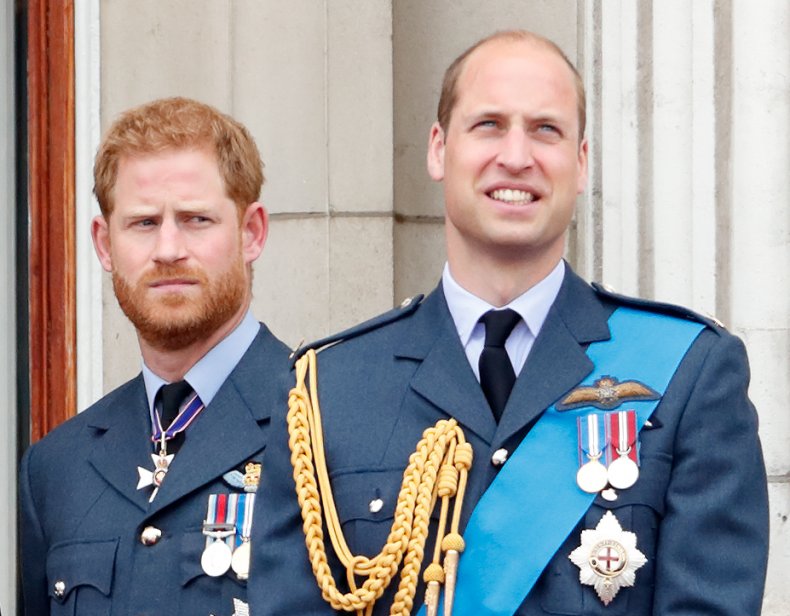 Harry also described what life was like in the spotlight in the U.K, relating it to both "being in a zoo" and living in the The Truman Show, a movie about a man who grows up unaware that he is on the set of a television program where his every move is recorded.
"The biggest issue for me was that being born into you inherit the risk, you inherit the risk that comes with it. You inherit every element of it without choice," Harry said. He added that living in the eye of paparazzi felt at times like a "feeding frenzy."
The interview came months after it was announced that Harry and his wife, Meghan Markle, would not be returning as working members of the royal family. The Duke and Duchess of Sussex were married in 2018, and first said in January of last year they said they would be taking a "step back" as members of royal life.
Since then, the couple have spoken openly about several controversial experiences within the family, including accusations of racism, mental health difficulties, and a lack of support from working members of the royal family.
In Thursday's interview, Harry said discussing his personal life has often been "weaponized" by certain people in the media, but noted that he no longer fears the implications of speaking out.
"That doesn't worry me anymore. I used to be fearful of it, but now it's almost like the same groups of people that come at it so negatively or try and turn it against you and weaponize it and therefore affect so many other millions of people from doing so actually encourages me to speak out more," he said.