Prince Harry Hails 'Incredibly Impressive' World War II Pilots Who Survived Major Burns After VE Day
Prince Harry praised a club of "incredibly impressive" World War II veterans who survived severe burns to play a key role in the development of plastic surgery.
The Duke of Sussex told the "uplifting" story of RAF pilots shot down in flames only to survive with the help of a pioneering surgeon on the BBC today.
The network of veterans became known as The Guinea Pig Club due to the way they subjected themselves to experimental treatment by Sir Archibald McIndoe.
The New Zealand surgeon made major strides through the treatment he gave Royal Air Force patients at Queen Victoria Hospital, in East Grinstead, Sussex.
The footage was filmed on Tuesday in the run up to VE Day but only aired on The One Show today.
It also saw the duke turn a spotlight on the CASEVAC Club, a successor for modern day veterans.
Prince Harry said: "It's on days like this when it's so important to remember the Guinea Pig Club and to look forward to everything the CASEVAC club is going to achieve as well."
He added: "Those individuals that signed up, chose to serve, then had life changing injuries, they didn't stop there.
"And that's why it's incredibly impressive and at the same time incredibly uplifting."
The prince spoke to Maggie Wilson, widow of Guinea Pig Club veteran Sandy Saunders who needed plastic surgery to his face.
She said when McIndoe met her husband he promised to give him "new upper eyelids, new lower eyelids, you need a proper nose and I'll give you a mouth so you can kiss the girls."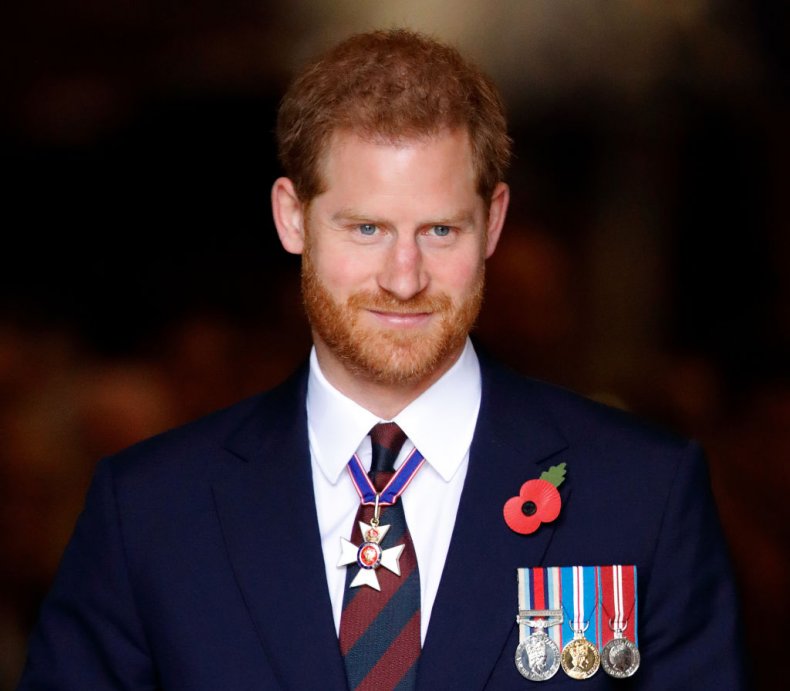 The prince said: "That's unbelievable. So when you met him, can I ask, he had a proper nose and good lips for kissing?"
Maggie replied: "Oh yes, definitely good lips for kissing."
Plastic surgery for burns was in its infancy at the start of the war but the large number of downed planes created a sudden demand for life saving breakthrough techniques.
Also on the call was Andy Perry whose father Jack Perry was a founding member of the club.
The prince said: "Andy, tell us a little bit about your dad Jack."
Perry replied: "The club for him created a sense of belonging fighting through adversity."
Prince Harry's grandfather Prince Philip was involved with the Guinea Pig Club until 2017, its final year.
The CASEVAC Club formed as its predecessor closed down and continues to help veterans.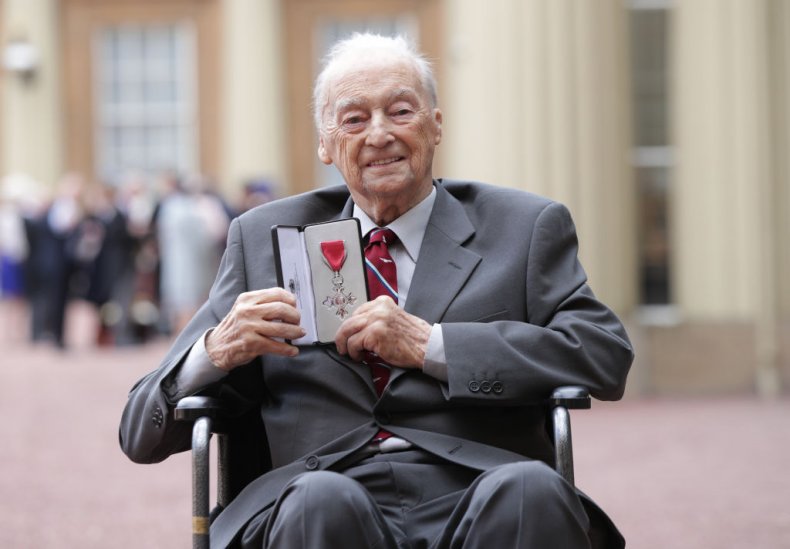 The Royal Family played a significant role in Britain's VE Day commemorations with Prince Charles laying a wreath.
Queen Elizabeth II also gave a stirring speech in which she referenced the empty roads quiet streets during the current coronavirus lockdown in the U.K.
She said: "Today it may seem hard that we cannot mark this special anniversary as we would wish.
"Instead we remember from our homes and our doorsteps.
"But our streets are not empty; they are filled with the love and the care that we have for each other.
"And when I look at our country today, and see what we are willing to do to protect and support one another, I say with pride that we are still a nation those brave soldiers, sailors and airmen would recognize and admire."