Prince Harry's Absence Looms Large Over Princess Diana Memorial Party
Prince Harry will miss a party at Kensington Palace tonight to honor his mother after remaining in California.
Speculation was at one stage mounting in the British press that the Duke of Sussex—and perhaps Meghan Markle too—might fly over to Britain for the event to thank financial backers of a statue to his mother.
However, earlier this month it was confirmed that Harry would not be making the journey, leaving Prince William to host the event alone.
Around 100 friends, family and former staff of the princess will gather for the reception at the palace tonight, The Independent reported.
The brothers unveiled the statue together in The Sunken Garden at Kensington Palace in July on what would have been Diana's 60th birthday.
It was only their second in-person meeting since Harry and Meghan quit royal duties for a new life in America after Harry also attended Prince Philip's funeral in April.
Currently, it is unclear whether Harry will make another trip to Britain this year.
The next major date in the royal calendar is Remembrance Sunday, on November 14, when royals will gather at Britain's national war memorial, The Cenotaph, in London.
Harry is due to give out an award at Intrepid Museum's 2021 Salute to Freedom Gala, in New York, on Wednesday, November 10.
However, travelers from America are no longer required to quarantine on arrival in Britain—meaning it is still hypothetically possible Harry could travel on to Britain after the gala.
Last year, Remembrance Sunday proved controversial for the royals after the palace turned down a request for a wreath to be laid on Prince Harry's behalf in his absence.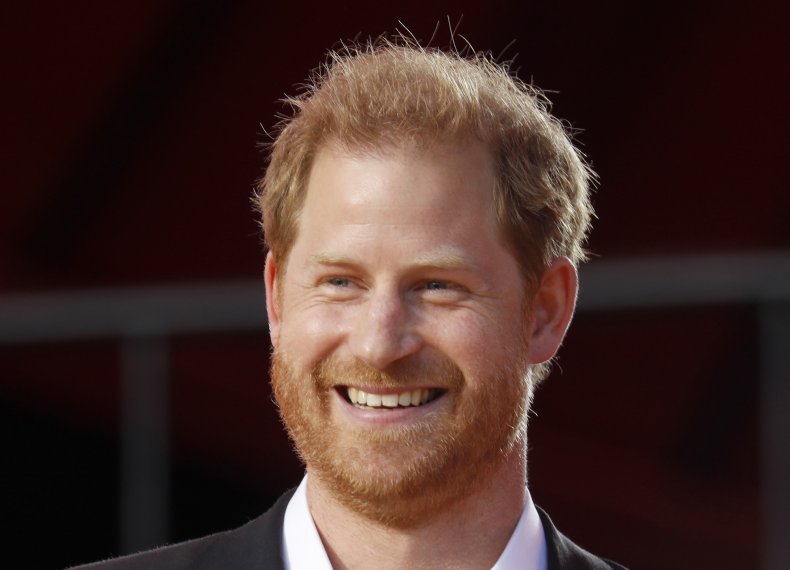 Instead, the Duke and Duchess of Sussex were left bringing their own photographer to Los Angeles National Cemetery to lay a wreath there.
November 14 is also Prince Charles' 73rd birthday, though tensions may still be strained between father and son after Harry accused the next-in-line to the throne of cutting him off financially.
Prince Harry was seen in good spirits, smiling and laughing when the Princess Diana statue was revealed in July.
Diana's siblings were present, including Charles Spencer who famously pledged to help raise his nephews at the princess' funeral in 1997.
Harry and William released a joint statement after the event, which read: "Today, on what would have been our Mother's 60th birthday, we remember her love, strength and character—qualities that made her a force for good around the world, changing countless lives for the better.
"Every day, we wish she were still with us, and our hope is that this statue will be seen forever as a symbol of her life and her legacy."