Prince Harry's chances of being happy as a celebrity in Los Angeles are "very small," his biographer has told Newsweek.
Author Angela Levin gave the prognosis after Prince Harry was photographed by the paparazzi last week, for the first time since beginning his new U.S. life.
It comes as one Californian photographer revealed some paparazzi are "savages" who will go up to 30mph over the speed limit chasing the stars they wish to photograph.
Levin wrote Harry: Conversations With The Prince after interviewing the Duke of Sussex for Newsweek in 2017.
She said: "They've swapped royalty for celebrity.
"Harry, when I interviewed him, said one of the things he absolutely didn't want to do was be thought of as a celebrity.
"This was after he met Meghan but before they married.
"He explained the difference, that celebrities can pick and choose when they want the press to be there but if you're a royal you're on duty 24/7.
"Harry felt an enormous strength to be dutiful and help the Queen and his brother at that time.
"He's now doing what he most did not want to do."
A picture agency got images of Harry and Meghan hiking in California near their new home last week, their first encounter since moving to the U.S at the end of March.
The images were published in newspapers in Britain and show the couple with masks over their faces as they walked with their dogs.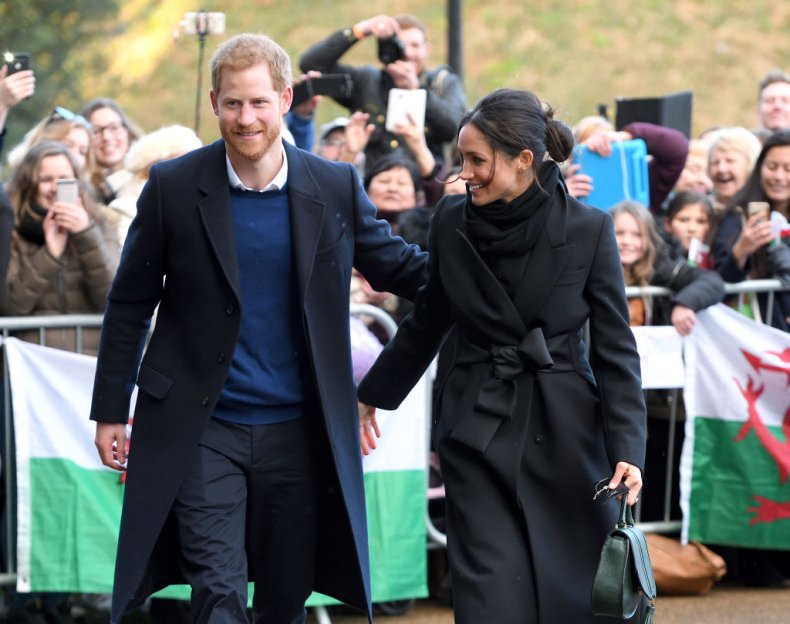 Mark Karloff, who presents the Paparazzi Podcast, told Newsweek photographers had previously been on the two entrances to a Malibu estate where they believe the Duke and Duchess of Sussex were staying.
He said the couple could face being chased in the early weeks and months while images of them in Los Angeles are still rare.
He said: "When the heat is on they could get chased.
"As time goes on it will probably die down in the U.S. unless they're doing something really interesting. It will take months or a year.
"They want to be in this limelight. There's a certain responsibility in terms of knowing what you're in for.
"They need to take a page out of the Beckhams' playbook.
"They need to tighten up their security but also embrace the photographers and control them.
"A good security adviser will say 'let them go about their business, they'll give you pictures here, they'll give you pictures there and that's it.'
"It's easily controlled if they want it."
He said Malibu is difficult terrain for the paparazzi to work in due to local laws and the power of the local police within the exclusive, private community.
However, Los Angeles photographers consider themselves free to follow celebrities and some even chase stars, breaking the speed limit.
He said: "There's no law against following someone.
"If they hit the accelerator and they go 15, 20, 30 miles over the speed limit I wouldn't follow like that.
"I know other photographers will. There's a few different breeds of photographer in Los Angeles, I call the aggressive photographers 'savages.'
"I'm not one of them, I have kids at home. I'm all for getting a legal picture. If the celebrities are going to speed and break the law, let them break the law."
Any run-ins with the paparazzi are likely to stir difficult memories for the prince, whose mother died in a Paris car crash while her vehicle was fleeing the paparazzi.
He was just 12 at the time and went on to walk behind Princess Diana's coffin on the day of the funeral, in 1997.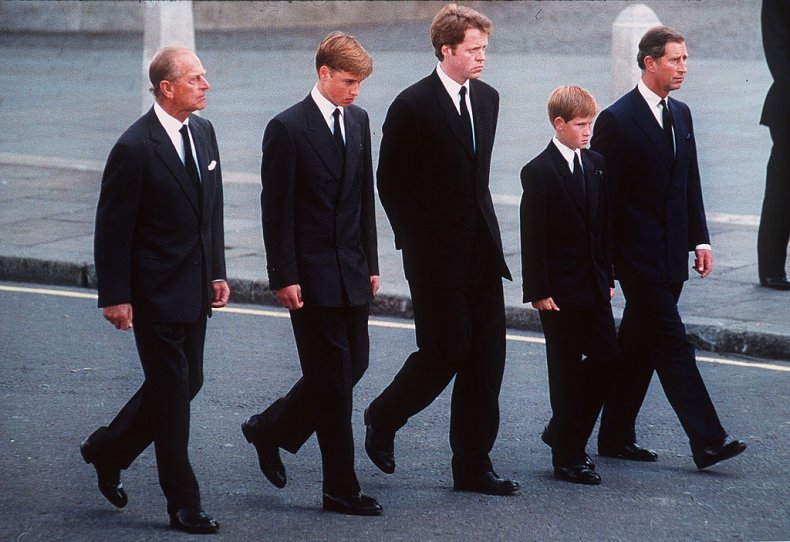 The duke explained in a 2017 interview how her death caused him 20 years of mental health problems as he battled to process his emotions.
Levin told Newsweek: "The prospect of Harry being happy out in Los Angeles is very small.
"Harry's number one priority is to make Meghan happy and he'll do everything he can because he feels guilty that he did not do enough to protect his mother.
"Of course, no 12-year-old could do that, but he does feel guilty.
"He feels very guilty that they didn't talk enough on the last phone call because he was having fun with his cousins in Balmoral.
"It stayed with him, so he's determined to make Meghan happy. I think he adores Meghan, he thinks she's absolutely wonderful.
"But what's in it for him there? He's a marvelous people person and was marvelous in the military.
"He's got a few charities he can ring up. But he's left his country, he's left his family, he's lost all his military connections."