Royal Row: Denmark's Prince Henrik Is Still Really Angry That His Wife Has a Better Title Than Him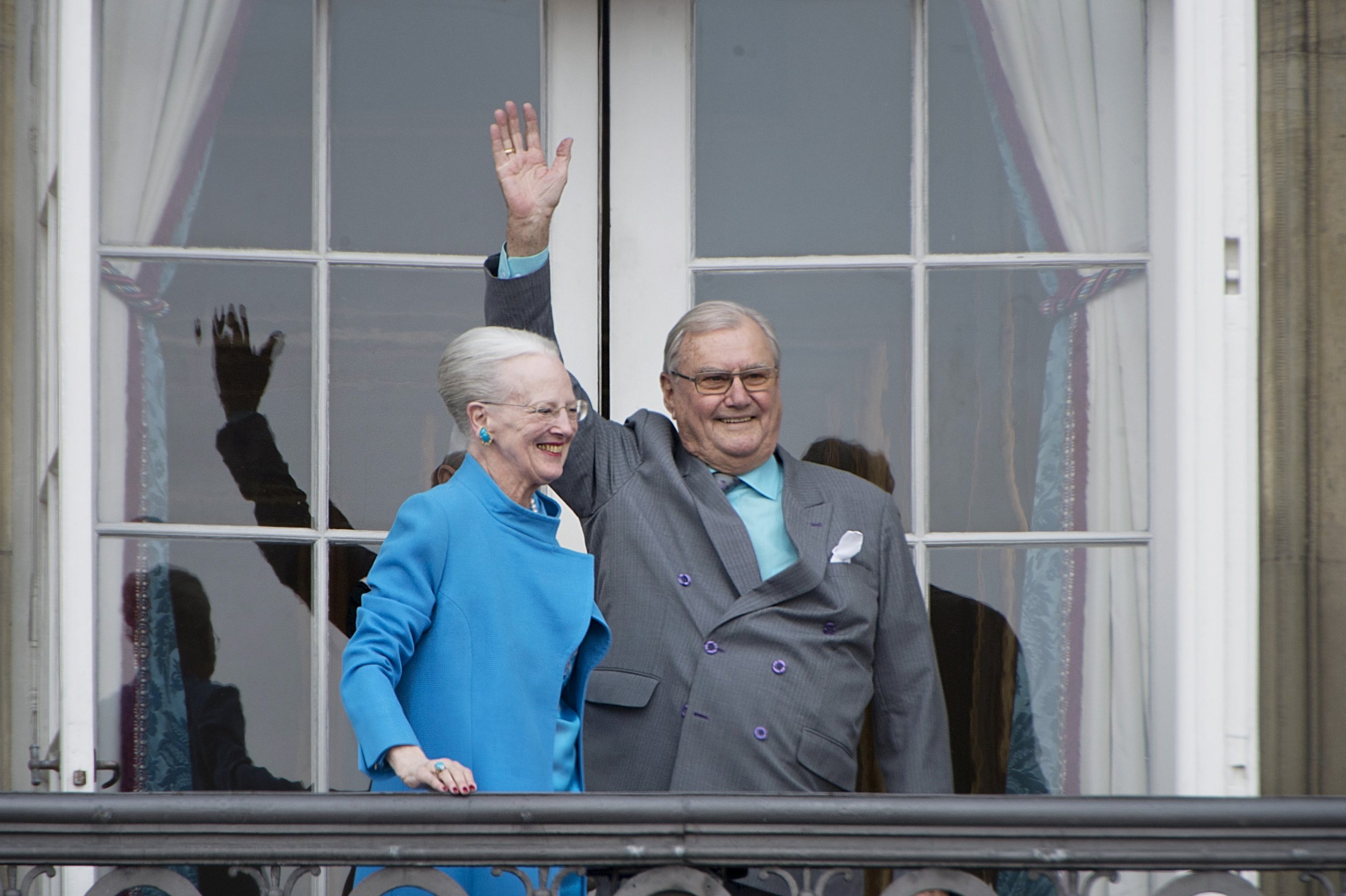 It's a scenario that might be familiar to female readers. Your male partner, jealous that your career's going better than his, reacts out of all proportion and throws a tantrum of unbelievable pomposity.
It's trying enough in any relationship. But spare a thought for Queen Margrethe of Denmark, whose husband Prince Henrik is so angry that he isn't referred to as a "king" he's said she's "making a fool of [him]" in a celebrity magazine interview, and refused to be buried next to her.
"My wife does not give me the respect a normal wife must give her spouse," the prince said, in comments translated by The Local, "My wife has decided that she wants to be queen, and I'm very happy about that. But as a human being she needs to know that if a man and wife are married, they are equal."
This is the latest volley in a very public row over the couple's final resting place. Henrik made headlines last week when he declared that he would not share the traditional burial site at Roskilde Cathedral with his wife. "It is her that is making a fool of me. I didn't marry the queen to be buried at Roskilde," Henrik said in his interview.
It's a particularly harsh move given that the queen has ordered a special sarcophagus to be made for herself and Henrik at Roskilde—a majestic glass construction carried aloft by silver elephants. Sculptor Bjorn Norgaard has been working on it for seven years.
But maybe the queen should have thought twice before making the commission, given Henrik's past form. In 2002, he ran away to France to "reflect" after the couple's son, Crown Prince Frederik, was granted a higher status than Henrik at a new year's reception. Henrik said at the time he felt "pushed aside, degraded and humiliated." He slunk back after three weeks, with a royal source telling Danish media the prince was "no longer downcast."
If carried through, Henrik's threat would break with a 400-year tradition of Danish monarchs lying in matrimonial harmony with their spouses at Roskilde. It would, however, match the condition of another female Danish monarch, Queen Margrethe I, who died in 1412 and now lies at the cathedral while her husband, Haakon VI of Norway rests in Oslo, Norway. Haakon, however, was a king of not one but two countries: Norway and Sweden.