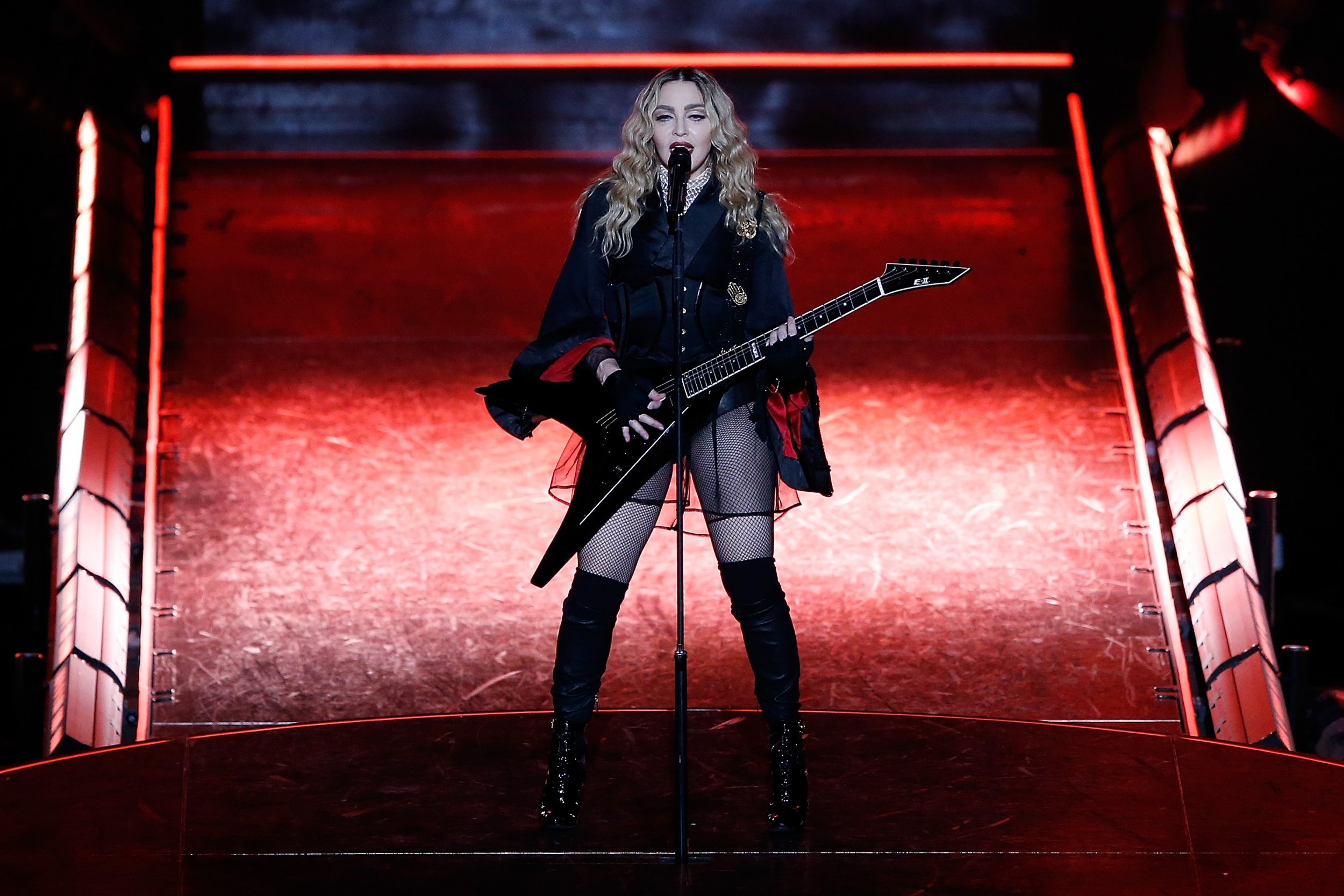 The producers of the Billboard Music Awards are planning to honor late music legend Prince at the ceremony this Sunday, but their choice of artist to lead the tribute didn't exactly get the warm response they had hoped. In fact, news that Madonna has been enlisted for the segment sparked an online petition from angry fans.
"We cannot let Madonna be the main and only artist tributing Prince during the 2016 Billboard Awards. He is more than worthy of a better choice as a main performer," the petition states. It has already been signed by over 2,000 people.
But speaking to the Associated Press (via New York Daily News), the show's executive producer Mark Bracco defended selecting Madonna to pay homage to the Purple One. "Listen, I think everybody is entitled to their opinion and everyone can have their own opinion, but I will say that we are honored and could not be more excited for Madonna to be on the show and to pay tribute to someone that was her friend and her peer and her colleague," he said. "I think it's going to be fantastic."
Although Bracco didn't disclose details of the performance he said the poignant moment will be "really beautiful."
"It's going to be very, very intimate and very respectful, and I think it's something that is really going to pay tribute to Prince as the incredible, groundbreaking artist that he was and the influence that he had on music," said Bracco.
Madonna and Prince collaborated on the 1989 track "Love Song," taken from her album Like a Prayer. The song was recorded in Prince's famous Paisley Park studio in Minnesota. "We were friends and talked about working together, so I went to Minneapolis to write some stuff with him, but the only thing I really dug was 'Love Song,'" Madonna once said. "We ended up writing it long-distance, because I had to be in L.A. and he couldn't leave Minneapolis, and quite frankly I couldn't stand Minneapolis. When I went there, it was like 20 degrees below zero, and it was really desolate. I was miserable and I couldn't write or work under those circumstances."
No word yet on whether the Billboard Music Awards will pay tribute to another of 2016's music losses, David Bowie. However, the Starman earned a posthumous Top Rock Album nomination for his final studio album Blackstar, released in January just days before he died.