Mike Tyson's Tribute To Music Pioneer Prince Is Very Odd Indeed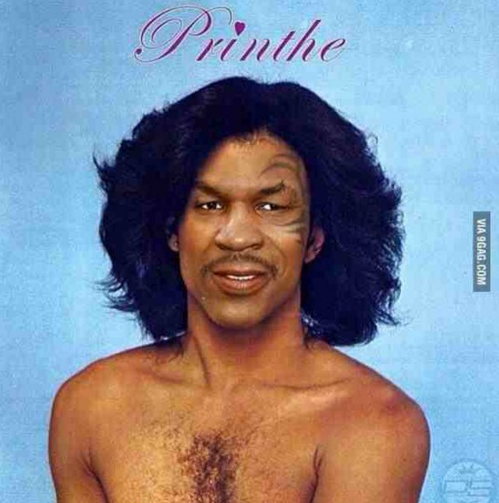 Among all the tributes posted by the great and good and famous to Prince in the hours following his premature death, that of "Iron Mike" stood out for its strangeness.
Mike Tyson, former heavyweight champion of the world, posted a Twitter tribute to the singer, but chose an unusual method of expressing his condolences.
Tyson, one of the most fearsome heavyweights of all time who endured much-publicized personal problems in the 1990s, put a picture of his own face on Prince's hair and upper torso from his iconic eponymous 1979 album.
The image has been widely shared, but most of the responses have tended towards the nonplussed.
Stranger even than the picture itself was Tyson's altering of the album name, "Prince," to "Printhe."
Us neither.