Saudi Crown Prince Mohammed Bin Salman Is "Immature" and "Weak," Iran Says in Latest War of Words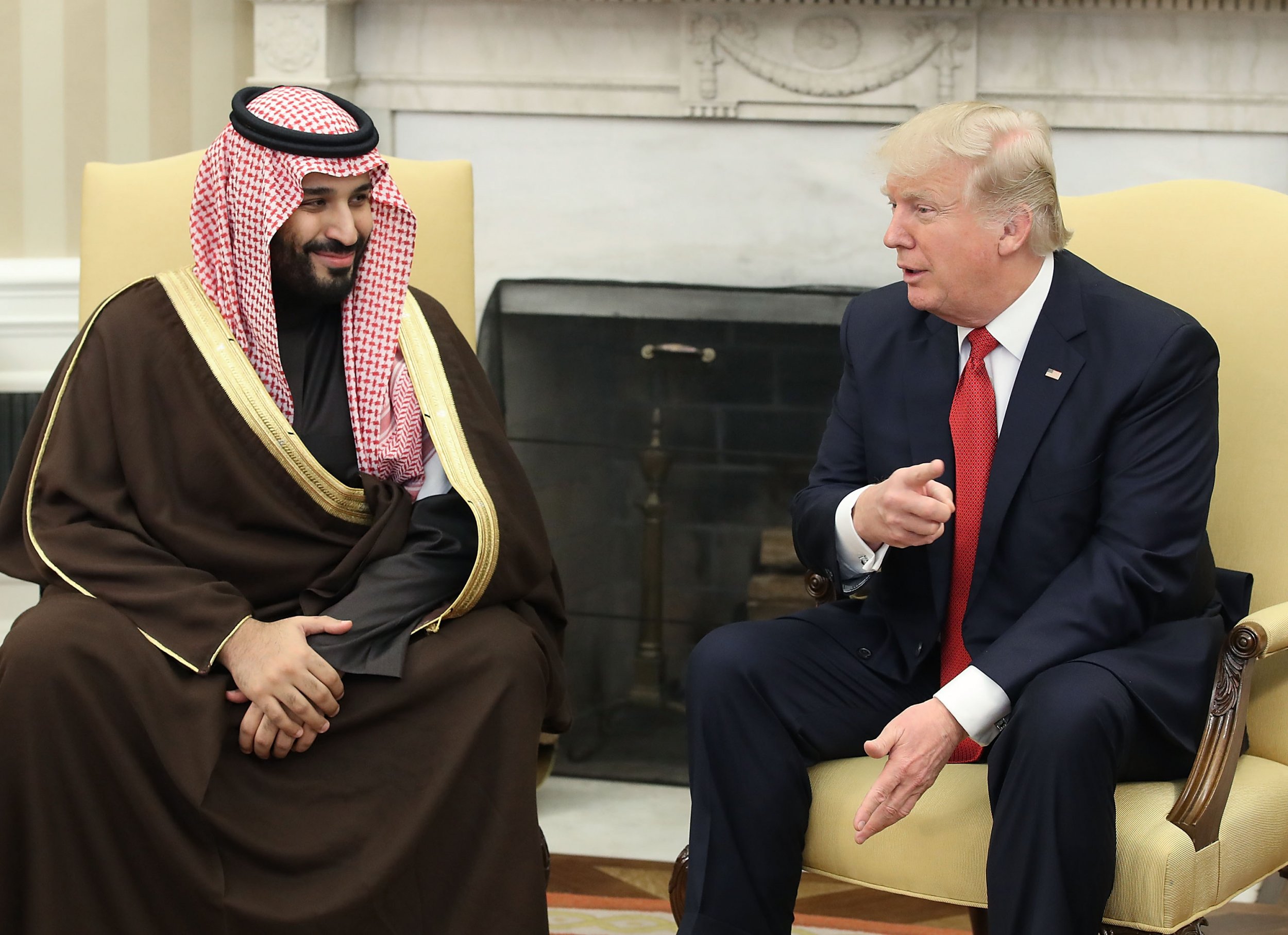 Saudi Arabian Crown Prince Mohammed bin Salman is "immature" and "weak-minded" in the eyes of the rest of the globe, Iran said Friday in the latest terse exchange of rhetoric between the two Middle East powers waging proxy wars throughout the region.
The poignant and direct response came a day after Salman, who goes by the initials M.B.S., called Ayatollah Ali Khamenei, the Iranian theocrat and supreme leader, the "new Hitler" of the Middle East during an interview with The New York Times.
"No one in the world and in the international arena gives credit to him because of his immature and weak-minded behavior and remarks," Iran's Foreign Ministry spokesman Bahram Qasemi said in response, according to Reuters.
"Now that he has decided to follow the path of famous regional dictators...he should think about their fate as well," Qasemi added, possibly referring to Salman's crackdown on what he called Saudi "corruption" earlier this month.
More than 200 people, including 11 princes, and other wealthy members of the Saudi elite were arrested on charges of alleged corruption and embezzlement of as much as $100 billion over "several decades."
One of those arrested was Prince Alwaleed bin Talal, a major global investor and billionaire who has stakes in such top tech firms as Apple and Twitter, The Washington Post reported.
But to M.B.S., the arrests were the culmination of a two-year investigation launched by his father, the current leader on paper, King Salman.
"My father saw that there is no way we can stay in the G-20 and grow with this level of corruption," said M.B.S., who has launched a simultaneous effort to liberalize Saudi society and diversify the Saudi economy for the inevitable post-oil era. "In early 2015, one of his first orders to his team was to collect all the information about corruption—at the top. This team worked for two years until they collected the most accurate information, and then they came up with about 200 names."
But M.B.S. has since faced criticism for his aggressive tactics, which have included allegations of forcing Lebanon's prime minister Saad Hariri to resign over fears of influence by Iran-backed Islamist group Hezbollah. Hariri announced his resignation on November 4—live on a Saudi-owned TV station—but he later suspended his departure Wednesday.
Along with Lebanon, the Saudis and Iranians have long engaged in proxy wars throughout the Middle East. The conflict in Yemen has stood as the most violent example, with Iran backing rebels aimed at taking down the country's propped-up Saudi ruler.
The ongoing battle between the Saudis and Iranians is not merely geopolitical but also ideological. Saudi Arabia adheres to Sunni Muslim beliefs while Iran is led by Shiites.
Each angles to be the predominant power in the region with other proxy wars in Qatar and Syria.
The deeply religious turf battle has gone on for decades, with the Saudis and many others across the globe considering Hezbollah to be Iran's main arm for terrorism across the Middle East.