Prince Philip's 98th Birthday: Five of the British Royal's Worst Gaffes
The oldest ever male member of the British royal family, Prince Philip—husband of Queen Elizabeth II—turned an impressive 98 years old on Monday.
Beyond his long career of royal service, the Duke of Edinburgh is best known for an extensive list of embarrassing gaffes. From the amusing to the outright offensive, here are five of Philip's worst gaffes, in no particular order.
1. The time he asked 11-member multi-ethnic dance troupe Diversity if they were related
In 2009, the Britain's Got Talent winning dance group performed for Prince Philip and the queen at the Royal Variety Performance.
According to comedian Jason Manford, the duke asked the 11-strong, multi-ethnic group from London and Essex: "'Are you all one family? Have you come over for this show?'"
2. When he asked a sea cadet if she worked in a strip club
In 2010, Prince Philip asked 24-year-old sea cadet, Elizabeth Rendle, if she worked at a strip club, after she mentioned she had a job at a nightclub.
But Rendle didn't seem to mind his comment, telling The Telegraph: "I was quite surprised but I think he was just trying to lighten the mood. Obviously I told him I didn't work in a strip club."
She continued: "I don't think he put his foot in it, it was a joke and I didn't take any offence. I think he was just putting people at their ease."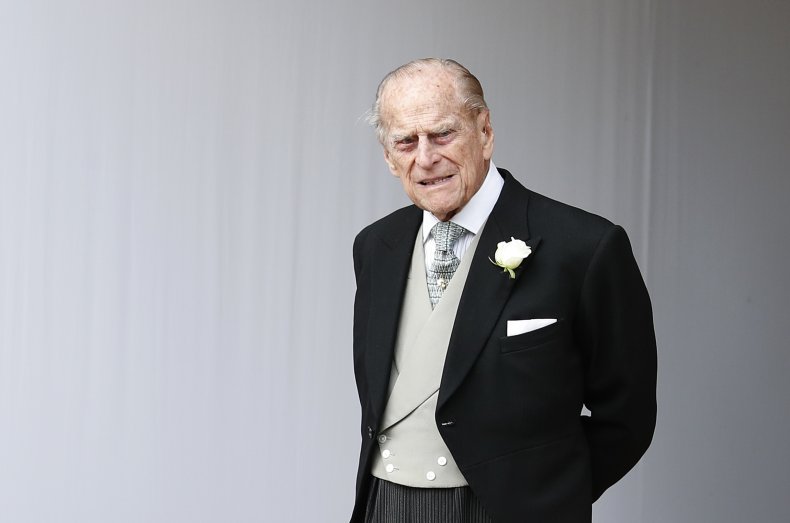 3. The time he suggested exchange students leave China before they develop "slitty eyes"
In 1986 in the city of Xian in China, the duke made one of his most notorious remarks on race. As The Telegraph previously noted, he told a group of exchange students: "If you stay here much longer, you'll all be slitty-eyed."
When asked about the comment for a 2011 documentary, he said: "I'd forgotten about it. But for one particular reporter who overheard it, it wouldn't have come out. What's more, the Chinese weren't worried about it, so why should anyone else?"
4. When he inappropriately commented on a woman's zipper
In 2012, the duke was greeting people in Bromley, South London, when he remarked on the front-placed zipper of a woman's dress. "I would be arrested if I unzipped that dress," he said, per The Telegraph.
5. When the duke told a 13-year-old wannabe astronaut to lose weight
When young schoolboy Andrew Adams told Prince Philip he wanted to go up in a space rocket, the duke told him he "could do with losing a little bit of weight."
Adams, who was 13 at the time, told The Daily Mail: "The other people were laughing but I didn't find it a very good joke because I am sensitive about my weight. I felt like crying but I had to keep a strong face. He thinks he's special because he's married to the queen but I think he should be more careful about what he says."