Meghan Markle, Prince Harry and Baby Archie Will Give Prince Philip a Happy Birthday Call as he Turns 99
Prince Harry and Meghan Markle are planning a birthday call with baby Archie to Prince Philip as he turns 99.
The Duke and Duchess of Sussex will dial in to Windsor Castle to send their best wishes to the Duke of Edinburgh as he marks the special occasion.
Prince Philip, Harry's grandfather and Archie's great grandfather, retired from public life in 2017 and is currently in isolation at Windsor Castle with wife Queen Elizabeth II.
A source close to the couple told Newsweek: "With Archie, they are expected to speak to the duke today."
Buckingham Palace released a photo of Prince Philip and Elizabeth getting a breath of fresh air in the Quadrangle, a stretch of grass within the grounds of Windsor Castle.
The queen wore an Angela Kelly dress with the Cullinan V diamond brooch for the picture while the prince wore his official blazer and tie from his service in the Household Division of the British Army.
The image was taken on June 1, but released overnight to mark the prince's birthday.
Members of the royal family led the tributes this morning, with Prince William and Kate Middleton used their Twitter account to send their good wishes.
They said: "Wishing a very happy 99th Birthday to His Royal Highness The Duke of Edinburgh!"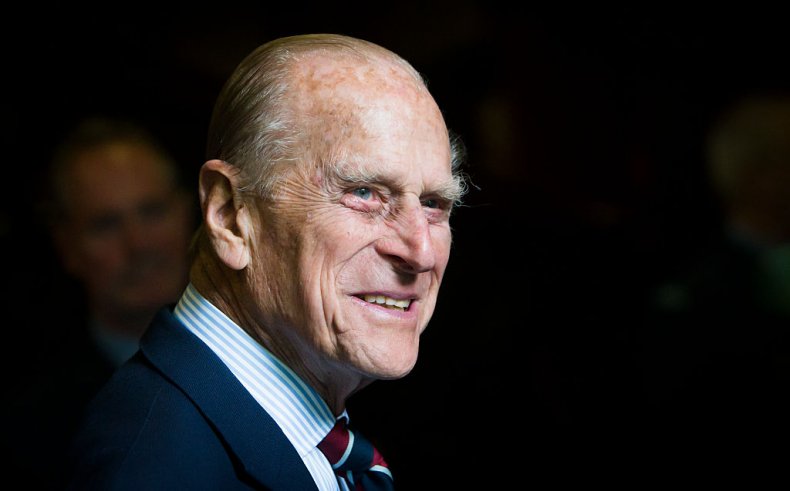 Clarence House said on behalf of Prince Charles and Camilla, Duchess of Cornwall: "Wishing The Duke of Edinburgh a very happy 99th birthday!"
Philip is likely to have calls with other family members and friends as he marks the occasion.
Elizabeth and Philip have a stripped back team of advisers, butlers and aides living in with them while in lockdown, a strategy nicknamed "HMS Bubble."
Employees work three weeks on and three weeks off, isolating for a week before beginning each stretch living in with the royals.
The move has allowed the queen to return to horse riding after she initially had to give up her hobby due to the risk of close contact with stable staff.
The Royal Family Twitter account posted: "Wishing The Duke of Edinburgh a very happy birthday!
"His Royal Highness turns 99 today and will spend the day with The Queen at Windsor."
A Buckingham Palace statement read: "A new photograph of Her Majesty The Queen and His Royal Highness The Duke of Edinburgh has been released to celebrate The Duke's 99th Birthday on Wednesday 10th June.
"The image was taken on Monday, June 1, 2020, in the quadrangle at Windsor Castle.
"The photographs were taken by a Press Association photographer.
"Her Majesty is wearing an Angela Kelly dress with the Cullinan V diamond brooch. His Royal Highness is wearing a Household Division tie."