Prince Philip Dead: The Duke of Edinburgh's Life in Pictures
Tributes are being paid to Prince Philip following his death on Friday.
Philip, the husband of British monarch Queen Elizabeth II died on April 9. He was 99. Here Newsweek takes a look back at his life in archive pictures.
Philip was born on the Greek island of Corfu in 1921, the son of Prince Andrew of Greece and Denmark, and the great-great-grandson of British monarch Queen Victoria.
His uncle was the Greek King Constantine I, who was forced to abdicate after a revolution in 1922, causing the whole family to flee to France along with baby Philip.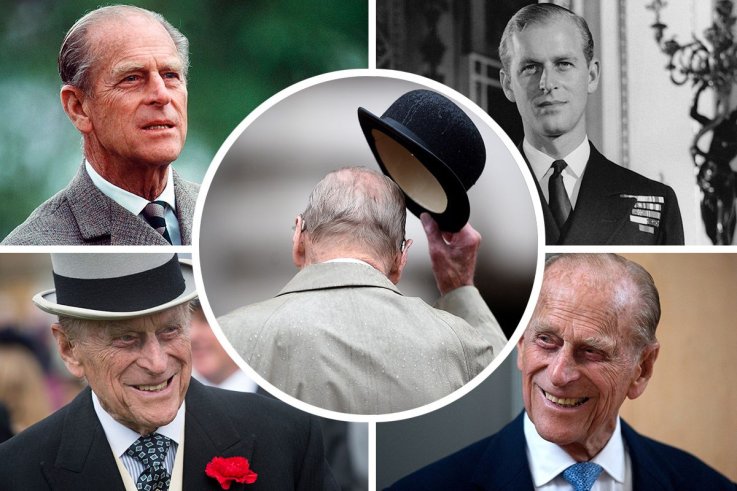 Philip was educated at Cheam School in Berkshire, U.K. His family life was troubled, with his mother placed in a sanatorium after a schizophrenia diagnosis and his father moving to Monte Carlo while Philip was young. His sisters all moved to Germany after marrying German noblemen.
With his family scattered across Europe, a rootless Philip joined the British Royal Navy in 1939, and served with the British forces during World War II.
Around the outbreak of the war he met his 13-year-old third cousin Elizabeth, the future queen of England. She was instantly besotted and the two exchanged letters. In 1946, Philip asked King George VI for his daughter's hand in marriage.
They married in November 1947, in a ceremony that was broadcast over the radio to 200 million people worldwide. The post-war anti-German feeling meant that his sisters were not permitted to attend.
He continued his naval career until Elizabeth became queen in 1952. Their marriage spanned seven decades, during which he accompanied her to countless royal engagements and visits. The union produced four children, and the couple celebrated Elizabeth's Diamond Jubilee in 2012, on the 60th year of her rule.
In 1997, the Queen paid tribute to her husband, saying: "He has, quite simply, been my strength and stay all these years, and I, and his whole family, and this and many other countries, owe him a debt greater than he would ever claim or we shall ever know."
In 2012 Philip's grandson, Prince William, explained the pair's dynamic, saying: "He makes her laugh because some of the things he says and does and the way he looks at life is obviously slightly different than her, so together they're a great couple."
Philip retired from royal duties in August 2017, and celebrated the 70th anniversary of his marriage to Elizabeth later that year, the longest royal marriage in British history.
In his ninth decade, reports of Philip's health issues had become a regular occurrence. He had a hip replacement in April 2018, but recovered in time to walk with the queen during his grandson Prince Harry's wedding to Meghan Markle.
During the coronavirus pandemic, Philip and Elizabeth isolated together, in what became known as the "HMS Bubble," before later spending spent months apart.
They stayed together at Windsor Castle for 20 weeks during the U.K.'s first national lockdown, before visiting Balmoral in Scotland for the summer.
The duke later moved to their Sandringham estate, where the queen would join him on weekends after spending the working week at Windsor.
They were fully reunited at Windsor for the U.K.'s second national lockdown in October.