'My Strength and Stay'—Key Times Prince Philip Supported Queen Elizabeth II
Prince Philip's death has robbed Queen Elizabeth II of her pillar of strength—the man who broke the news that her father had died and she was queen.
The Duke of Edinburgh was at her side through her toughest times, although required by tradition to walk two steps behind her.
In a now famous speech—and a rare expression of emotion from a monarch known for her fortitude—Elizabeth called him her "strength and stay."
Tobias Menzies, who played Philip in two seasons of the Netflix show The Crown, described him in an interview with GQ Magazine. He said: "This is a man who has spent his life walking two steps behind his wife. A man who, whenever he walks into a room, everyone is looking at him."
"He put a newspaper over his face and just remained like that for about five minutes"
When the young Princess Elizabeth's father, King George VI, died on February 6, 1952, she was in Kenya with Philip, cut off from the world.
A telegram from Buckingham Palace had not arrived at their remote lodge and her private secretary learned of the king's death from a local journalist.
Mike Parker, Philip's equerry, confirmed the news not through the royal household but by listening to the BBC announcement on short-wave radio.
He told the duke at 2.45pm in Kenya and 11.45am in London, according to Prince Philip Revealed, by Ingrid Seward.
Quoted in the book, Parker said: "I walked round the outside of the house, woke Prince Philip and told him.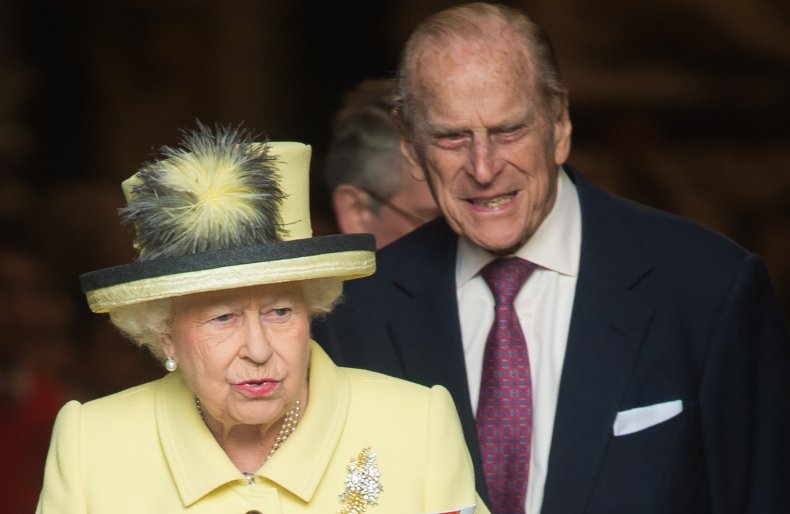 "It was the toughest thing I ever did to him. He looked absolutely flattened as if the whole world had collapsed on him.
"He saw immediately that the idyll of his life and their life together had come to an end."
Pamela Mountbatten, the queen's lady-in-waiting, was also with the couple on their tour.
Seward quotes her as saying: "He put a newspaper over his face and just remained like that for about five minutes.
"The shock of what had happened and the enormity of the consequences, briefly disconnected Philip, who knew he was going to have to break the news to his wife.
"And then he pulled himself together and said he must go and find the princess—she was having a rest in her bedroom—and they went for a walk in the garden and you could tell, walking up and down, up and down, that he was telling her."
She added: "And then I gave her a hug and said how sorry I was. And then suddenly, I thought, my God, but she's queen."
Windsor Castle Fire
Prince Philip was Queen Elizabeth II's rock during her "annus horribilis" in 1992.
Her sons Prince Charles and Prince Andrew separated from their wives Diana and Sarah. Amid the emotional trauma came a more literal disaster: Windsor Castle caught fire.
Prince Andrew was at Windsor at the time and, according to The Sun, told journalists: "She is absolutely devastated. She's been taking pictures of the wall and stuff out of the castle, works of art. She's been in there for 30 minutes."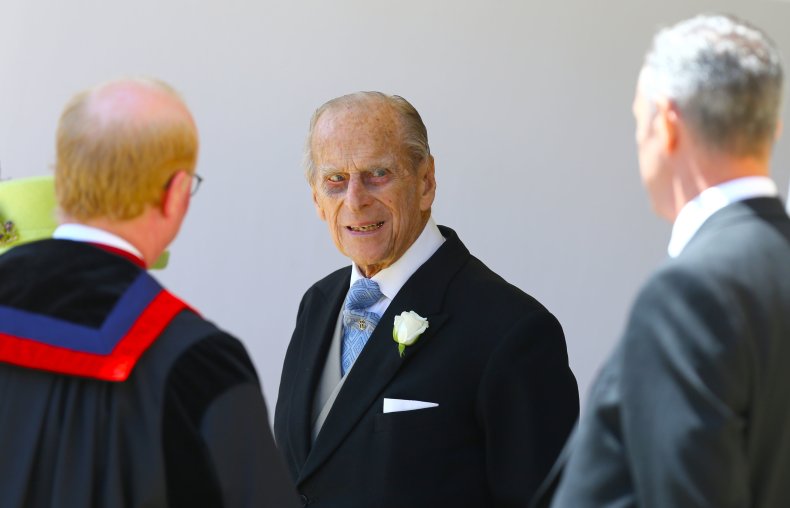 In the aftermath of the blaze, Prince Philip led the committee charged with restoring the castle.
The website of the Royal Collection Trust reads: "The Duke was Chairman of the Windsor Castle Restoration Committee. The restoration project received the Europa Nostra Award, a European Union prize for Cultural Heritage in 1999."
"The Duke of Edinburgh has made an invaluable contribution to my life"
Prince Philip was by the queen's side when her mother Queen Elizabeth died in March 2002—just a month after the death of her sister Princess Margaret.
That summer, Elizabeth took an opportunity to pay tribute to Philip in a speech.
At the Guildhall in London in June 2002, she said: "I take this opportunity to mention the strength I draw from my own family.
"The Duke of Edinburgh has made an invaluable contribution to my life over these past 50 years, as he has to so many charities and organisations with which he has been involved. We both have a special place in our hearts for our children."
"We have even been criticised for 'forcing' the boys to go to church"
Princess Diana and her boyfriend Dodi Fayed died in a car crash in Paris in August 1997, sending Britain and the world into mourning.
The tragedy triggered anger at the paparazzi photographers who had been chasing the couple's car through Pont de l'Alma tunnel.
However, in the days that followed, the queen faced one of her biggest tests as the British public looked to the royal family for signs they were mourning.
The royals, including Diana's sons Prince William and Prince Harry, were in Balmoral, Scotland, for their summer holiday and were criticized for not coming back to London sooner.
Philip revealed his feelings about the way the royal family had been depicted in a letter to his niece, sent in September.
In the letter quoted in The Sun, the duke wrote: "We have even been criticised for 'forcing' the boys to go to church on Sunday, the day of the accident."
He added: "How it is making the job of protecting and comforting the young princes difficult."
The media focus turned to the fact that Buckingham Palace was not flying the royal standard at half mast—which by tradition it never does to symbolise the continuity of the monarchy, according to the BBC.
A Sun front-page headline read, "Where is our Queen? Where is her flag?" while the Daily Express wrote, "Show us you care."
Ultimately, the royal family chose to fly the Union Jack at half mast, breaking with tradition but maintaining the rules on the royal standard.
A year earlier, the royal family had stripped Diana of the title Her Royal Highness after her messy divorce from Charles.
When her funeral came in September, Diana's brother Earl Spencer delivered a eulogy that was uncomfortable for the royal family.
He described his sister as: "Someone with a natural nobility who was classless and who proved in the last year that she needed no royal title to continue to generate her particular brand of magic."
Spencer added that Diana's "blood family" would be there to look after William and Harry, "steering these two exceptional young men so that their souls are not simply immersed by duty and tradition but can sing openly as you planned."
Months later, the queen paid her most famous and most moving tribute to her husband during a speech at Banqueting House in London, at the time of the couple's golden wedding anniversary on November 20, 1997.
Perhaps with recent experiences on her mind, Elizabeth said: "He is someone who doesn't take easily to compliments but he has, quite simply, been my strength and stay all these years, and I, and his whole family, and this and many other countries, owe him a debt greater than he would ever claim, or we shall ever know."