Will Prince Philip Attend Easter Mass? Queen Elizabeth Husband's Health Questioned After Missing Events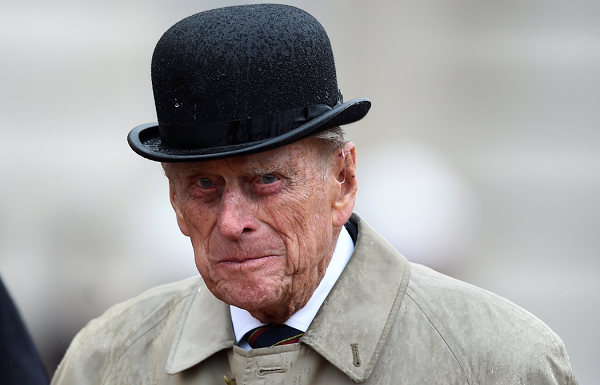 Prince Philip canceled an appearance at the Maundy church service on Thursday, increasing health concerns surrounding Queen Elizabeth II's husband. Philip had been expected to attend the service alongside his wife.
According to a Buckingham Palace spokesperson who spoke to People magazine, the Duke of Edinburgh's name was printed in the Order of Service "weeks ago when it was hoped the Duke would be able to take part." The spokesperson did not confirm the potential reason behind Philip's last minute cancellation or mention if he would attend Sunday's Easter Mass.
A week before Philip missed Thursday's church service, fears over his health sparked when he was absent from Prince Andrew's appointment as the new Colonel of the Grenadier Guards on March 22.
Concerns over Philip's health have continued to grow since the 96-year-old was hospitalized last June, following an infection caused by a pre-existing condition. The incident caused Philip to miss the State Opening of Parliament and Royal Ascot. His oldest son, Prince Charles, attended the event instead. Despite his hospitalization, a palace statement said Philip was in "good spirits" but was "disappointed" he had to miss the four-day horse-racing event.
At the time, no further details were released regarding what caused Philip's hospitalization, and he was discharged after two nights of treatment. However, it was presumed Philip's "pre-existing condition" may have stemmed from a bladder infection he suffered in 2012 that also sent him to the hospital.
Philip officially retired from public life in August 2017 but said he would periodically accompany the queen on royal engagements.