Prince Philip Health: Why Husband of Queen Elizabeth was Hospitalized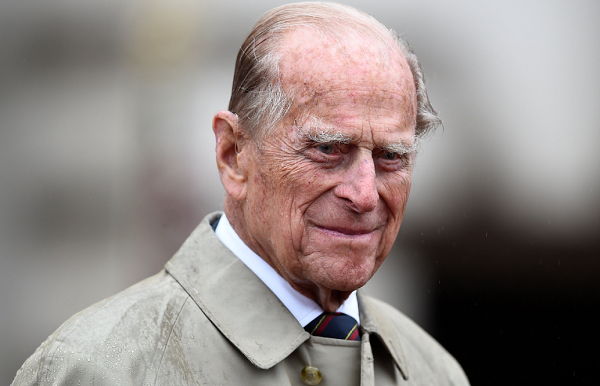 Prince Philip was admitted to the hospital Tuesday, Buckingham Palace announced. The 96-year-old is slated to undergo hip surgery the following day.
"His Royal Highness the Duke of Edinburgh was admitted to King Edward VII Hospital in London this afternoon, for planned surgery on his hip which will take place tomorrow," a palace statement said.
The palace did not explain the reason for Philip's seemingly sudden hip surgery.
Philip's hospitalization came after he missed Sunday's Easter Mass. He was supposed to attend the service on the grounds of Windsor Castle, alongside his wife, Queen Elizabeth II. Philip also missed the traditional Maundy service at St. George's Chapel on Thursday.
It's unclear if Philip's latest hospitalization stems from the same ailment that prevented him from attending Prince Andrew's appointment as colonel of the Grenadier Guards on March 22, or if his hip played a part in his absence at Easter festivities.
Concerns regarding Philip's health first started to emerge last June after the father of four was hospitalized for an infection caused by a pre-existing condition. Treatment for the ailment caused Philip to miss royal events, including the State Opening of Parliament and Royal Ascot. Philip's eldest son, Prince Charles, attended the four-day racing event instead.
Details of Philip's illness in June—and the pre-existing condition that caused the hospitalization—were not given at the time. He was released after two nights of treatment. It was speculated that the pre-existing condition may have come from a bladder infection he suffered in 2012, which required hospitalization.
With more than seven decades of service, Philip officially retired from public life in August 2017. However, he said he would continue to accompany the queen on royal engagements. Following his retirement, Philip's grandsons, Prince William and Prince Harry, have taken on more royal duties in his place.