As Prince Philip Turns 99, Pictures of Queen Elizabeth II and the Duke of Edinburgh Over the Years
Prince Philip turns 99 today and Buckingham Palace released a new photo of him with Queen Elizabeth II. Here we look at pictures of the couple from through the ages.
The Duke of Edinburgh retired from public life in 2017, ending decades of public service, some of which was controversial.
Today he celebrates his 99th year together with wife Queen Elizabeth II in isolation at Windsor Castle.
However, he has been getting out in the open, as a picture taken on June 1 and released last night shows.
A Buckingham Palace statement read: "A new photograph of Her Majesty The Queen and His Royal Highness The Duke of Edinburgh has been released to celebrate The Duke's 99th Birthday on Wednesday 10th June.
"The image was taken on Monday, June 1, 2020, in the quadrangle at Windsor Castle.
"The photographs were taken by a Press Association photographer.
"Her Majesty is wearing an Angela Kelly dress with the Cullinan V diamond brooch. His Royal Highness is wearing a Household Division tie."
Wedding
The queen, then Princess Elizabeth, married Philip Mountbatten at Westminster Abbey at 10:30am on November 20, 1947.
Just before the ceremony, he was made the Duke of Edinburgh and still goes by the title today.
The service, performed by the Archbishop of Canterbury, was watched by 200 million people around the world.
Amid shortages in the aftermath of World War Two, Elizabeth had to use clothing ration coupons to pay for her dress, which had a 15-foot silk tulle train.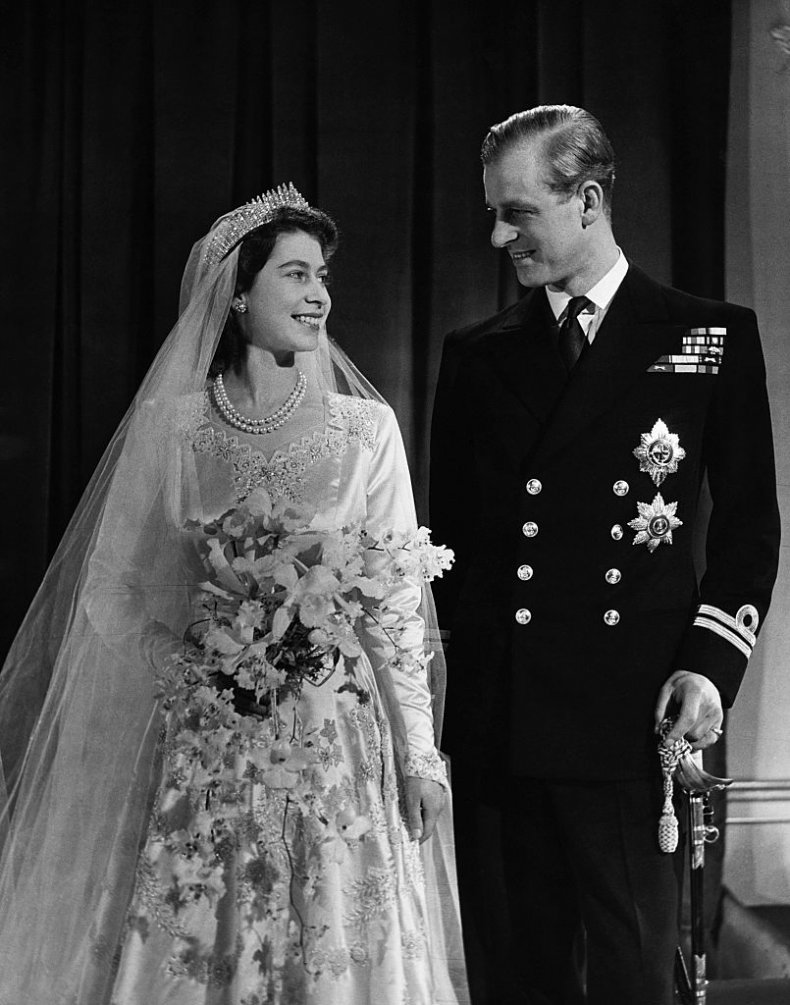 Family Time
Philip and Elizabeth did not waste time before starting a family, with Prince Charles born in November 1948.
Princess Anne was born in August, 1950, still before the coronation in 1952 which made Elizabeth queen.
Prince Andrew was then born in 1960 and Prince Edward in 1964.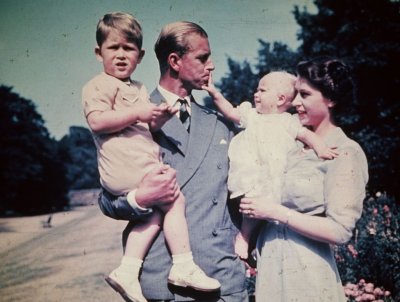 Last week, Prince Charles spoke of his sorrow that he would not see his father in person on his birthday.
He told Sky News: "I haven't seen my father for a long time, and he's going to be 99 next week.
"So I've been doing FaceTime, [it's] all real well but... well, it is terribly sad. Let alone one's friends.
"But I mean, fortunately, you can speak to them on telephones and occasionally do this sort of thing.
"But it isn't the same, is it? You really want to give people a hug."
Horses
Prince Philip and the queen share a love of horses, with Elizabeth a devout follower of horse racing.
The duke famously enjoys carriage riding which continued to practice in Windsor even after his retirement.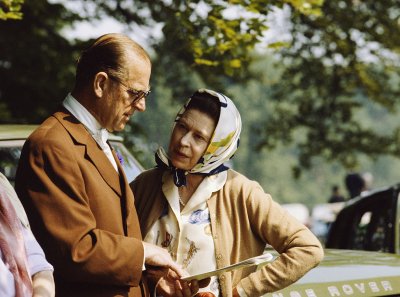 Anniversary
The couple clearly have fond memories of their honeymoon as they returned to country house Broadlands, in Hampshire, to relive the experience in 2007.
Here they take a stroll through the expansive grounds while reminiscing about their original trip in 1947.
During their three week break, they also headed up to Birkhall, on the Balmoral estate.